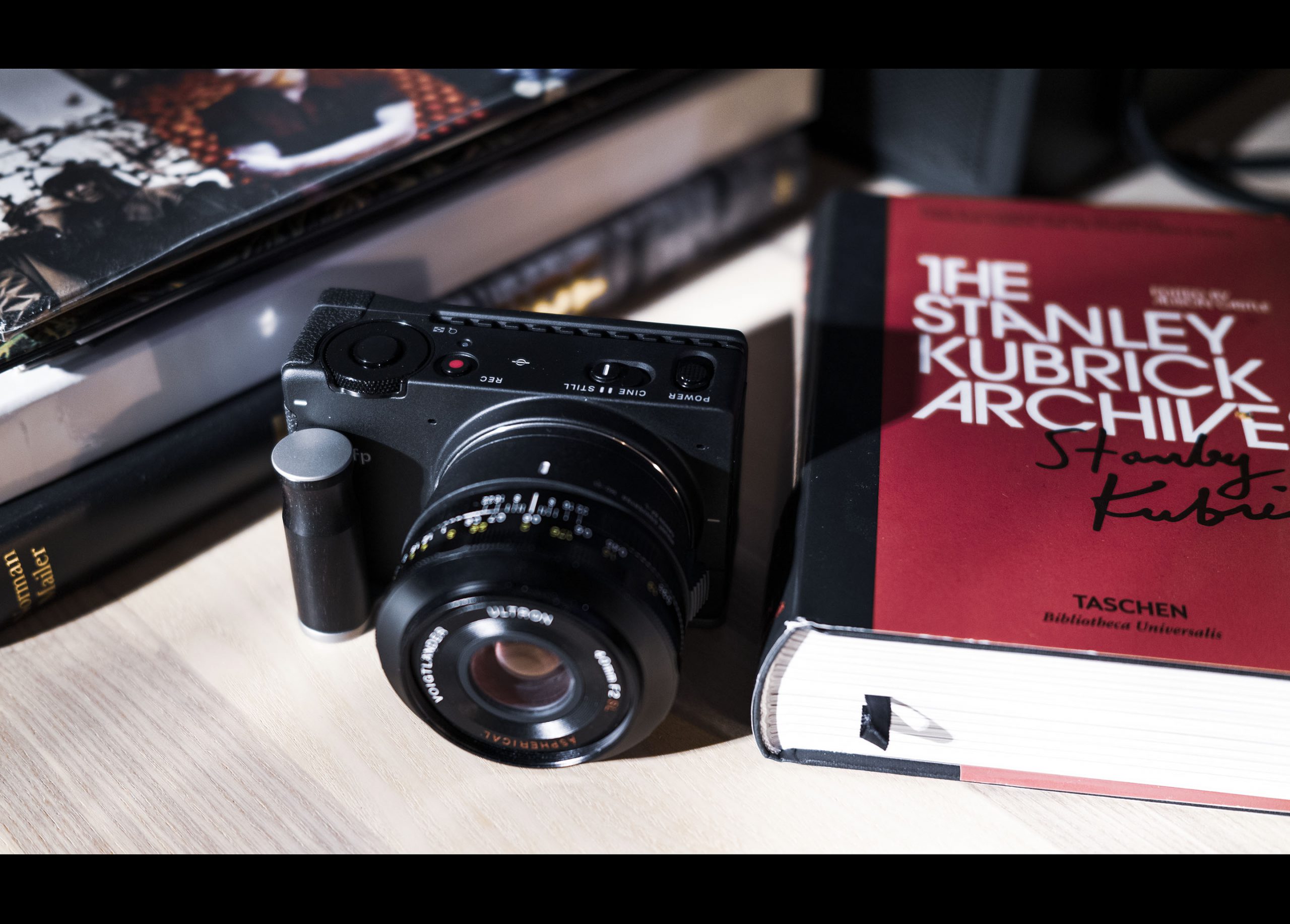 The Sigma Fp will get 120fps Cinema DNG RAW recording at 1080p in a forthcoming firmware update, along with several other new features such as an HDR Video mode and ability to record video in the Director's Viewfinder mode, at various aspect ratios and crop factors.
The Sigma Fp will get a minimum of two big firmware updates in 2020. The timing of the first is due at CP+ (although the exhibition itself has been cancelled), and contains bug fixes at the very least. A second major "Version 2.0" comes some-time in 2020.
Version 2.0 features
120fps RAW recording
Still image shooting in Cine mode
Cinemagraph recording
"An HDR video mode" (LOG profile?)
Proxy video recording and playback during Director's Viewfinder Mode
The first new feature is the promised Cinema DNG RAW playback function in-camera.
There is also SDK support coming (software developer's toolkit). What exactly this means in practice I will find out later and bring you the news here.
Still image shooting will now be possible in Cine mode, which is a very welcome feature. The exposure preview with non-L mount lenses is currently more accurate in Cine mode, but hopefully they will squash that bug in Stills mode too. For those who mainly use the Sigma Fp in Cine mode, it will be great to never have to leave it even if you want the occasional photo.
There is a new Cinemagraph feature coming. These are locked-down still photos where a subject in the frame moves, such as flowing water or hair blowing in the breeze. It will be interesting to see how Sigma implements it!
An HDR shooting feature is coming to the video mode of the Sigma Fp. This could refer to LOG recording, or it could be something else. Sigma have confirmed LOG is coming, so it's just a matter of when.
The aforementioned video function (and playback) in Director's Viewfinder mode is the icing on the cake. The viewfinder mode enables filmmakers to use the loupe on the back of the Fp's screen to preview and frame up various angles on set using PL mount lenses on the Fp, before shooting for real with the same lenses on an Arri Alexa or RED camera. After the firmware update, the camera will be able to shoot proxies in this mode for playback and previewing on set, to share the view through the director's viewfinder with others on the production. For normal users, it will be interesting to find out what resolution and bitrate of file is captured at the multiple crop factors and aspect ratios available in Director's Viewfinder mode.
Some requests of my own
I'd like more than 3 custom profiles with one function button tap to cycle between them. If we could store camera settings in a one-tap profile 1-5, it would be much quicker to swap between ALL-I, Long GOP, RAW, 120fps or LOG formats. Currently the camera has 3 slots for custom settings and a pop-up menu to select them, which is a bit slower than a single tap to switch, so room for improvement here I think.
I'd like to see some form of internal 10bit recording – if not 10bit RAW then in ALL-I, with LOG.
Some form of 4K RAW compression would be useful as well! The files are very big.
There are two main bug fixes in stills mode I'd like to see sorted…
The big one is the inaccurate exposure preview in full manual mode, when using non-L mount lenses and the camera doesn't know the aperture of the adapted lens attached. The taken still image is always 1 stop darker.
The second one is perhaps harder to solve. The camera has no mechanical shutter, so banding with certain light sources is a problem at high shutter speeds. If the camera could find a way to avoid this or use a flicker reduction mode of some sort, it would help mitigate the strobing on the final images.
Aside from these issues, I am really enjoying my Sigma Fp, most of all as a small, creative full frame cine camera.