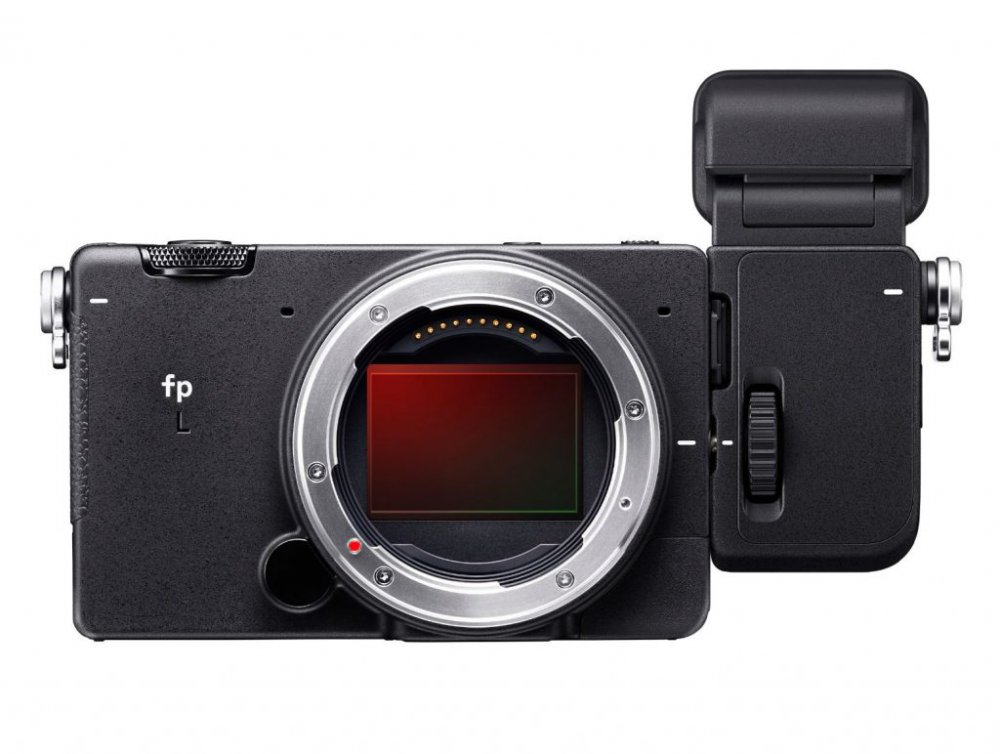 This image shows the upcoming Sigma Fp-L, with the new EVF-11 module attached which gives it a nice rangefinder-style form factor.
Cleverly, the EVF attaches directly to the HDMI port with no cabling. It's able to communicate via USB C and is powered by the camera.
Since the Sigma Fp-L (and original) have quarter inch threads on both sides of the camera, a 1/4″ screw secures the module in place (as if it were attached directly to a cage).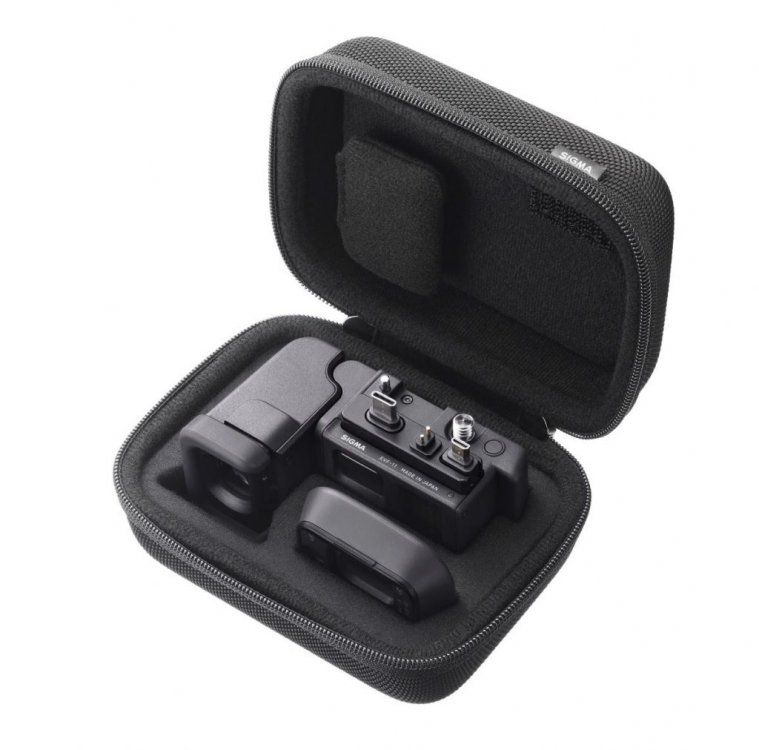 The EVF will come in a nice and small carry case, and the eyecup is interchangeable.
As an added bonus the EVF appears to offer a full sized HDMI port under a cover, or at least a larger one than the very small micro HDMI port on the camera!
The value for money doesn't stop there – it appears from the design that the EVF might be articulated? I've yet to have official confirmation of the specs though, so take that with a pinch of salt.
The EVF-11 is Made in Japan.
I'll look forward to getting one of these but it isn't clear yet whether the original Fp offers full compatibility with it, or whether you'll need the new Fp-L model to use it.