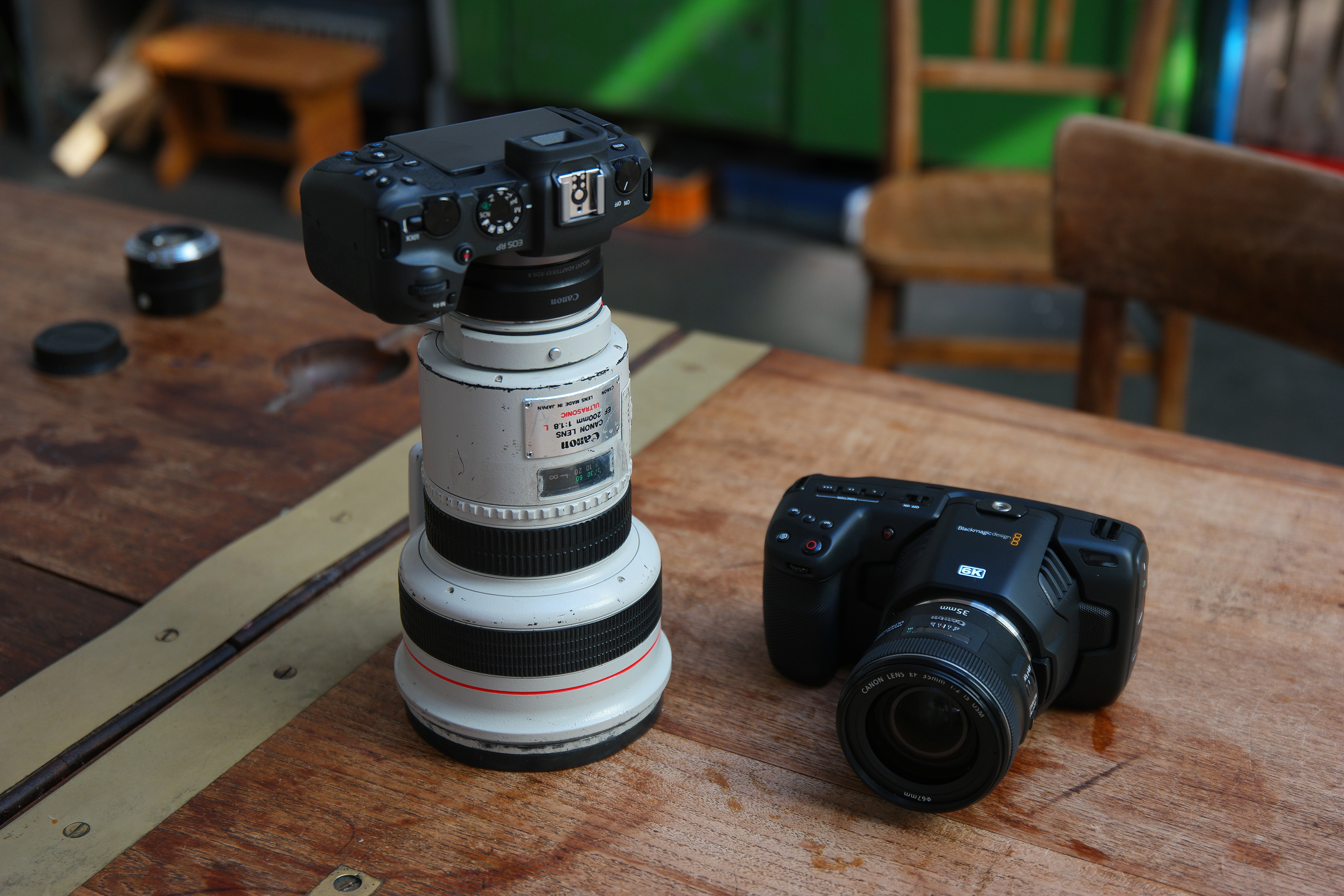 I bought the Pocket Cinema Camera 6K recently and decided to take it on a shoot at Monza, to film last weekend's Formula One race and famous old banking (where sequences for 1966's John Frankenheimer film Grand Prix were shot). I also had a few stills cameras with me including the Canon EOS RP, and considerably more capable Fuji X-T30 and Samsung's famous last camera, the NX1, the only good one they ever made. These are super-fast small bodies for travelling light and the NX1 in particular with it's stunning 4K quality turned out to be perfect for sports photography with the 15fps continuous shooting rate.
This was a spectacular event and I joined the track invasion afterwards with the Tifosi (the legion of Ferrari fans). The scenes were spectacular all weekend, but required timing, mobility, a lot of walking and so I tried to travel light aside from the 200mm F1.8 which is extremely weighty!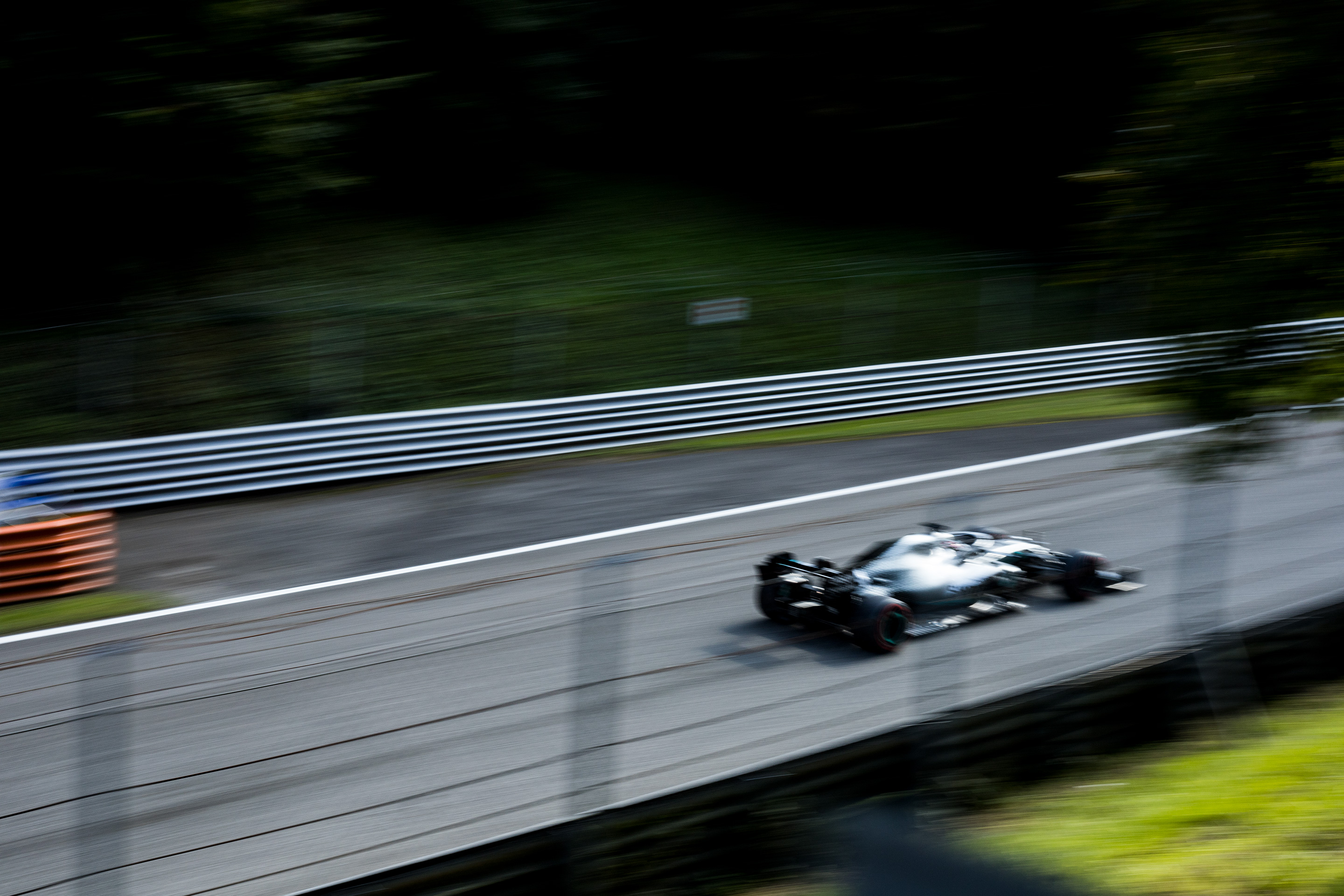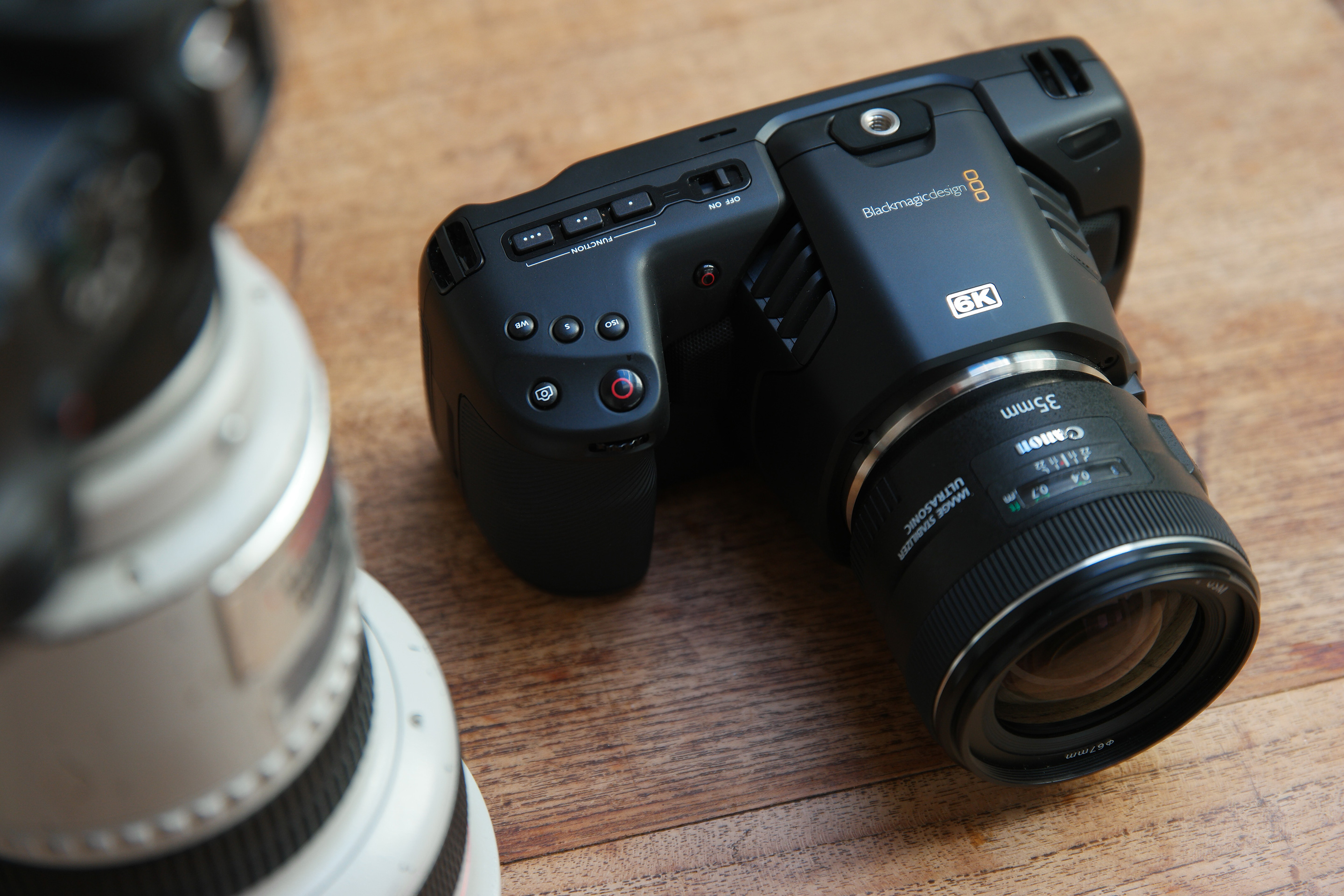 The 1988 Canon 200mm F1.8 is the fastest 200mm ever produced, and is now extremely rare. Even in relatively poor condition they tend to go for 3000 euros / $3000. However in a small Berlin camera store I was able to find a retired German cameraman's Canon 200mm F1.8 for just 1000 euros. The condition of the lens is A grade as in Absolutely Battered. This workhorse objektiv had been all over the world, on Safari in Africa, into warzones, and by the looks of it into a few Berlin S&M parties too. Yet the glass itself was in absolutely great condition. Autofocus worked fine, but the manual focus ring is fly by wire (and seems faulty on my copy) but you do NOT want to manually focus a 200mm F1.8, believe me! This lens comes from a fantastic era at Canon when they first launched EF lenses and started to do some absolutely crazy huge apertures, huge heavy glass (like the 50mm F1.0 and 85mm F1.2).
Let's get the bad news out of the way first – the cameras I attached it too were completely unsuited to telephoto sports shooting! Due to travelling light I didn't have my 1D C, and the 1D X Mark II I've now sold. These are perfect for the 200mm F1.8, to balance the enormous weight, provide a cutting edge AF system and a huge optical viewfinder, along with a very big grip. Putting the Canon EOS RP on it felt like attaching a lens cap and it was about as effective as a camera.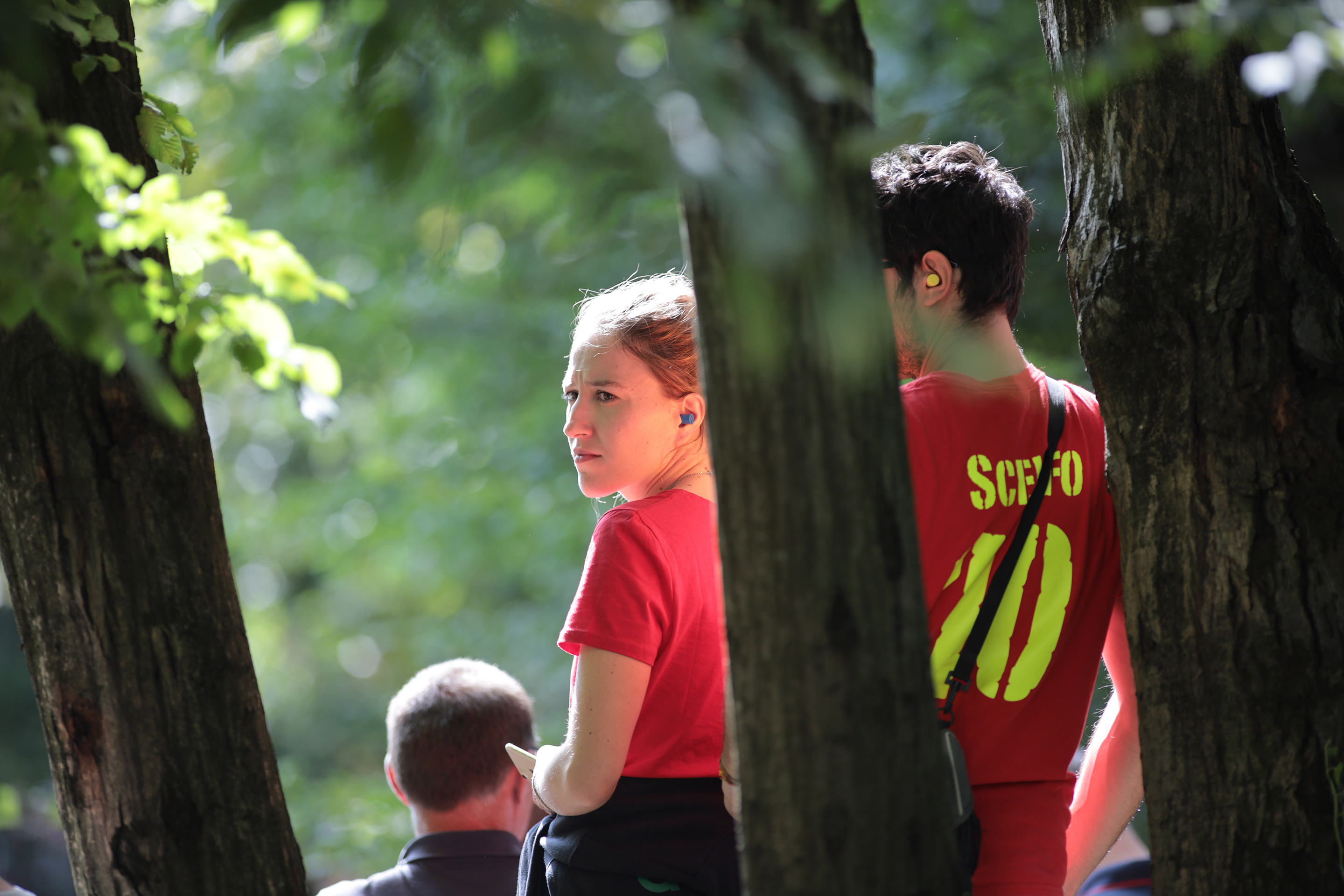 The lens calls for a very good AF system (Dual Pixel AF minimum) and is better suited to a Sigma adapter on the Sony A9 to all of Canon's own mirrorless cameras. The photos below are from the full frame sensor of the Canon EOS RP but at every turn the RP made my life difficult due to the market segmentation decisions…. Even the 80D is a better sports or wildlife camera. The RP has a pretty dreadful AF system (Dual Pixel seems gimped even in stills mode), ridiculously slow continuous shooting and I didn't even bother to shoot any video with the 200mm F1.8 because it lacks IBIS and has the same 1.8x crop as the EOS R, despite a lower resolution sensor. A real head-scratcher that one.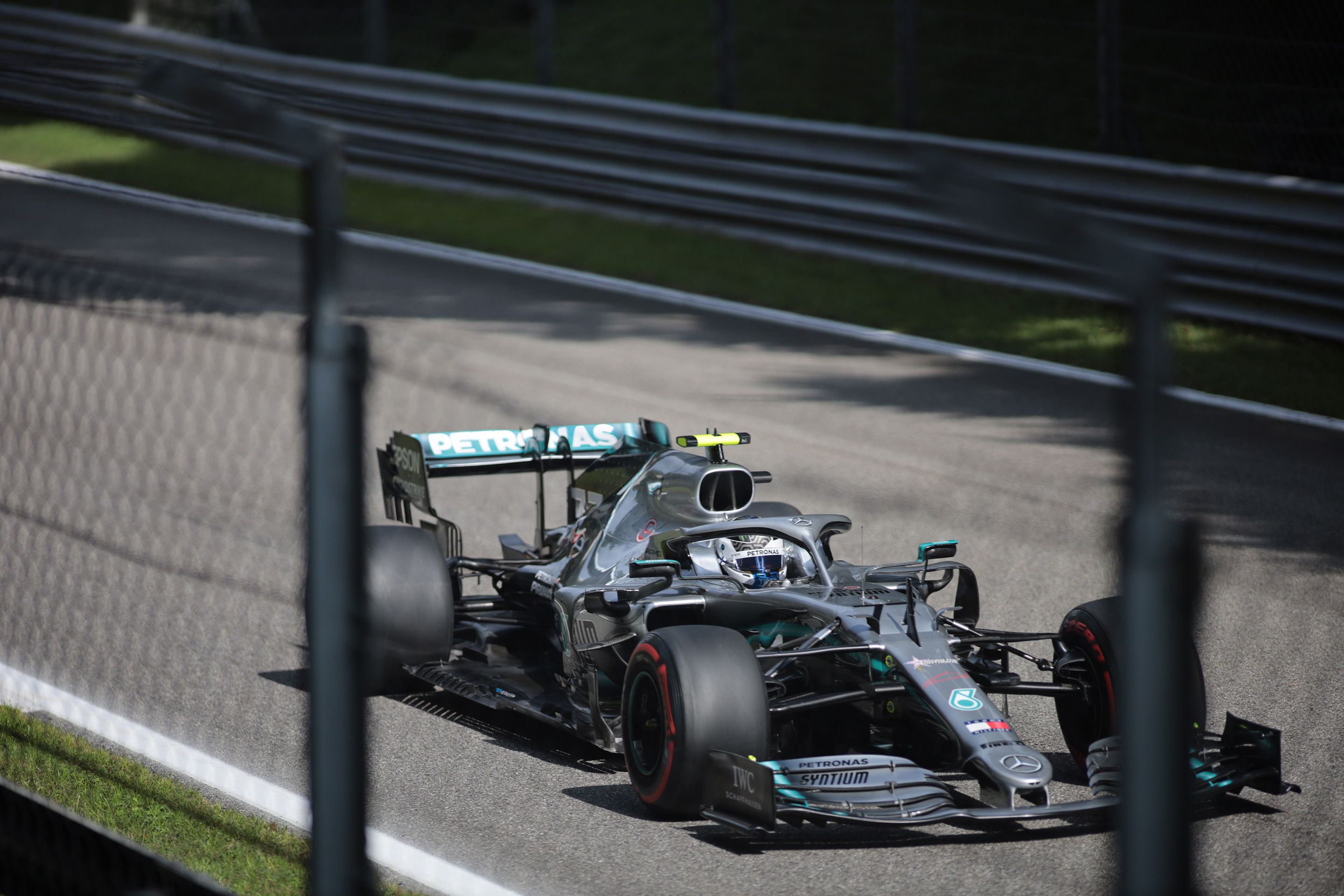 What I'd like to focus on here is the 200mm F1.8 – it is truly spectacular, the images it creates are unique – but since I also did my first big Pocket 6K shoot at the Grand Prix, let's start by getting that out of the way first as I know people are keen to hear more about the camera…
It cost me 2750 euros which is pretty much prosumer / pro territory now. Honestly, I have never bought a camera as unfit for purpose. It's an absolute bell-end to use. It is the most buggy and most fussy camera I've ever shot with. I had a Panasonic V90 UHS II card with write speeds of 250MB/s in the Pocket 6K, and it was STILL locking up constantly in the BRAW modes. Sometimes I'd turn it on to get a well-timed shot and miss it because pressing the record button wouldn't do anything for 20-30 seconds. The camera seemed to be taking ages to read the card. The camera would drop dead after recording slow-mo clips with a blank screen. The camera would drop dead at random intervals any time the battery meter dipped under 60% to 50%. Seems like voltage spikes and the CPU demands more of the battery than it's designed for. Yet still Blackmagic persists were these shitty DSLR batteries. I had genuine Canon ones, made no difference. The headaches didn't stop there… Why isn't the screen articulated? Why isn't it visible in even moderate sunlight? For those used to the convenience of shooting cinematic video on mirrorless cameras, it breaks every simple convention. A half press of the shutter button to come out of the menus immediately starts recording. It has no half-press and no AF. Why is there no AF? At nearly $3000? No EVF? Really? Honestly this camera is a massive shot loser compared to a Sony A7 III, Panasonic S1 or Fuji X-T3. It is not fit for pro work, not fit for paid work, not fit for unpaid work, not fit for enthusiasts and quite frankly not even fit to be released. The reliability and usability just isn't there. This is a shame as the image is spectacularly nice, as is the codec – and I suppose that's why most will buy it – but is it that much better than a GH5 to warrant the loss of so much reliability and so many features? No. But I will find a way to make the most of this camera, but it isn't going to be easy – and if Blackmagic don't fix the 5 show-stopping bugs per shoot, they should recall it and give us all our money back.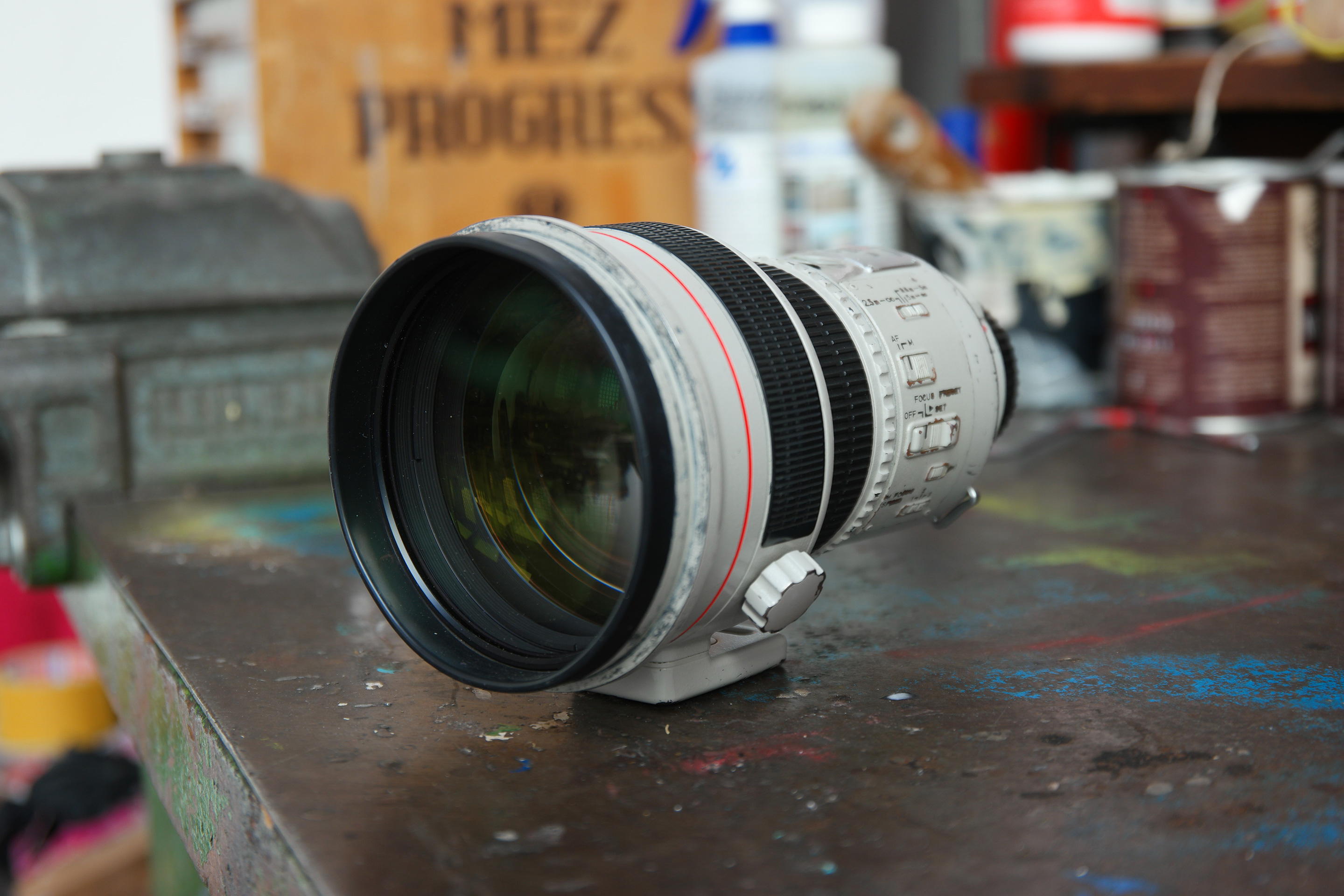 Canon 200mm F1.8
This monster will create a wafer thin layer for the subject in sharp focus and around them create a dream-like swirl of some of the most beautiful bokeh and colour you've ever seen. No matter where they are, even if the subject is 100m away, they are given three dimensional properties. It's also incredibly high resolving even at F1.8. Canon never made another lens like it (the follow-up is an F2.0 with a different character).
See the shot below, that banner is at least 100m away but there is still a second layer behind it with the bokeh of the tree.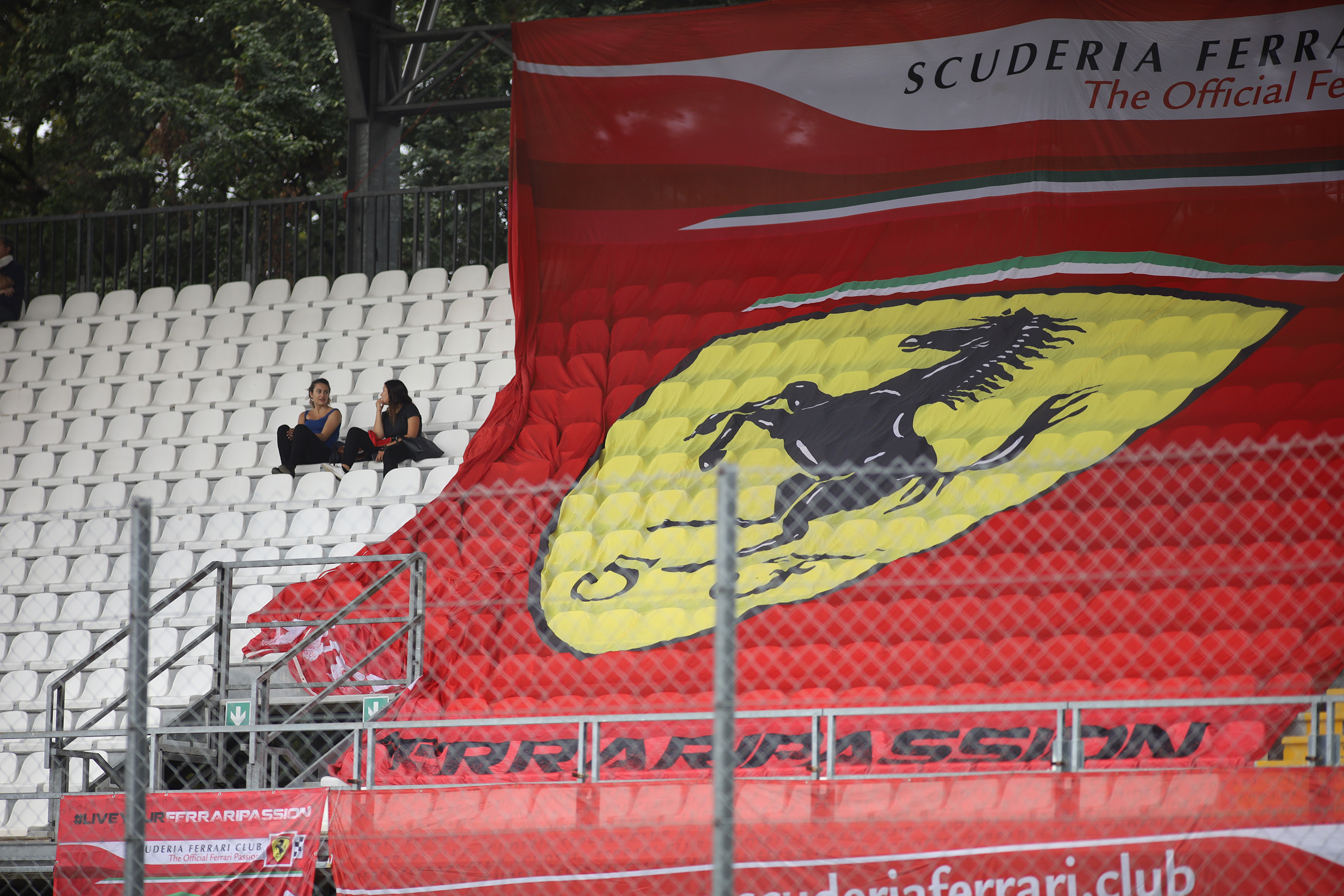 Canon EOS RP
It's a toy and not a very fun one.
Bland, slow and like some-kind of loss-leader to up-sell you to other models.
The sensor at least is pretty good for stills, and the 4K quality is nice. But features wise it's just far too limited compared to what you get with the Fuji X-T30 for far less money. In 4K the X-T30 has a 1.5x crop, and on the EOS RP it is nearly 1.8x. No 120fps of any sort, whereas the X-T30 shoots some of the nicest looking 1080/120fps without moire or aliasing.
Samsung NX1, still going strong
I found myself preferring the Samsung NX1 for absolutely everything on this trip. What a shame there is no equivalent lens to a 200mm F1.8 for it!!
I love the look of the NX1 and it's huge 6.5K RAW stills, even the colour for me was more satisfying than Canon's when you want an impact and can easily be toned down for more neutrality. The 4K quality at ultra-high H.265 bitrates with the hack is THICK and like having ProRes. Super highly detailed but cinematic.
Compare the NX1 shots below with the 16-50mm F2.0 kit lens to the other shots on this page and nobody can say it falls short in nailing the focus, colour and ambience of Monza every time…
Wait till you see the videos, in a blog post next.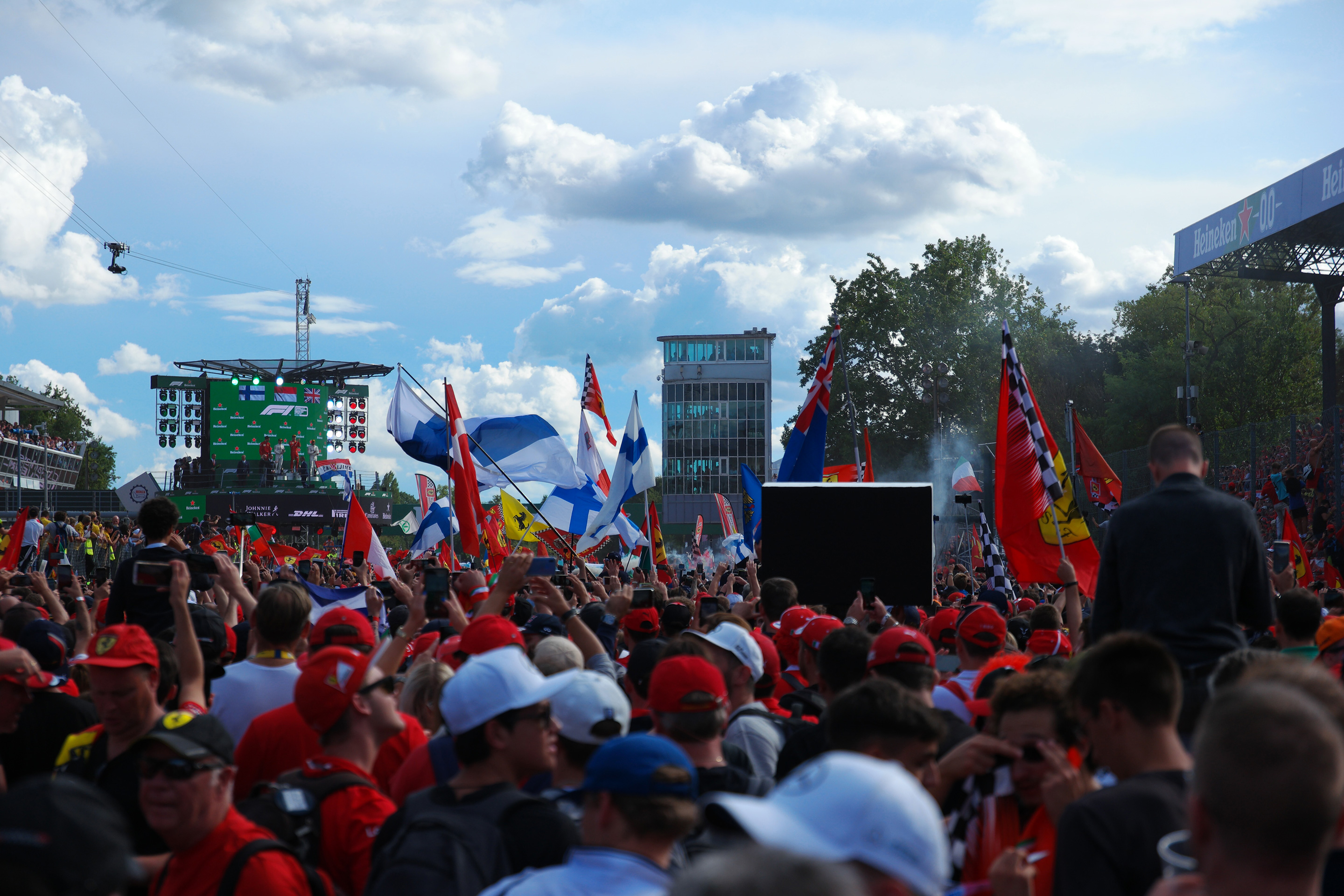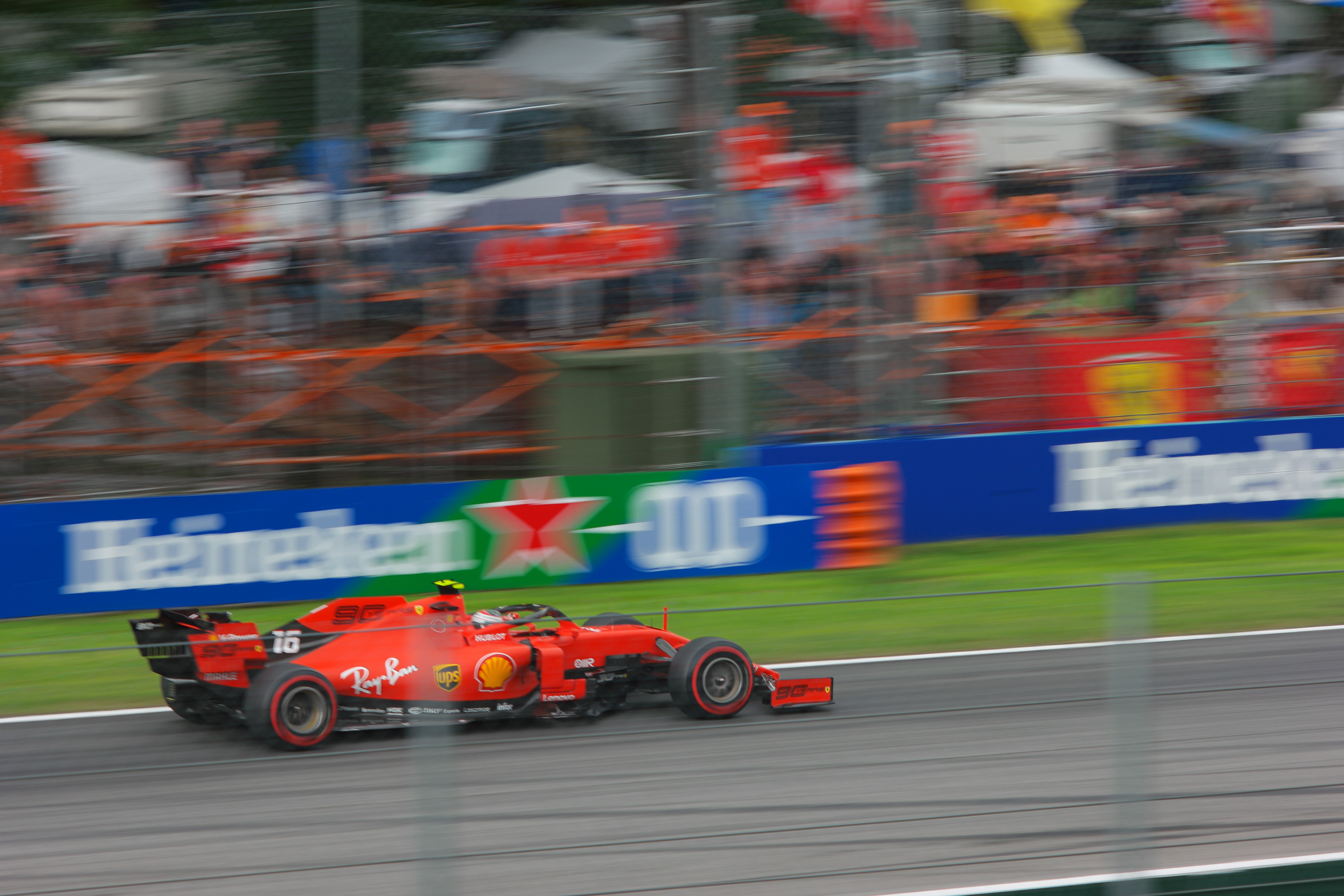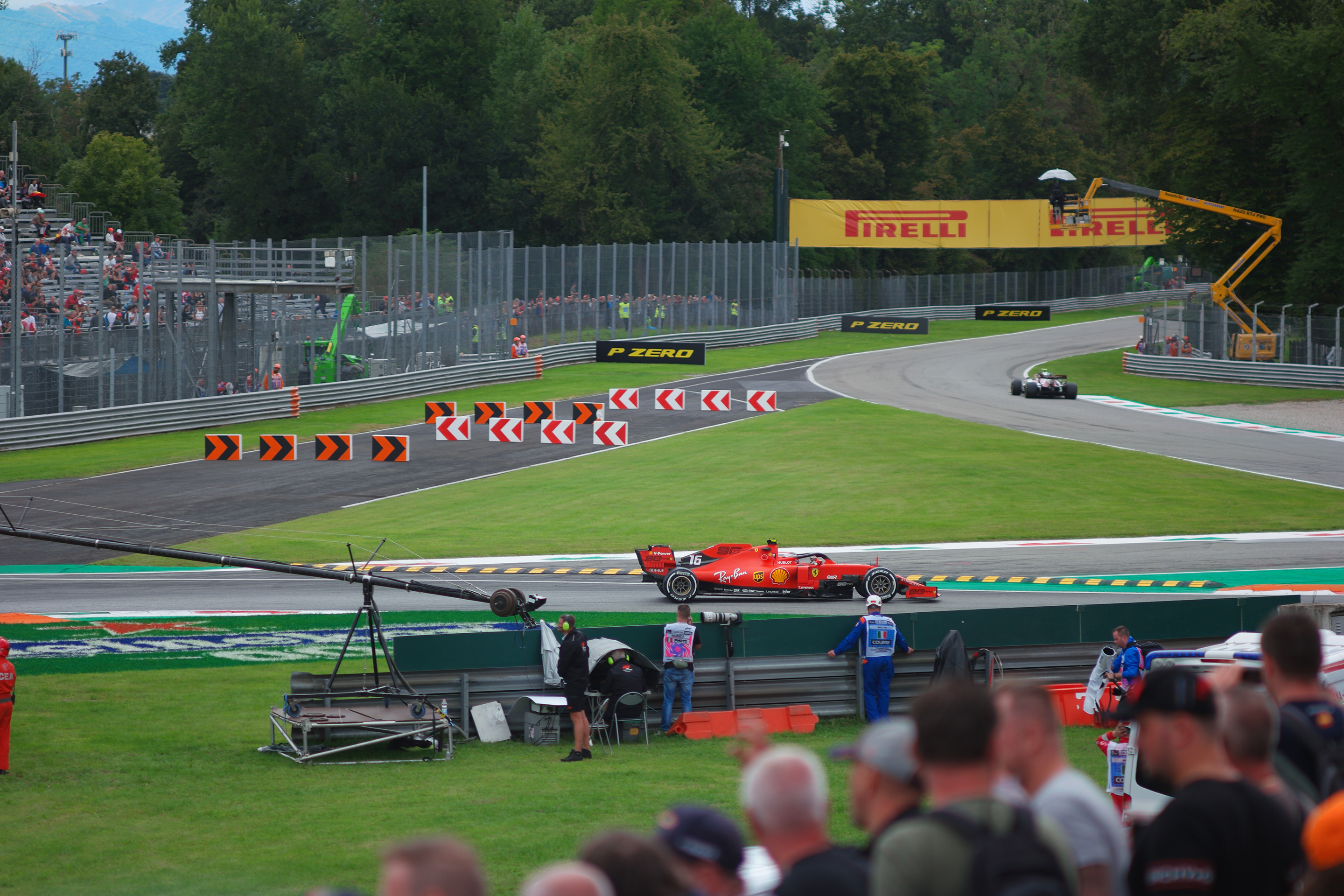 Here are more shots from the Canon 200mm F1.8L: