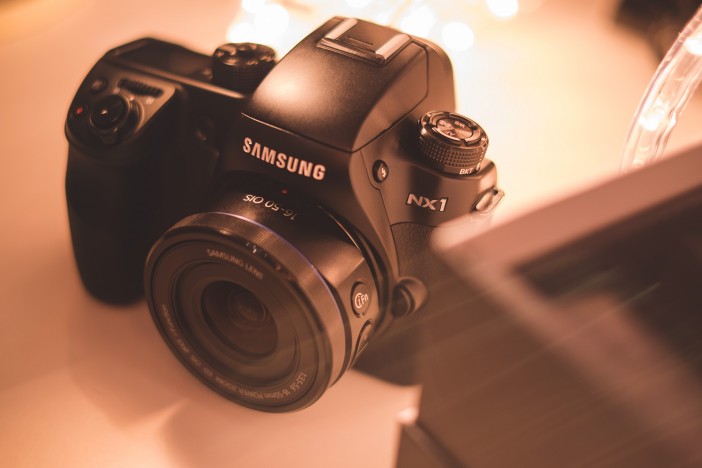 [pullquote]Source: Samsung via filmmaker Oliver Daniel, EOSHD Forum[/pullquote]
UPDATE – this article only cites one source (Samsung customer support). There are in fact numerous sources all saying the same. See below for the detailed update.
Samsung are telling potential buyers in Europe that the flagship NX1 is discontinued, less than a year after it was released. The timing is very odd given the peak sales period (Christmas) is just a few weeks away. Say Samsung:
"We quickly adapt to market needs and demands. In Europe, we will be discontinuing sales of NX1 cameras for now since there is already much better and upgraded cameras. This is specific to the region – and is not necessarily reflective of conditions in other markets. We will continue to thoroughly evaluate market conditions and will make further adjustments to maintain our competitiveness in emerging Camera categories."
Update
Those who do not read the EOSHD Forum will be unaware of the context of this article.
(1) In October various South Korean news platforms claimed Samsung were conducting an internal reorganisation of the imaging department with NX staff assigned to other areas of the imaging business such as smartphones and medical. This they claimed was due to a collapse of the APS-C camera business, squeezed in the middle between growing smartphone sales below (Galaxy & iPhone) and growing high end mirrorless sales above (Sony A7). The rumours spread to multiple western rumours sites but because I am not a rumours site I didn't write about it.
(2) In Sweden, Germany and Australia EOSHD readers have claimed various shops are telling them that the NX system is discontinued. Specifically with regards the NX1 I have been told myself by multiple retail sources in Berlin that the camera is discontinued. Sales prices are being offered to clear stock. The reduced prices are a fact, not speculation. The sales teams I've spoken to are unlikely to be lying about the NX1 being discontinued.
(3) Unconfirmed reports from users around the globe including in Canada have reported the same as above from various unrelated sales channels.
(4) Add to this the genuine Samsung customer support team statements, only one of which is reported here. Such statements are not isolated incidents. The filmmaker Oliver Daniels on the EOSHD forum was only one recipient but there are many others, in multiple regions and not just in Europe. The replies concern various NX cameras being discontinued not just the NX1, presumably while Samsung reassess their camera strategy for 2016/17.
(5) Interestingly, Jeff Keller at DPReview received a notice from a reader claiming PC Advisor magazine received an identically worded official statement (as the NX1 statement above) from Samsung last year regarding the discontinuation of certain Samsung Chromebooks (laptops running Google's OS). Jeff was initially as skeptical as I was about the NX1's discontinuation in his article. You can read this here in Jeff's update.
(6) See the headline below? That's my EOSHD Opinion 🙂 This repeats speculation about Samsung shuttering their NX division as we know it. It's important to realise this part of the story remains clouded in speculation and opinion. The responsibility is not just on the author to distinguish between opinion and fact as I did with the "Opinion" headline – it is important for the reader to do so as well. Make up your own mind. Initially I didn't believe it either. If Samsung deny it in the run up to Christmas to protect sales, it would not surprise me. We may only see who was right come 2016.
EOSHD Opinion
This is the clearest sign yet that Samsung may be about to exit the camera business or scrap the NX platform and proceed with a new system.
The latter seems to be the most realistic at this point, as Samsung would likely want to make something from their world leading CMOS sensor technology and in-house image processors. That's a huge investment in technology not to follow up on.
For me the untimely demise of the NX1 is very sad news, but it is clear sales didn't reach the lofty expectations Samsung had for it.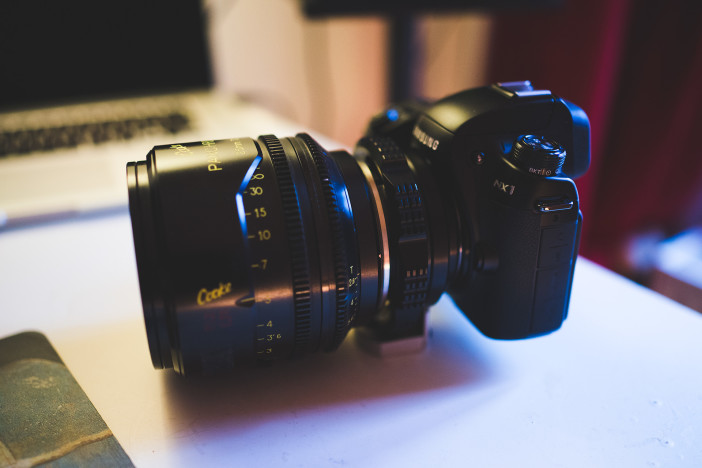 It was a big push in terms of technology and marketing.
Samsung did make a few mistakes though. Offering no alternative to the complex H.265 codec on a camera mainly aimed a consumers probably had a few of them scratching their heads over playback.
For Samsung to say "there are much better and upgraded cameras" than their own flagship is unprecedented and would point to a complete halt of all NX cameras.
Is the brand dead? Could "better" be a reference to full frame cameras and will Samsung bounce back with a 'FX' system of bodies and lenses to rival Sony?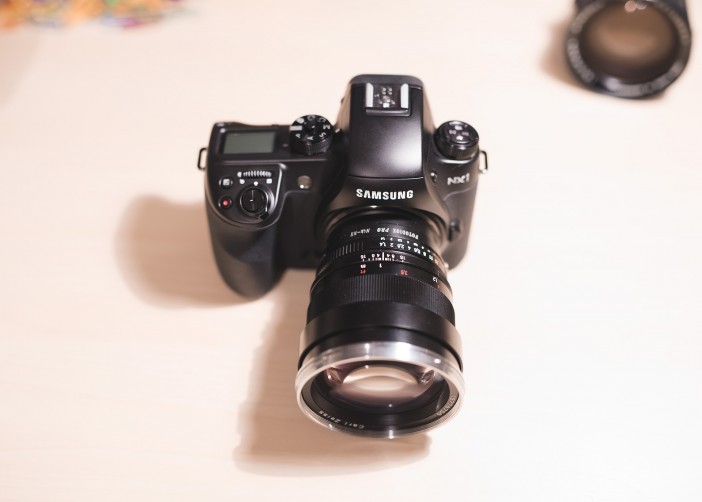 Back in early 2008 Samsung had another ill-fated flagship camera, the GX-20 based on a Pentax body and mount. This system was soon scrapped and replaced by the mirrorless NX platform we know today.
Prior to the death of the NX1 rumours were all over the internet that Samsung had shut their entire camera division and assigned staff to other areas of the business. It would be deeply sad if this was the case and Sony really need a mirrorless competitor in the full frame market.