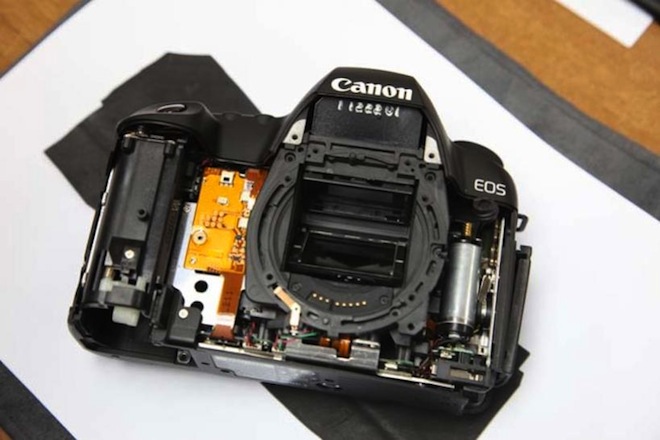 It's been a long time coming but this year Canon will release the product which will finally move DSLR video forward after a long period of relative stagnation, the 5D Mark 3.
Here are 10 reasons to look forward to it.
It's like the GH2 but with a full frame sensor
The 5D Mark 3 will feature improved live view and image processing like the GH2 in line with modern processors. There has been massive advancements made over the last 3 years with mobile CPUs. The original 5D Mark II had a single core custom DIGIC4 processor and an ARM9 CPU. That ARM9 is the same featured in the Canon Powershot A470 and original Nintendo DS and it shows how old the 5D Mark II's internals are, expect at least a dual core DIGIC5 image processor for the 5D Mark 3 and a much more capable CPU. The GH2 has a tri-core system-on-a-chip.
It's unique
With a sensor size of 36x24mm the 5D Mark 3 will be unique as a video camera. RED come closest with a 30x15mm in the EPIC but nothing quite matches the sensor size of the 5D Mark 3 over in video land. The cinema standard of 35mm is significantly smaller than photographic 35 millimetre. You can get shallow DOF in circumstances where it'd be impossible on APS-C or on the GH2 – at extreme wide angles and with F2.8 zooms which maintain a shallow DOF despite the relatively mediocre aperture speed. The larger sensor also allows for incredible low light performance and dynamic range despite a pixel packed CMOS necessary for stills.
Nikon have fallen asleep
Canon may have taken a long time to come up with a successor to the original 1080p monster, but chief rival Nikon have seemingly decided not to bother with DSLR video at all. The D3S had a Canon killing sensor made by Nikon themselves and squandered it with a video mode from a $100 compact. There are whispers Nikon are gearing up for more involvement in DSLR video with some event sponsorships being mooted but the specifics of a D4 or D800 are still completely unknown and the D7000 was a huge disappointment, lacking critical exposure metering in live view and movie mode.
Danfung Dennis
Emerging DSLR wielding talents are slowly but surely gaining in fame and stature, Danfung Dennis shot Hell and Back Again – an Afghan war documentary which has cinematic quality – on the 5D Mark II pre-24p firmware update back in 2009 and lived to tell the tale. The result is a Sundance winning Cannes exhibited masterpiece, and probably one of the most intimate cinematic portrayals of war ever made. When talent like this get their hands on a 5D Mark III, expect even more mind blowing images without any of the poor codec and moire issues that the first generation had. I am looking forward to getting back to shooting on a full frame sensor as well – it's hard to get the look of a 24mm F1.4 on anything other than full frame, the rest you can imitate on the GH2 but the 5D Mark 3's dynamic range, colour, codec, smooth gradated tones and overall image should blow the GH2 out of the water.
Unchartered low light shooting
Such will be the sensitivity of the 5D Mark 3, with a fast lens like the EF 50mm F1.0, we can finally shoot clean video with a good codec and smooth gradients in light conditions lower than that which can be perceived by the human eye. It will be a new adventure for us which will take our vision on a journey never experienced before in history.
Thunderbolt
After USB comes Thunderbolt which has already found it's way into laptops. When inevitably it finds its way into cameras it is capable of enabling wide-bandwidth video connectivity, which simply isn't possible over USB and supersedes HDMI in a number of important ways – notably it has the bandwidth to allow RAW video and 4K. It is not known if the 5D Mark 3 will have Thunderbolt but it is something which will make it's way onto DSLRs before it does so on professional video cameras since it's a consumer technology and the latest Macbook Pros have it. If you are recording RAW on a DSLR in the next 2 years it will almost certainly be done first via Thunderbolt to a Macbook.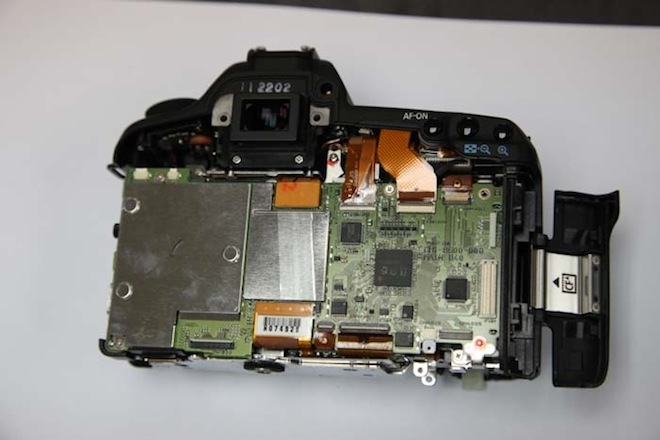 AVCHD
Like Panasonic, Canon license and use the AVCHD codec successfully on their camcorders but unlike Panasonic it has not yet found it's way onto a DSLR. The 5D Mark 2 had a inefficient H.264 codec at a high bitrate. AVCHD is a more advanced implementation of H.264 when done properly and superior at the same bitrate. It also allows longer clip lengths and less CPU intensive editing (immediate without transcoding in Premiere CS5 and the next version of Final Cut Pro). Expect the 5D Mark 3 to feature a high quality AVCHD implementation at 32Mbit with B-frames.
Dual memory card slots
Like the Nikon D7000, I've heard that the 5D Mark 3 will feature dual card slots. This is significant because for this to be enabled the card I/O controller needs to be upgraded, and thus will enable much high quality codecs and faster write speeds to the card – not just for the much needed and inevitable increase in RAW stills write speeds, but for better quality video too.
Improved AF
The 5D Mark 3 will feature the new Canon AF system first seen on the 7D with several key improvements. This is great for photo journalists and those interested in stills, since you can capture spontaneous real life moments even with a fast lens, where manual focussing would require a focus assist and slow shot set-up. There will also be an increase in the live-view focus speed and possibly full-time AF in video mode, although this feature is still limited by Canon's older lens AF technology relative to Panasonic.
Lower Mark II prices
It's quite incredible and a mark of the 5D Mark II's success that even the second hand value on eBay has remained at almost the same level since it's release almost 3 years ago. Throughout 2009, 2010 and thus far in 2011 the price has remained rock solid. It's a shame, since if it dropped under the $1500 / £1000 mark many more people could have access to it's full frame greatness than before.