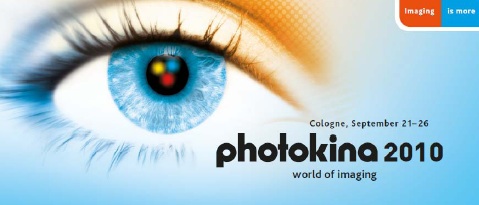 Generation 2 is almost here and we will soon start a new video DSLR journey in September at Photokina.
I hope you enjoy the ride. We can expect a LOT of big changes in the next hardware which will hugely improve video capabilities.
EOSHD.com will be there to cover the news first hand. Here, since this week the jigsaw pieces have really begun to fall into place I'd like to set out a few clear ideas of what we can expect.
Nikon D90 replacement
According to Nikon Rumours, Nikon will release a replacement for the D90 with full HD video. Nikon use Sony sensors in their DSLRs as far as I am aware. It could share a few features with the new HD Alphas, which we may also see at the show on September 21st but have proper high bit rate 24p and full HD in H264 files like the 7D. The Sony's are expected to have an interlaced AVCHD format.
Canon 60D
Stores have this on their stock inventory system for the 22nd September, the day after Photokina begins. This could either be an ultra-exciting camera or another 7D clone, I want to see that the video mode is truly improved and not just reheated yet again from the Canon 5D Mark II, 7D, 550D.
Could we see the 1DS Mark IV with RAW video? Maybe – and that would be a pricy if incredible camera which would be likely to revolutionise video recording on an EOS. But it is by no means a cert for even this year. Then there is the 5D Mark 3 – I very much doubt we'll be seeing that.
Canon have some nice new compacts out, but I'm more excited for Nikon and Panasonic at Photokina than I am Canon or Sony. Sony have this obsession with interlaced footage and Canon keep putting out very steady evolutions of excellent products, but very little in the way of major changes. Where is the mirrorless Canon?
Sony A55 goes head to head with the Panasonic GH2
I am very cautious but excited too about Sony's EVIL cameras with the pellicle mirror and phase detect AF in video mode – the A55 is a direct Panasonic GH2 competitor. The GH2 meanwhile is timed to be released as the show starts on the 21st in direct competition with the A55. That's going to be some ding-dong, and I think the GH2 will come out strongest for video unless Sony can embrace 24p and full manual control, not interlaced footage!
Nikon D800
The nice people at DigitalRev (whom I write for as a contributor) have just had info from a source saying that a D700 successor is due from Nikon at Photokina. If true, the specs for the D800 make it one helluva camera. Rumoured to record video with full AF support and 1920×1080 at 60p. Great for slow mo and should be a significant leap up from the codec in the D3S. Nikon are now using H264 on the budget D3100 DSLR so no excuses now. They have fully joined the DSLR video party.
The D800 rumour has the sensor at 16MP (FX) and apparently there is no Sony sensor with that spec right now (remember that Nikon rely on Sony for sensors – even though they are modified chips especially for Nikon). But they could have something up their sleeve that we don't know about. The D700 was a 12MP low light monster and the D800 could be the most exciting of all the DSLRs in terms of flat out video image quality. It's full frame and it would beat the 5D Mark II for low light performance. The 1D Mark IV remember is not full frame, and the Nikon D3S is not full HD and has a very poor codec – but it's low light performance and noise handling was out of this world!
I find it strange that Sony's high end Alpha range has been quiet for so long especially since they make all these amazing sensors for Nikon, like the one in the D3S. If that sensor turned up in a top end Alpha with full HD video and proper Sony AVCHD codec or XDCAM, I'd be a very happy shooter.
Sony A580
According to Sony Alpha Rumours this is a mid-range 16MP APS-C DSLR which does 1080i. Oh no, interlaced! This does not bode well for the smaller A55 I want to like so much because apparently they share the same sensor and imaging chips (an evolution from the NEX5). ISO goes all the way to 12800 and thankfully it has an articulated LCD screen.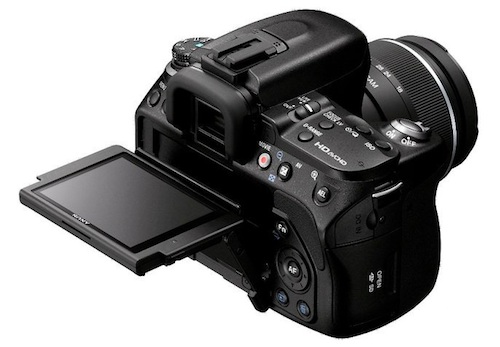 Rewind
With all the talk of generation 2, now is also a good time to spot some deals on the older models. I just picked up a Olympus EP-1 with 17mm Pancake lens and view finder add on for £399 on the high street at Jacobs Digital in the UK which is an absolute bargain for all that kit – remember the EP-1 is great as a 2nd body because it has the image stabilisation built into the body, so all your old legacy lenses and even the super wide angles you may have become stabilised. It's a great performer at ISO 1600 too, much better than the GF1 – so I got it for that purpose – a compact 2nd body for low light photography. Only 720p though, so not a match for the GH1 or hacked GF1 in terms of video.