On day 3 and 4 of Photokina, I collaborated with Dave Altizer of Kinotika to record the first episode of EOSHD TV and an EOSHD Podcast.
We discuss insider topics such as a rumoured on-chip ND filter by Panasonic, Fuji's "super full frame" medium format strategy and round up some of the highlights of Photokina (including the Panasonic S1R).
Dave has been a regular member of the EOSHD Forum for a while and I really recommend you check out both his YouTube channels here and here!
In episode 1 of the EOSHD Podcast, he interviews me and we have a chat about some of the amazing things we've heard and seen at Photokina. This was a historic show with a brain-melting amount of stuff to see. Exciting times!
I am also working on EOSHD TV, which will launch with a GREAT video we recorded at Photokina comparing the Hasselblad X1D and Fuji GFX 50S, my experience of shooting F1.2 glass on medium format and Dave's thoughts on the new Canon EOS R and the Panasonic S1 pricing-conundrum vs GH5S plus MORE!
It was really great to meet!
On-chip ND rumours
There's some chatter about when on-sensor ND is going to happen, and it's suggested Panasonic might get there first. I'll talk more about that in the first EOSHD TV episode with Dave.
There are a number of ways this could work – the glass in front of the sensor could be an electro-optical piece, but there's also the possibility Panasonic's organic sensor might have the ability to use extremely low ISOs under 50 and 25.
If this on-sensor ND happens, it'll be HUGE.
Personal highlights of Photokina
In fact the show was full of highlights for me and great coincidence. One day I stopped by Foto Gregor in downtown Cologne on the way to the show and bumped into who else but the original Panasonic ambassador Martin Wallgren, both looking for old anamorphic and c-mount lenses at the same time. He had his Panasonic name badge on so I typed his name into my phone and sure enough it was the same guy I've been aware of for ages through Vimeo!  Great coincidence!! Martin has been using the GH5 as a Super 16mm film scanner and we hope to bring you an article about that in due course too.
So yes, I have been getting out more lately and have rather enjoyed it. I finally got a chance to chat to Steven Clarey at Photokina, another Panasonic shooter who films motorsports for TV and does Panasonic workshops about cameras like the GH5. I finally did a beer with Dan Chung and a real-life Twitter battle about cameras (although we do at least agree on lenses).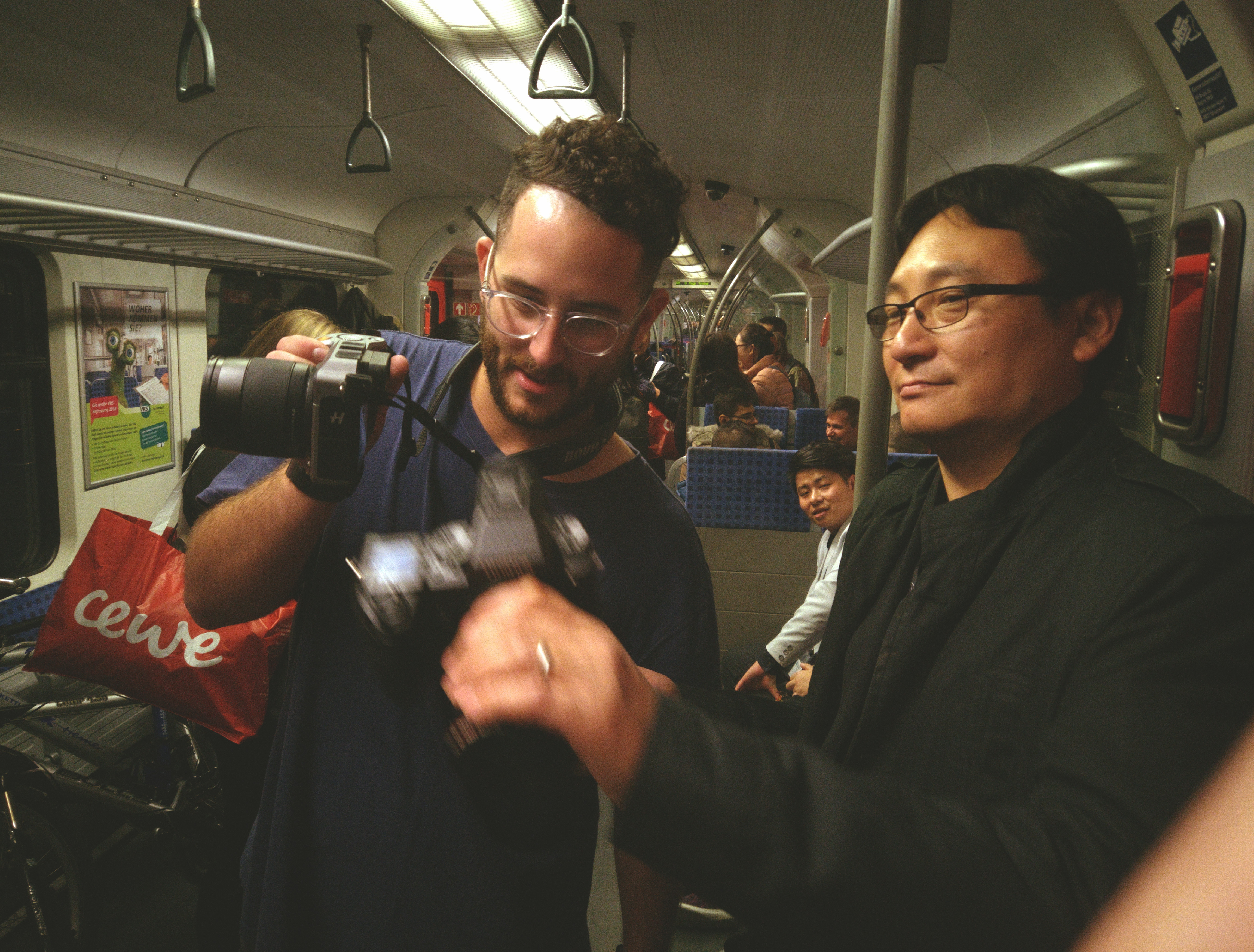 The plan for the EOSHD Podcast is to interview exactly these kind of filmmakers. Those who have been so active in the community using mirrorless cameras and creative old lenses. Although if Martin Scorsese wants to come on to talk about his Alexa, he's more than welcome!!
The interesting thing about Photokina is that you can be walking around looking at what's new, and then there would be one of the chief architects of Micro Four Thirds from Japan, Yoshiyuki Inoue san, having a well-earned break amidst a cloud of cigarette smoke 🙂
About sales it may be, but Photokina reveals the human face of the camera industry and an amazing intersection of art and engineering.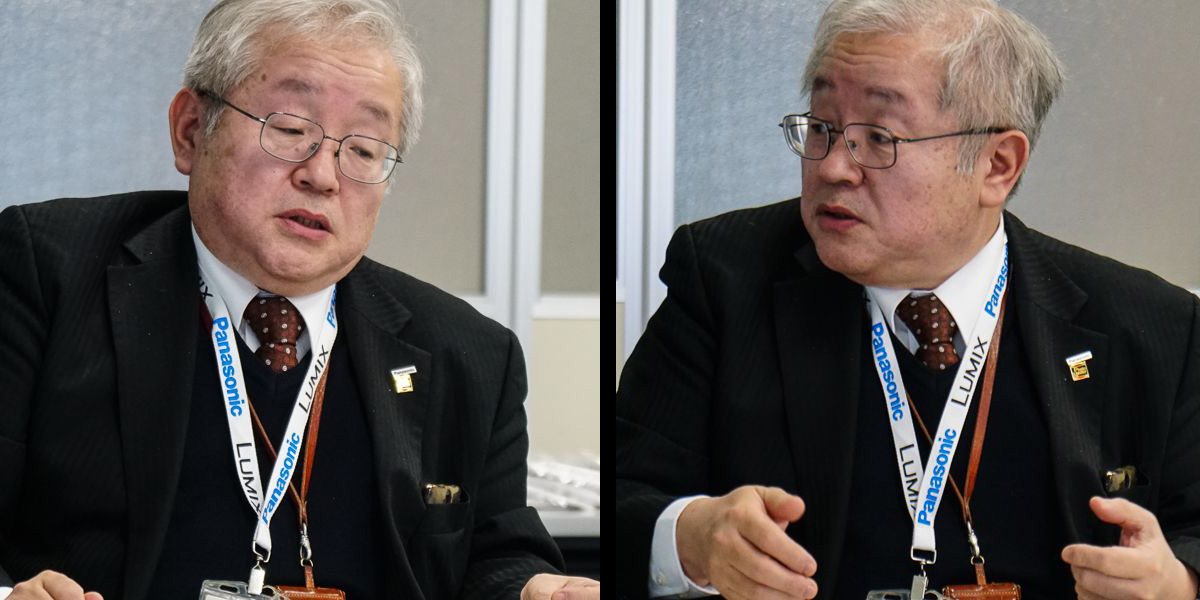 What camera or company was I most impressed with at Photokina?
If you read those well-worn words from Steve Jobs, you'll see why Fujifilm won the day. It's so smart what they are doing, and Photokina 2018 will go down in history as the point where people really stood up and took notice. Super competitively priced medium format is the new prosumer high-end. The new full frame.
"Technology alone is not enough.

It's technology married with the liberal arts, married with the humanities, that yields us the results that make our hearts sing.

You can't just ask customers what they want and then try to give that to them. By the time you get it built, they'll want something new."

– Steve Jobs
So the number 1 highlight of Photokina is… (deep breath) An 11K medium format sensor in a slim, mirrorless, 1D X-like camera body that shoots medium format 4K video from that 100 megapixel sensor with no crop and packs an enormous EVF along with Fuji's superb colour science and ergonomics. The first medium format camera to feature IBIS as well. Hard to believe it even exists, but it does. Here it is –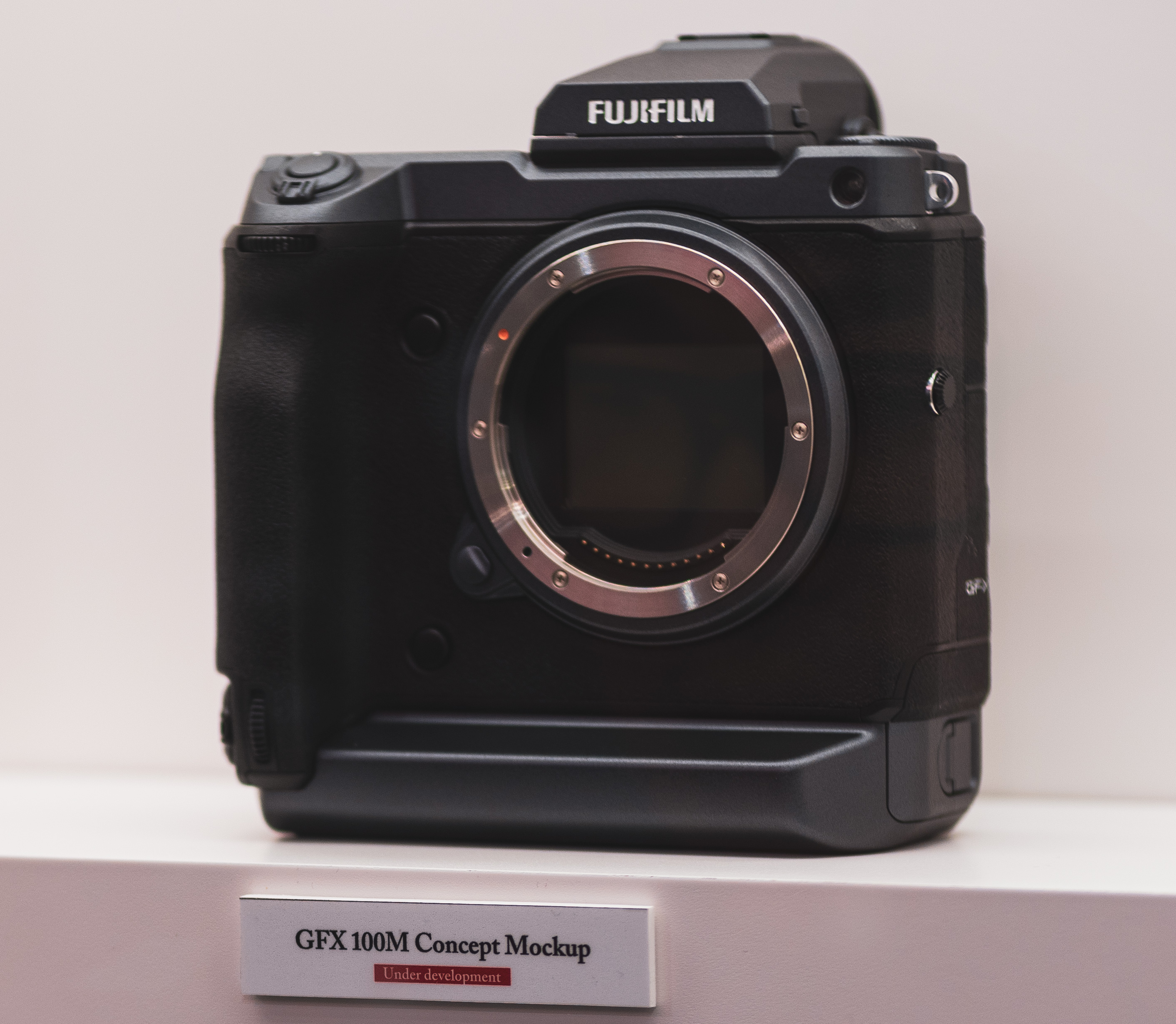 Talk about…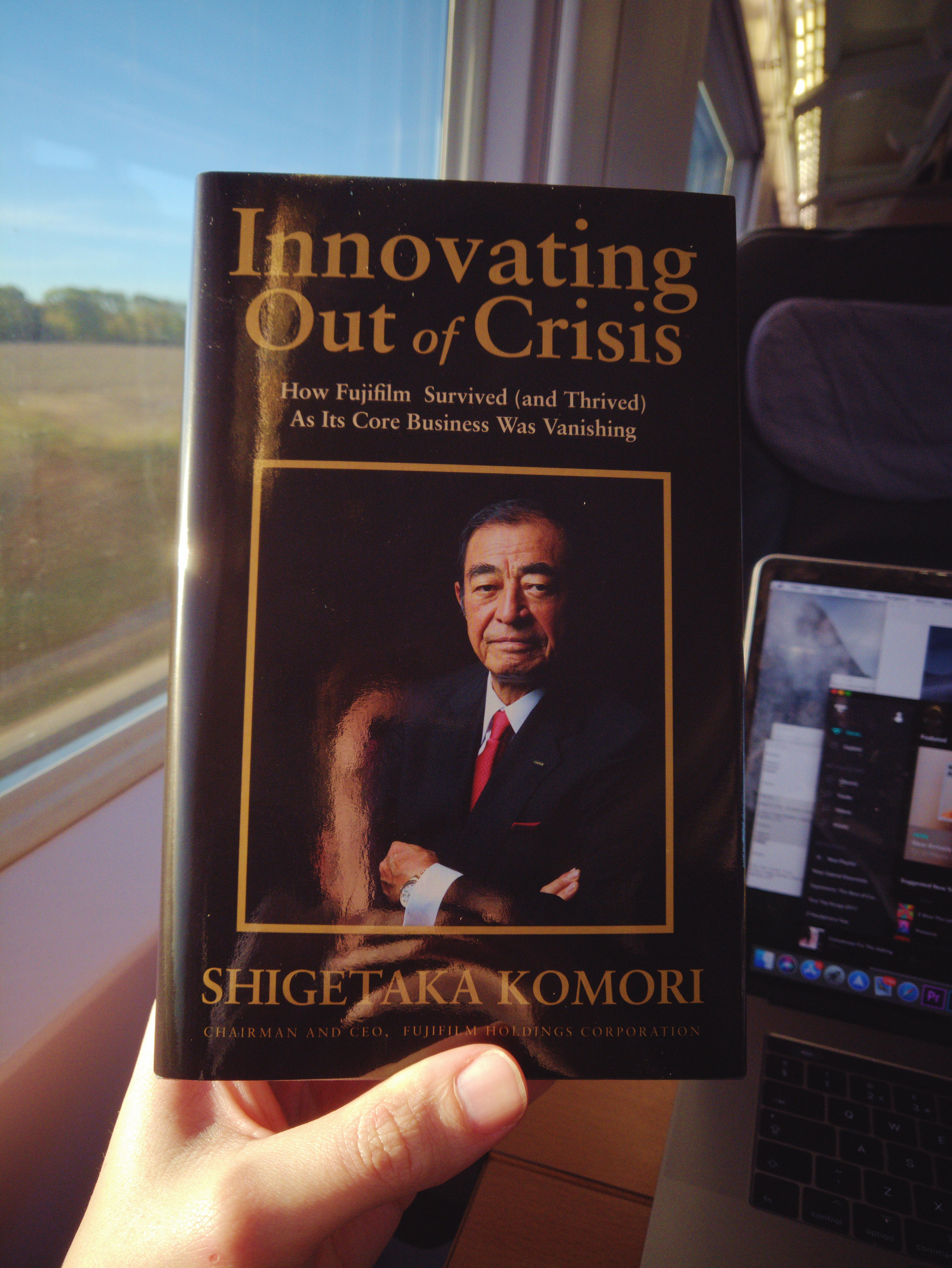 Kodak is dead yet Fuji goes from strength to strength and is even a key-player in the return of instant film to mainstream popularity.
In digital, their strategy of skipping the crowded full frame market means they have far less competition (in affordable medium format mirrorless) and soon the most advanced mirrorless camera ever made will bear the name "Fujifilm GFX 100M".