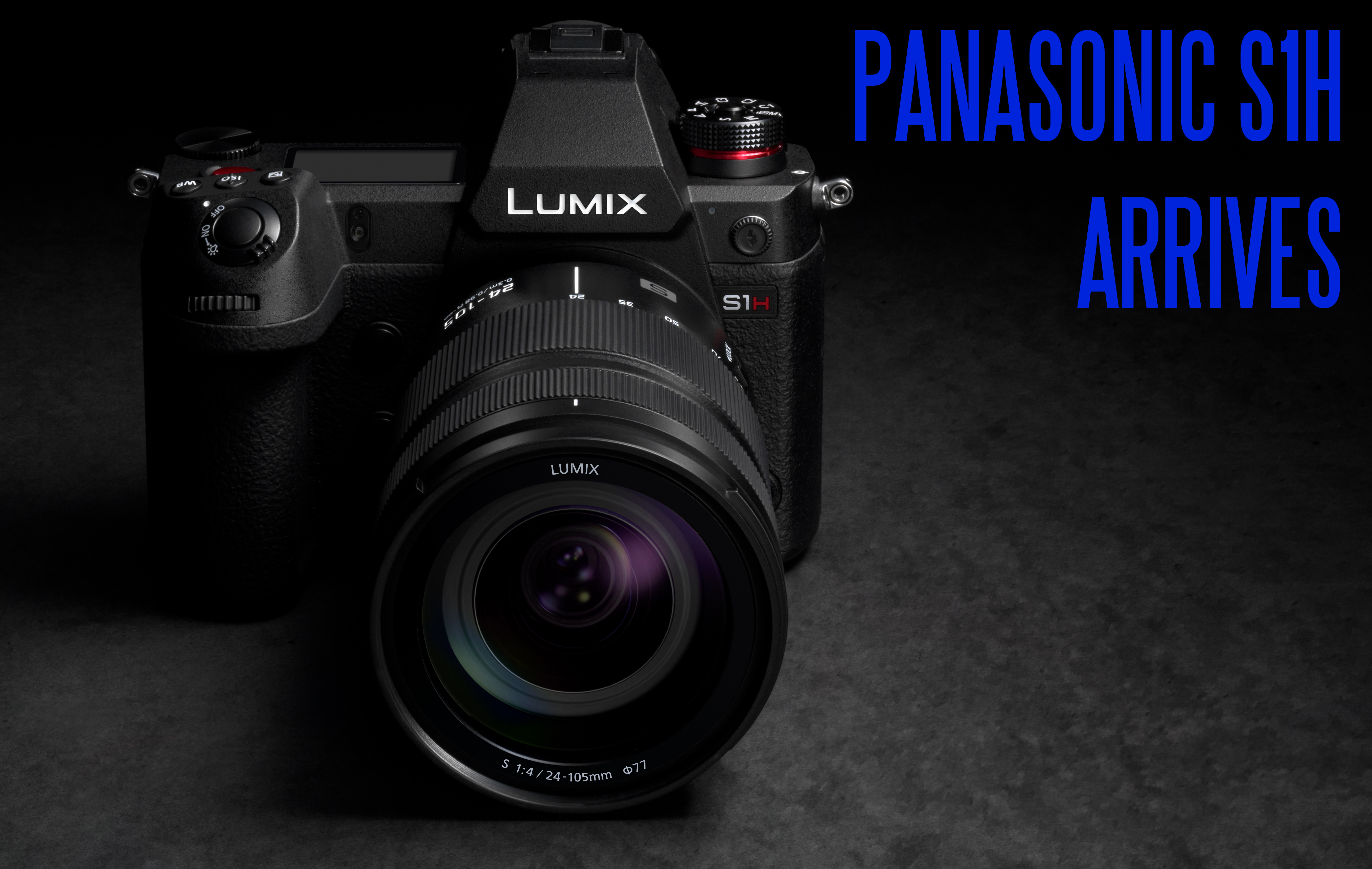 The Panasonic S1H is here, offering extra recording modes over the S1, including subtle changes to the body.
Full frame 6K/24p in 3:2
Almost full frame 5.9K at 30 in 16:9
Super 35mm 1.5x crop DCI 4K 60p 10bit
Open gate 4:3 anamorphic mode (and 3:2 useful too)
V-LOG and 10bit 4:2:2 codecs out of the box (no firmware upgrade key required)
Front rec. button (in place of the S1's mode preset lever)
Top rec. button (in place of the S1's on/off lever)
No IBIS (To be confirmed)?
$4000 / Fall 2019 release date (S1 is $2500)
UPDATE: There is much more to the prototype at CineGear than meets the eye and it seems Panasonic did not announce a lot of the major features, for reasons only they know!! For example, it appears the camera has a GH5 style flip screen, rather than the more photography orientated tilt screen on the S1.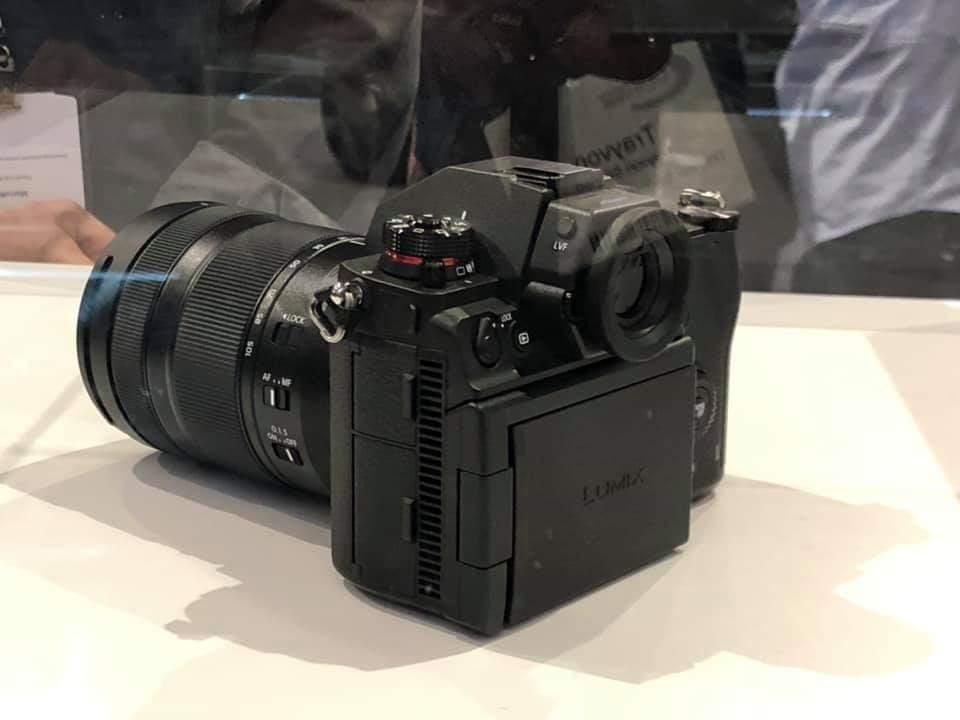 Like the S1 with the Filmmaker's Update firmware, it's packed to the rafters with video options… Waveform, custom LUT monitoring, basically like a GH5S but full frame.
However I have to question deeper the headline features of this camera. There's no other way of putting it… They are… Odd. 6K/24p in 3:2? Why not a common cinema aspect ratio or 16:9? 3:2 can of course be cropped in post, but it is a strange frame to go filmmaking with. Good for anamorphic lens users, but the camera has a dedicated mode for that and 4:3 is a better match for the cinema standard 2x anamorphic!
So to get a similarly high resolution in 16:9, we have a slight 1.1x crop 5.9K… But at the wrong frame rate, 30p? Is it really only 30p as the press release specs suggest? If so, then this is basically the 6K Photo Mode of the S1 without any alterations. Hmm. The S1's 5.9K mode also shoots at 30p. What kind of cinema standard is 30p? 30p is not cinema, it's a very fast burst rate!
Then we arrive at a more useful format – 4096 x 2160 DCI at 60p, but this is a 1.5x crop rather than the full width pixel binned readout on the S1R. It would have been nice to have the option between cropped 60p and pixel binned 60p on the S1H.
Full V-LOG & V-Gamut is included, along with the high bitrate 10bit 4:2:2 internal recording… But that is coming to the S1 as well… Apparently free of charge for existing customers (in the UK, and I expect other countries too). This makes the S1 something of a bargain and both cameras very competitive against a GH5 with smaller sensor and even more importantly with the Fuji X-T3 and X-H1, although there's no mention of an ALL-I option, the S1 and S1H are the closest to a full frame Fuji X-H1 I've yet seen.
As with the GH5S there's no recording time limit, so the camera will roll until the card fills up or it melts.
Is 5 axis IBIS part of the show?
As with the GH5S there doesn't seem to be any sign of IBIS in the press release or specs. I've yet to confirm whether it is definitely missing or not, or just not very well communicated.
I can understand completely why productions deem IBIS a liability… You don't want vibrations from a rig wobbling the sensor… But can't they implement some kind of lock so the sensor stays firm when IBIS is turned off? This would greatly improve in-hand feeling for photographers and bare-bones video shooters as well – when you are carrying the S1 for example, IBIS makes a *thud-thud* vibration which you feel through the grip, and so you think the lens is about to fall off.
The camera was rumoured to have internal ND filters but sadly it doesn't. Not like exposure is important, is it?
Also, there's no phase-detect autofocus to make the camera competitive with Sony and Canon when it comes to EF lenses… or any lenses for that matter.
So who is the S1H for?
I think like the GH5S it is aimed at the professional production market and pro video users, and the S1 is aimed at a much broader market at a very competitive price. I know which one I favour. The S1 does all the important stuff for less money and with superb 5 axis stabilisation. Unless you need V-LOG straight out of the box and plan to rig the camera (making IBIS a wobbly redundant liability), go with the S1… And even better, the S1 with Filmmakers Update. I am not sure the S1H is really going to be worth the extra money (it is $4000) to get a strange 6K 3:2 mode and an even stranger 30fps mode, unless of course you are an anamorphic lens user!
Certainly for anamorphic it's perhaps one of the world's most enticing cameras for those beautiful lenses…
But chalk this one up as a bit of a disappointment for me… It could have been SO much more. WHEN are we going to get internal NDs, ProRes and phase-detect AF from Panasonic? And where's RAW video recording? Even Nikon is doing that!