Officially a restructuring, but probably more likely the end. This is the saddest day and my thoughts are with the Olympus employees, hoping their best engineers can find a home at other camera companies. The new camera division under Japan Industrial Partners could be seen as something as a risk for any employees transferred here to work on the latest OM-D selfie stick. Far better to leave and work for Sigma, Panasonic or Fuji in my opinion.
Also in my opinion, Olympus could I am sure have found a bigger and more innovative backer than a private investment fund. In fact the saddest thing about this is the cultural side. A company like Apple could have had bought Olympus with their loose change and made good on a legacy of 83 years of photographic history to the benefit of this planet. Instead, the tech companies whose products brought about the demise of a photographic giant seem happy to see the jewel crushed into its component pieces and sold as scrap!
The Olympus management inevitably must take full responsibility for 3 consecutive years of losses and the eventual divestment. Going in the space of 10 years from the company, who along with Panasonic pioneered the future of cameras – mirrorless – to effectively leaving the camera business, is a very rapid fall from grace for a company which stuck around for 8 decades.

We live in the era short term thinking at corporations, but also of connected imaging devices permanently tethered to 4G and 5G networks. Camera makers have not been able to get past the reliance on smartphones for this network connectivity.
If a mirrorless camera had the ability to connect directly to the 4G data network using an embedded SIM (eSIM) chipset without additional network SIM cards or subscriber contracts, a lot more of the content we see online would be shot on mirrorless cameras.
When Samsung tried this with an APS-C mirrorless Galaxy with 4G SIM card slot it wasn't the answer. No normal consumer buys a second £35 per month 4G SIM card for an already very expensive £1k+ camera. For free or close to it, on a £35 contract you can get a very capable camera phone. The economics were all stacked against the Samsung Galaxy NX in 2013.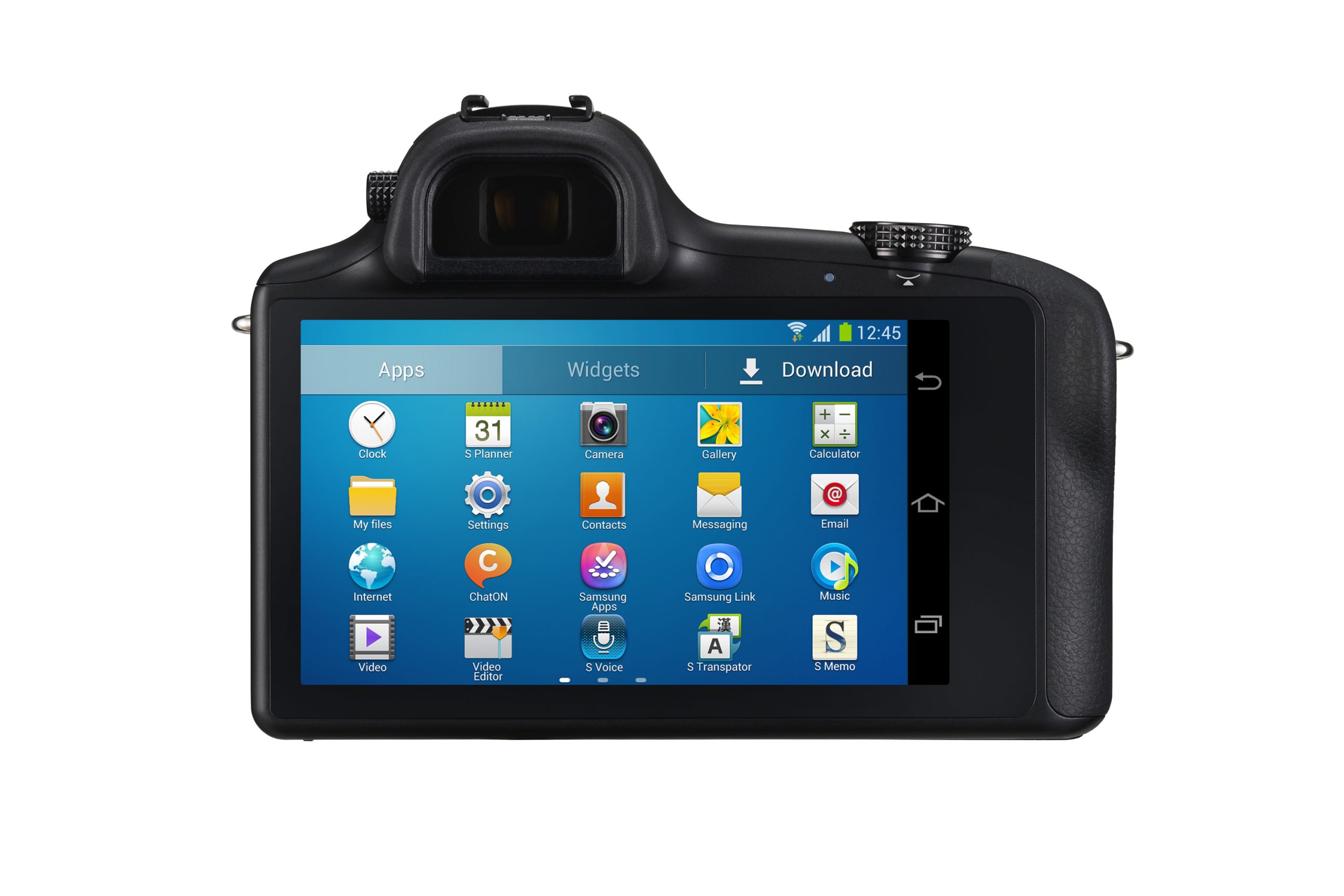 I don't pretend that eSIM functionality is a magic bullet. But if a mirrorless camera seamlessly adopted the connectivity offered by an existing phone contract, it's a big part of the puzzle solved. The additional puzzle is how you convince more casual consumers to carry a big heavy interchangeable lens camera with them to bars and restaurants for a few social snaps which could be more easily shot on a smartphone.
What progress did Olympus make towards this goal? How many times did Olympus management approach mobile networks for a solution? I don't know for sure, but I'd guess probably not often.
Instead the attention has been put into the wrong baskets. WIFI Pairing. Bluetooth. Poorly implemented phone apps.
So that's the consumer market gone.
What about the enthusiast and professional side of Olympus cameras?
Arguably if Olympus had been smaller and more focussed on their loyal enthusiasts from the start, the business would have been more sustainable in the long term. In being a large corporation at the beck and call of demanding shareholders, invested deeply in the consumer camera market aiming for volume, things do go very downhill eventually as disruptive technology comes along.
What hasn't helped is that Olympus didn't seem to have the ambition to step up from the Micro Four Thirds format to full frame. The superbly designed pro Olympus DSLRs (E-1 through to E-5) never enjoyed the sheer brute force investment in image sensors or lenses that Canon, Nikon and Sony put into their products. Even Sony when they bought Minolta and brought out some of the first modern full frame DSLRs like the A900 struggled at first but eventually prevailed. It seems to me Olympus didn't quite have the strength in depth or financial clout to do this.

The future under Japan Investment Partners
It seems to me like Olympus cameras are on route to a similar fate as Polaroid, Rollei and Sony Vaio.
A total brain drain of engineering expertise and the brands being licensed out to cheap generic products.
When the Panasonic GH6 comes out, I wonder if some of the Chinese lenses we see on Amazon will be Olympus Zuiko branded?
It's a big loss of reputation for the Micro Four Thirds ecosystem.
I'd be very surprised if JIP provides the necessary talent and investment to turn around a proud Japanese camera business in the face of smartphones and a hugely challenging market.
2020 looks set to be the worst year in history for the camera industry. I just hope the bad news stops, and stops now. Otherwise, the best staff at other camera companies might begin to feel nervous. There are at least 4000 employees at Pentax / Ricoh who will want assurances that the camera business is here to stay.
My sincerest wishes of good luck go out to all in the camera industry. With innovation, we can ride out the storm.