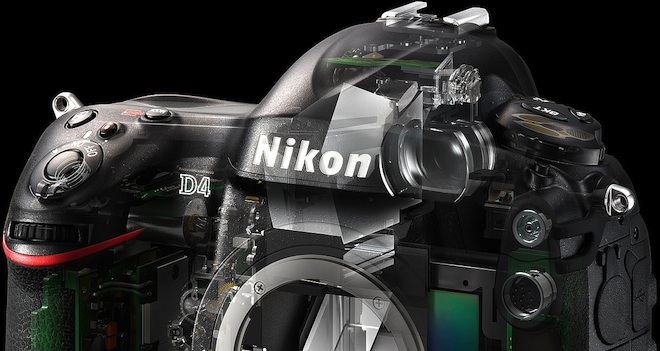 The Nikon D4 has the ability to monitor and control the camera via a web browser on a portable device like the iPad.
Nikon chose the HTTP protocol to do this, which is the same data protocol that websites use. With a WIFI or internet connection you can control the Nikon D4 through Safari on your iPad, iPhone or Mac, indeed any other personal computing device with a web browser.
Although it probably won't give you the frame rate, latency and picture quality to make critical judgements it is an interesting feature and something which could be built on in future. For controlling the camera remotely it is certainly interesting, say making exposure and setting adjustments from within a vehicle when the camera is attached to a crane or the top of a car.
It is more a time saving / convenience thing than a replacement for a field monitor, really.
There has been a limited amount of footage released onto the internet today from the Nikon D4. Nothing all that impressive and the samples videos are heavily compressed (bit silly!) but there are no signs of any aliasing or moire. To judge the camera properly we'll have to wait a big longer I think.
From Nikon, here are the main video features of the D4:
Full HD video recording – Users have the choice of various resolutions and frame rates, including 1080p 30/24fps and 60 fps at 720p. By utilizing the B-Frame data compression method, users can record H.264 / MPEG-4 AVC format video with unmatched integrity for up to 20 minutes per clip. This format also allows for more accurate video data to be transferred requiring less memory capacity. The sensor reads image data at astoundingly fast rates, which results in less instances of rolling shutter distortion.
Full manual control of exposure – Shutter speed, aperture and ISO can be changed while recording to adapt to lighting and alter depth of field for professional cinematic results that help realize a creative vision.
Uncompressed output: simultaneous Live View – By using the camera's HDMI port instead of the CF or XQD card, users can stream an uncompressed full HD signal directly out of the camera. This footage can be ported into an LCD display or appropriate external recording device or routed through a monitor and then to the recording device, eliminating the need for multiple connections.
Audio recording for professionals – The Nikon D4 features a stereo headphone jack for accurate monitoring of audio levels while recording. Output can be adjusted in up to 30 steps for precise audio adjustment. The D4 offers high-fidelity audio recording control with audio levels that can be set and monitored on the camera's LCD screen. The microphone connected via the stereo mic jack can also be adjusted with up to 20 steps of sensitivity for accurate sound reproduction.
Multi-area Mode Full HD Video: FX/DX, and 2.7x crop mode at 1080p video modes – Whether shooting for depth of field in FX format mode, or looking for the extra 1.5X telephoto benefits of DX mode, the high resolution sensor of the D4 allows videographers to retain full 1080P HD resolution no matter what mode they choose. With the 2.7x crop, users can experience ultra-telephoto benefits in full HD resolution all at 16:9 aspect ratio.
Simultaneous live view output without display / simultaneous monitor – Shooters have the option to send the display signal directly to an attached monitor via the HDMI port. This signal can be viewed on the camera's LCD screen and external monitor simultaneously. Additionally, the image data display can be cleared from the screen, to remove distracting data or when feeding a live signal.