Here's the new iPhone 5S's camera at a glance:
15% larger CMOS sensor
10fps burst mode at full resolution
720/120fps slow-mo video
28MP panorama
Auto image stabilisation picks sharpest shot out of 5
New F2.2 lens with 5 elements
TrueTone flash uses LED with variable kelvin temperature to match subject, gives better skin tones
The iPhone 5S is a somewhat modest upgrade in terms of the overall phone hardware, but the new 64bit processor packs a real punch and iOS7 is a revolution. Read on for more details and analysis.
The highlights of what's new on the hardware front:
First ever smart-phone with 64bit processor, the Apple A7
2x faster CPU than iPhone 5, 40x faster than original iPhone
5x faster graphics than iPhone 5, 56x faster than original iPhone
Dedicated co-processor for motion, the M7. Motion analytics able to determine if you are walking, driving, sitting still
Touch ID finger print scanner based touch security
New camera
The iPhone 5S follows on from a phone which was meant to be game changing but wasn't – the iPhone 5 debuted last year with very few changes to the OS or camera.
The new operating system iOS 7 looks like a welcome revolution of the now dated iOS software. It is able to run in 64bit mode on the new A7 processor.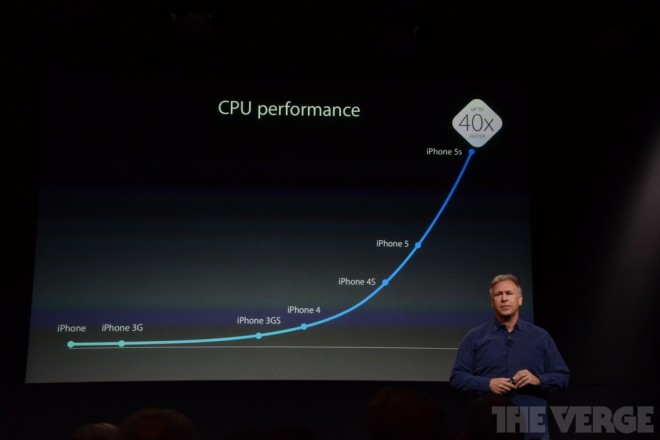 But aside from the very fast new A7 64bit CPU, Apple have once again failed to change enough on the hardware front.
There was no "and one more thing…" Apple did not announce any new revolutionary hardware at the event today. No Apple TV, no iWatch, no new iPad and no finalised details of the new Mac Pro, although the new dedicated motion coprocessor, the M7 looks certain to be destined for a wearable device like an iWatch at some point.
Several key specs of the iPhone 5S lag behind the competition –
1136 x 640 LCD screen (Galaxy S4 is OLED 1920×1080)
8MP camera (Nokia 1020 is 41MP and a larger sensor)
No 1080/60p or 24p. Video frame rate is the rather rubbish 30p
Very low resolution 1.2MP front facing camera
No mention of audio processing / output quality improvements for portable music playing
The new iPhone 5S camera is evolutionary but not outstanding in terms of the features, as they are pretty commonly offered elsewhere, but as a whole package it is excellent.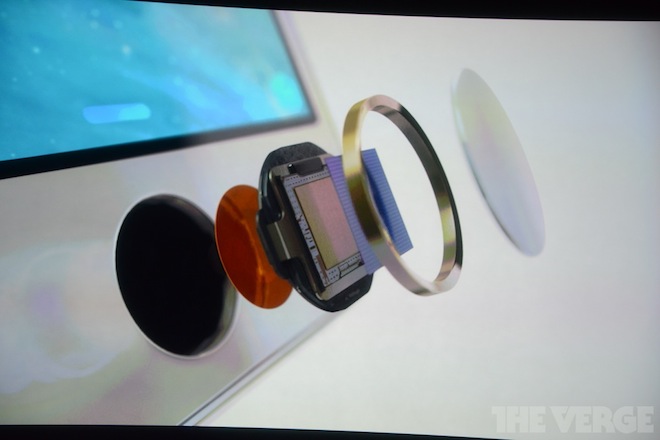 720p slow-mo at 120fps is welcome but there's no 4K video despite the faster processor and other companies offering 4K image processors for smartphones such as nVidia. 4K video was on recently announced large screen tablet/phones from Samsung and Acer. Sony is also expected to bring a 4K smart-phone to the market, with 20MP sensor.
Is it sensible to have 4K on a smartphone though? Not right now I'd say. Noisy 4K images with a soft smartphone lens are not a revolution, and you likely won't tell the difference between a good 1080p recording and a bad 4K recording on a new 4K TV, even a very large and expensive 84 incher.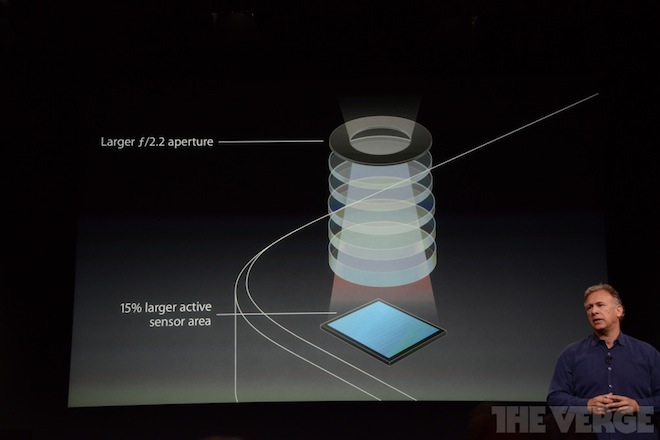 The iPhone 5S likely doesn't have the best stills quality… The The Nokia 1020 PureView likely takes that crown and gives you better dynamic range from a larger sensor and more detail at 41MP.
The new iSight camera on the 5S does have a 15% larger sensor than before and improved low light performance but the megapixel count remains at just 8MP.
Furthermore Apple are reusing the screen from the old phone. The Samsung Galaxy S4 with a spectacular full 1080p OLED display is a benchmark that remains unbeaten, though many will prefer the smaller physical size of the iPhone 5S when stowed away in a pocket, in use the larger Samsung display is very nice.
The design is somewhat recycled. The screen does not meet the edge of the chassis yet. The physical characteristics of the phone are little changed since the iPhone 4.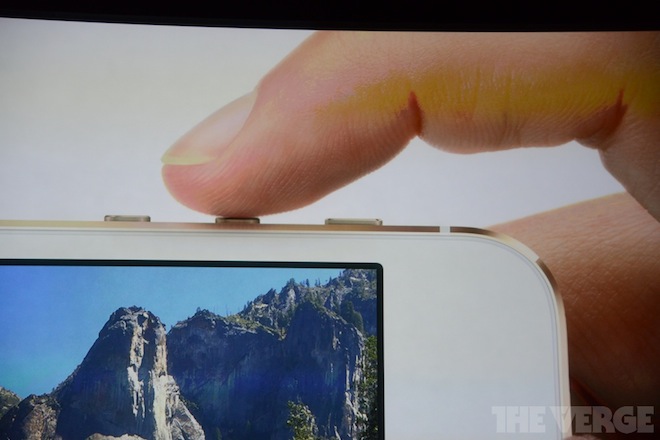 Touch ID is an innovation but fingerprint scanning the user every time the phone is unlocked may trouble those concerned by the NSA revelations about the tracking and surveillance of our data by government agencies.
All in all, although Apple have lost their killer punch in terms of exciting the baying hordes, at least they are sensible. Their engineers consider the user at every step. The user doesn't need 4K video. They don't want to have to fit a huge screen in skinny jeans. They want their phone to work fluidly and quickly, with an excellent OS and that is what Apple have focussed on.
It may be a bit boring, but it will likely be your next phone.