Apple have pulled one out of the bag here. A neural network powered image processor and dual-4K image sensors, on something that isn't a proper camera.
First of all, a word in the ear of the camera-makers. A quiet word. Why do you still need us to take the card out, put it in a computer, open software, re-touch and re-size with a mouse and keyboard, save to a hard drive and then upload the image to Facebook with a web browser? This isn't 2007.
And it's just Facebook. We're not preparing stuff for print.
Surely there must be a better way, a simpler and quicker way. Which isn't:
Download WiFi connect app to phone, turn on WiFi on the camera and watch the battery drain, disable WiFi on the phone, fiddle with pairing settings, see it not work the first 3 times, clicking connect and finally get a painfully slow transfer going from the camera to the phone, just before the app crashes and the battery dies.
There's a simpler and quicker way –
Press a button on camera. Boom.
If the Apple Watch can connect direct to LTE networks then so can cameras. Just have that capability, and an Instagram button on the touch screen. How hard is it?
I don't shoot video on a phone very much
I use my phone a lot for photos but far less for videos.
Video is a bit more effort and if you're going to make the effort, it pays to use a proper camera.
However photography is sometimes 5 seconds spent in the right place at the right time.
Which the humble smartphone is perfectly suited to.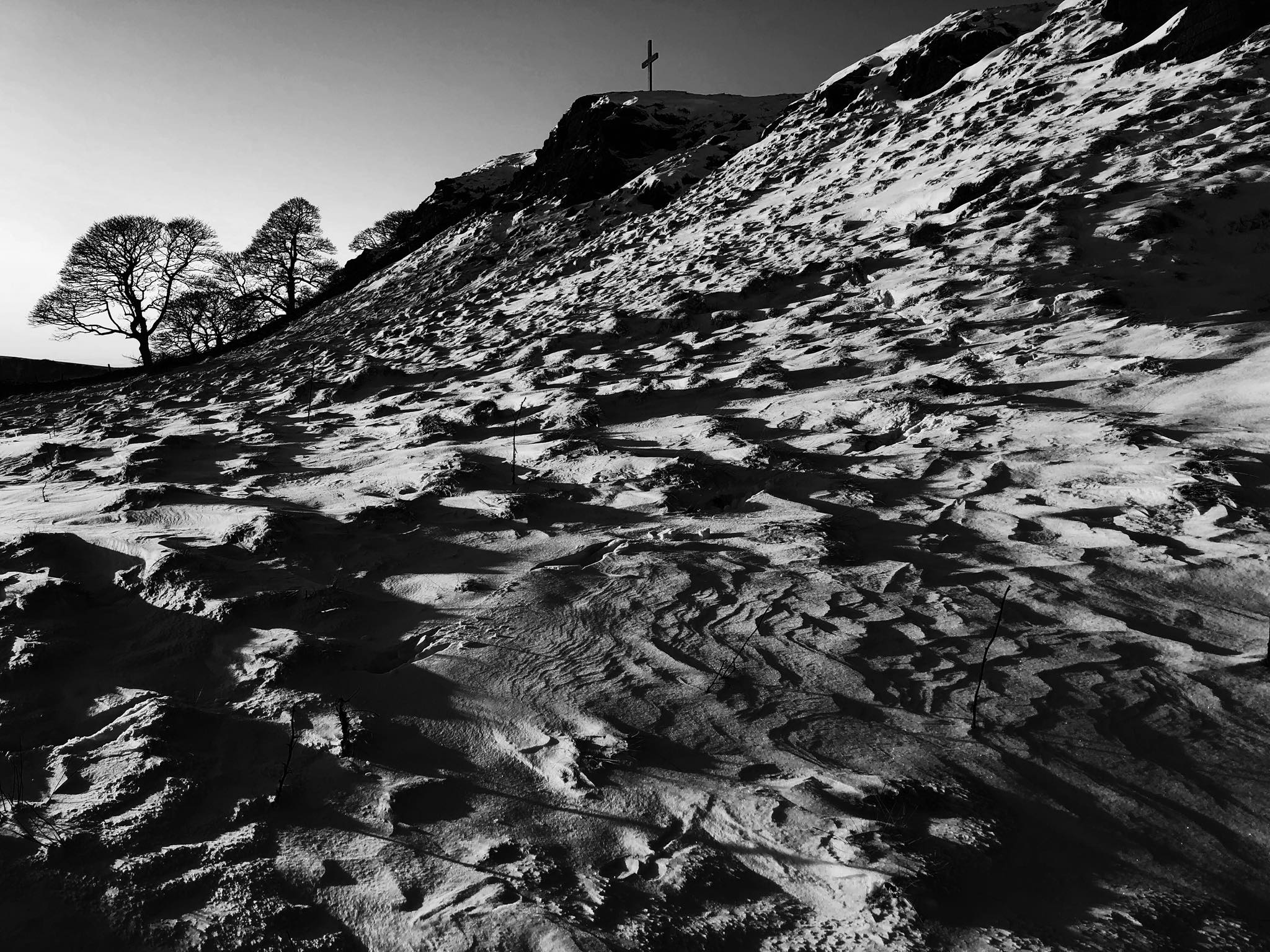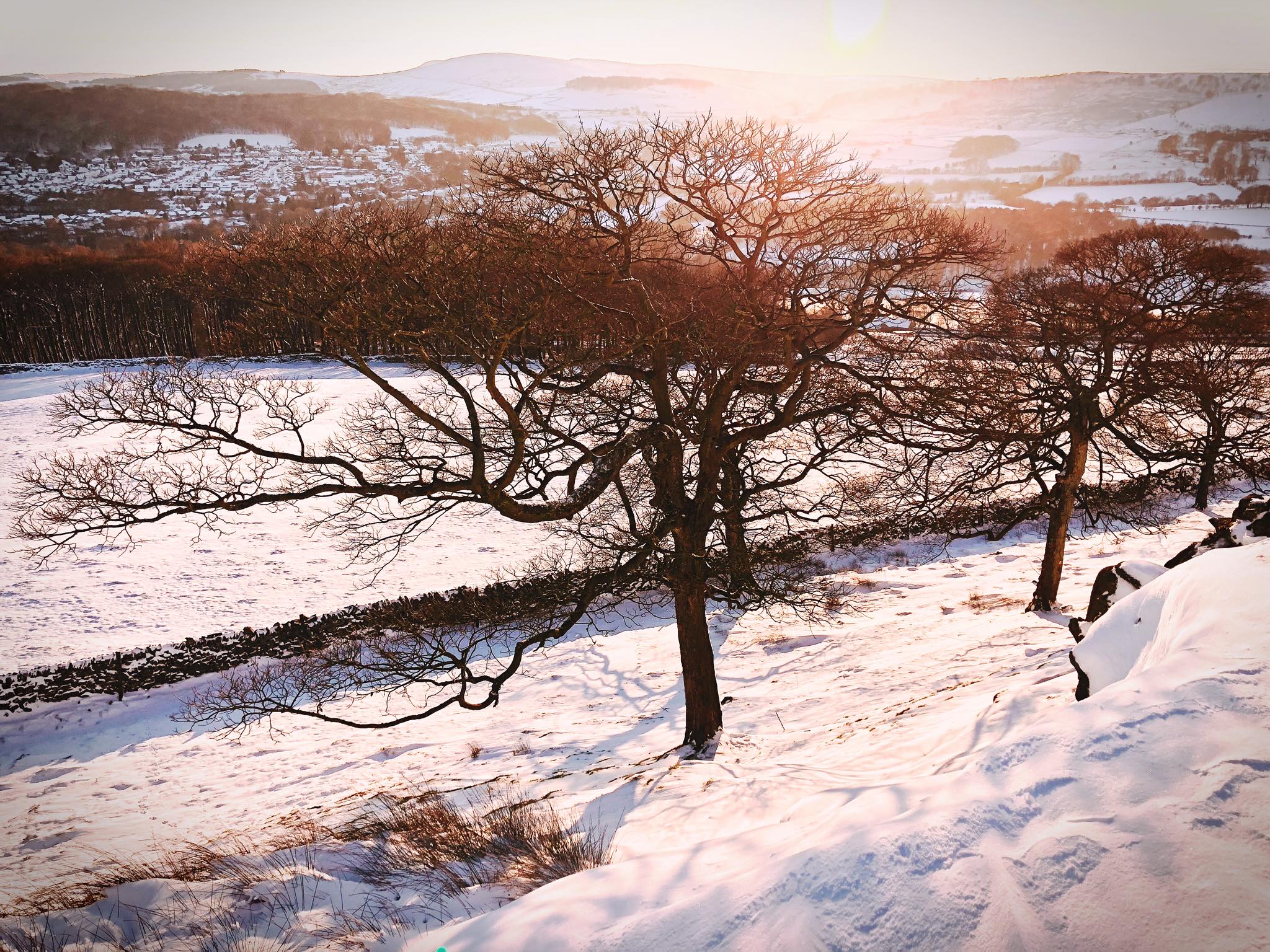 It can't compete for serious video with a Panasonic GH5 though can it?
Or can it?
Neural network processor
Apple have put a neural network inside the new iPhone X. It's job is not world domination, but to help process the massive stream of images coming from dual camera sensors. The same powerful Sony sensor sits behind both lenses, both with optical image stabilisation and both able to shoot 4K 60p – beating Samsung to the punch on that one.
Where smartphones are overtaking DSLRs is with processing power and software. These are already giving bigger leaps than the hardware alone.
You have desktop workstation quality colour grading apps on a phone now. You have laptop-strength CPUs and GPUs in the palm of your hand and OLED touch-screens.
And raw photos on an iPhone, at last…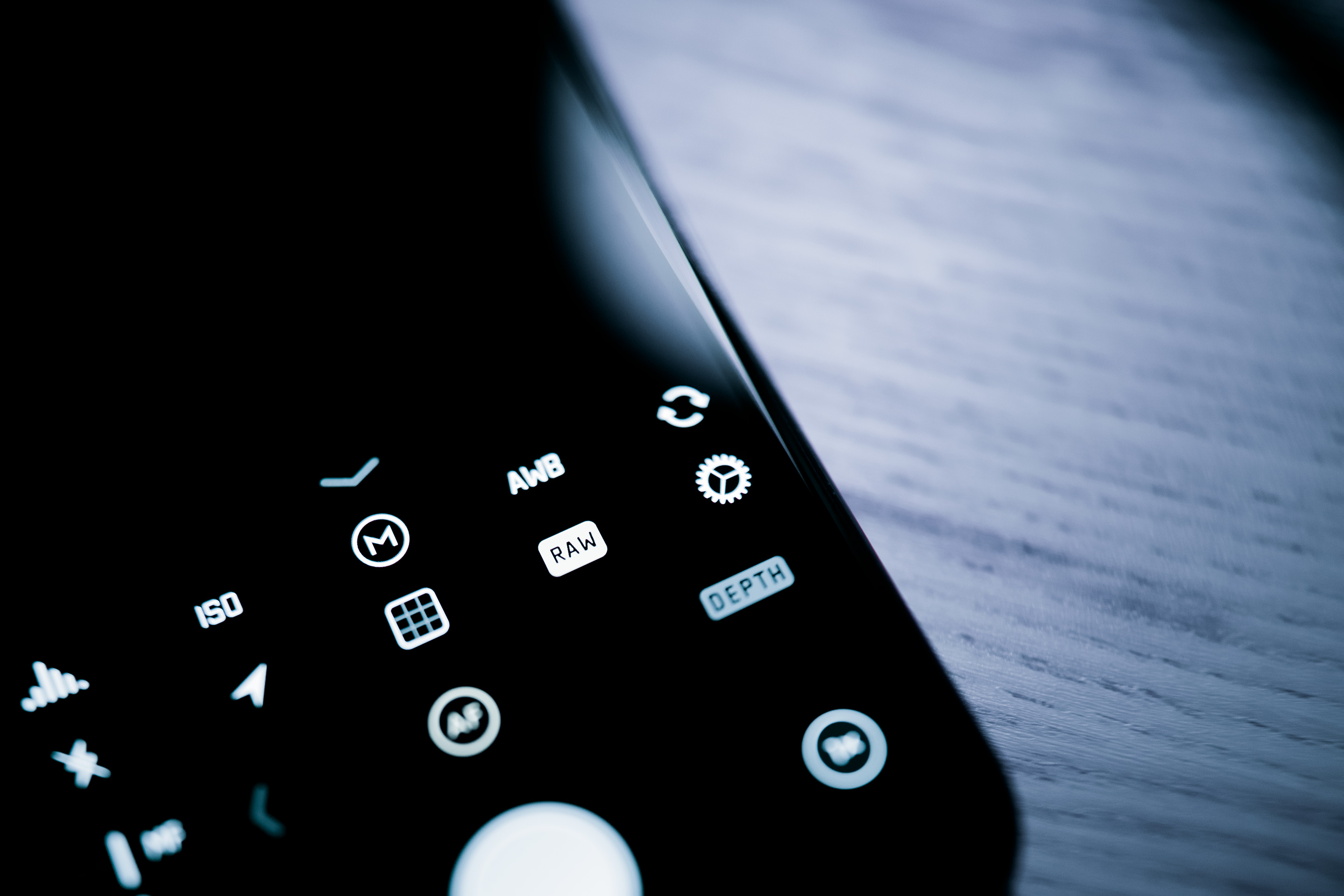 I've been using the built-in Apple camera app to shoot video and an app called Halide to shoot raw photos. There is no raw option in the Apple camera app, so you have to use a different app entirely. I think this is Apple's way of giving back to the profits of indie developers 😉
In terms of video I used the Apple camera app to shoot the above 4K 60p example shots for YouTube, which were recorded in H.265. Filmic Pro does work on the iPhone X in 4K 60p mode, at higher bitrates. More on that in a moment.
Let's put the new phone under the magnifying glass and really get into the nitty gritty of video…
Here are the numbers, sir…
Apple have finally included a 4K 24p option (not just 30p) and we can now shoot 4K 60p in H.265, like the Panasonic GH5 but on a telephone.
The iPhone X doesn't have a high bitrate ALL-I codec but it does give you a choice between H.265 (HEVC) and H.264 at similarly low bitrates. H.265 is the one to choose. The higher efficiency codec gives twice the compression quality of H.264 at the same bitrate, or half the file size.
The iPhone X menus give an estimate on file sizes depending on your settings. 4K 24p in H.264 is 270MB per minute. The same in H.265 mode drops file sizes to just 135MB per minute with no loss of image quality. The 4K 60p is 400MB per minute, and is available in H.265 flavour only.
We also have very nice 1080/240fps for slow-mo, again only in H.265. In H.264 you have to go down to either 1080/120fps or 720/240fps.
4K/60p is recorded at a variable bitrate of around 55Mbit which compares in quality to H.264 110Mbit – pretty standard like a Sony A7S II, although not as high as the bitrates you get on the GH5 or hacked Samsung NX1.
4K/24p drops the bitrate to around 24Mbit in H.265, but the high compression generally holds up as well as the 4K/60p does. The lower frame rate does not demand as much data 4K 60p, which is why the bitrate is lower and resulting file sizes less than half.
It's good to see the filmic 24fps frame rate in the default camera app, although you can of course use Filmic Pro. This works flawlessly already with the iPhone X. With this you get a higher maximum bitrate for 4K 24p and 60p. We're talking 4K 24p in H.264 at 120Mbit (Filmic Extreme mode) and 4K 60p H.265 at 100Mbit (200Mbit equiv.)
This is extremely impressive for a phone, with the higher bitrates helping to bring out a finer film-like noise grain and texture.
All files are 8bit 4:2:0. Although other phones like the LG V30 promise a '10bit sensor', my experience shows this is merely a marketing ploy, and the much touted LOG mode on that phone is rubbish. (Review coming soon). We'll have to wait a bit longer for meaningful 10bit 4K from a smartphones, I think!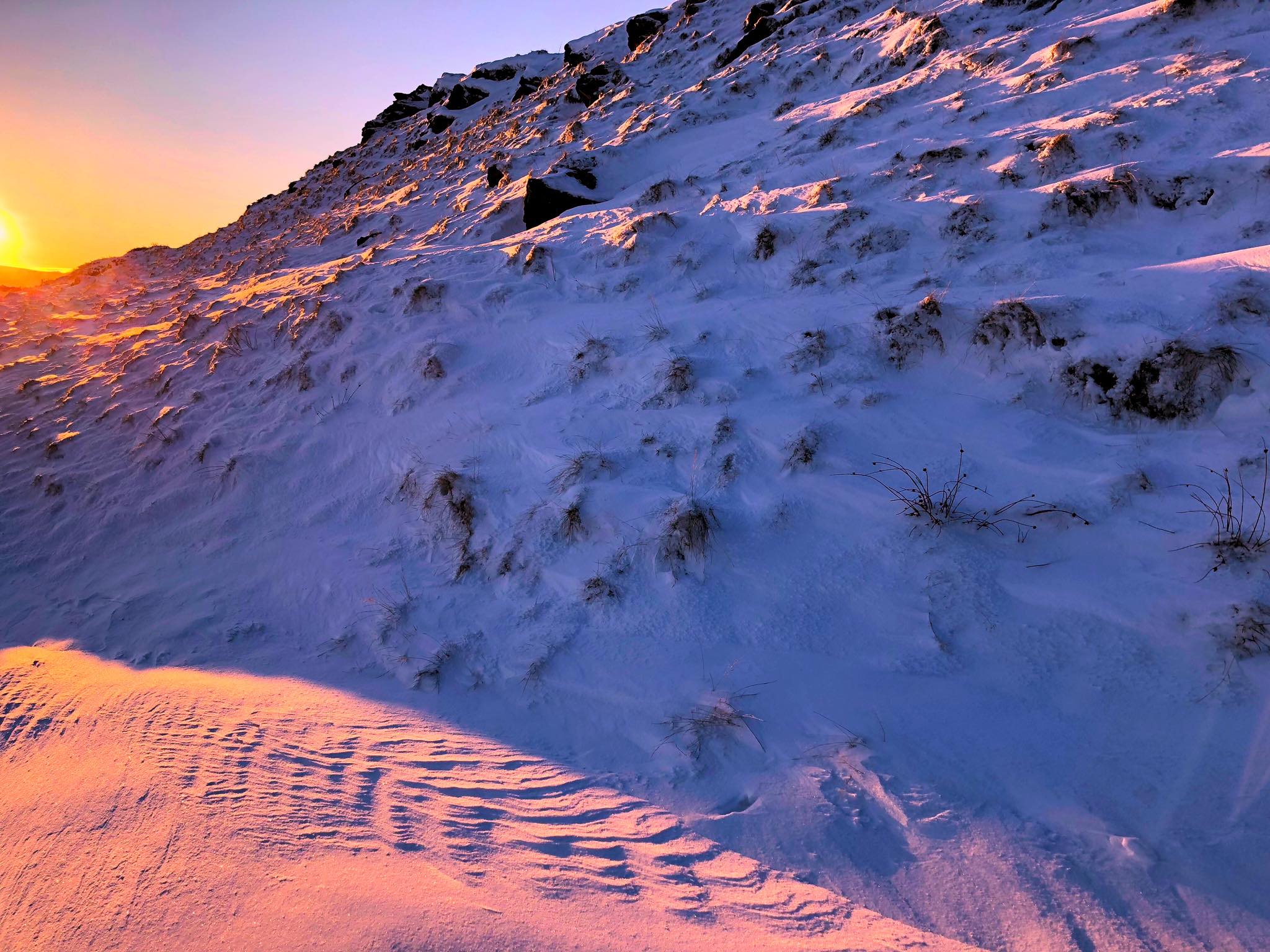 Above: Photos shot using the new High Efficiency Image Codec (HEIC) have good dynamic range, but look a bit compressed when heavily graded compared to when shooting raw DNG.
Along with RAW photography support and 4K 60p, is it enough to tempt Samsung S8+ and Google Pixel photographers back to the iPhone? I am one of these people. The answer is yes.
I've been using the Samsung S8+ this year.
After the iPhone 6 I think aspects of Apple's design coasted, plateaued, bored me quite frankly… The iPhone X is the biggest change in a decade to the iPhone and it's a much needed shake-up.
The new OLED screen feels more natural in terms of colour vs the Samsung S8+, which looks either gloriously technicolor over the top or too muted, depending on the settings. The S8 doesn't quite offer a balanced colour setting. It's a pleasure to use with the curved edges, but the iPhone X screen feels more refined to look at.
The iPhone X appears to use a combination of EIS and OIS for stabilisation on both lenses. The EIS (electronic image stabilisation) does introduce a noticeable crop in the Apple camera app, when you select video mode vs photo mode. Filmic Pro allows you to turn off the stabilisation and the crop disappears. Unfortunately so does your stabilisation in its entirety including OIS. The good news is, stabilisation is very-very effective, particularly in 1080p and on the telephoto lens where it's most needed. It looks like 5 axis, it's that good.
The only thing that really holds back hand-held video on the iPhone X is the warping distortion sometimes evident from the stabilisation system, especially in the corners of the frame at 4K resolution.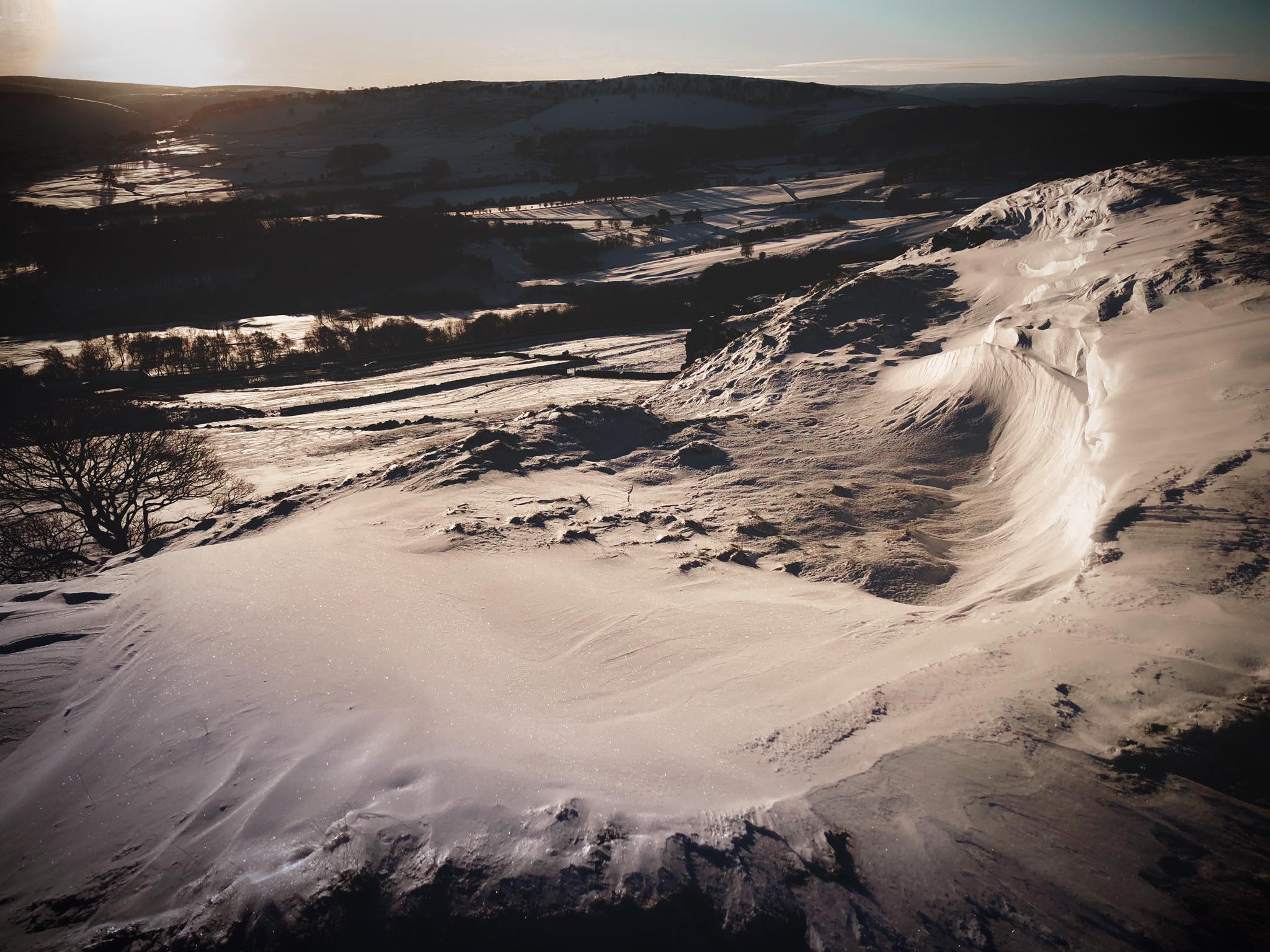 Switching between the wide and telephoto lenses in the Apple app can be done on a tap of the 1x/2x button, but in Filmic Pro you have to swipe a rocker-zoom style control. That uses a combination of the optical telephoto lens and digital zoom. It helpfully turns yellow or red when quality starts to drop. I'd prefer to have a snap zoom button as well to engage the telephoto lens with no digital crop.
Conclusion
The iPhone X is so well sorted out of the box, I don't miss the extra customisability of an Android phone. Now I don't miss the OLED screen and cutting-edge camera specs either.
Apple have found their mojo again.
Great codec, especially with Filmic Pro. Lovely dynamic range, especially given the small sensor. Fantastic resolution and the option for 4K 60p. It would be nice, by the way, to have a shortcut to the camera settings in the camera-app itself, Mr Apple…. Switching between 4K and 1080p, or different frame rates, is a fiddly pain!
Pros
Very good stabilisation on both lenses, especially the telephoto
High dynamic range video with barely any artefacts
4K 60p as well as 4k 24p, H.265
Option for much higher bitrates in Filmic Pro
Superb build quality and weather sealing
Large OLED screen with minimal bezel
Slick and refined camera app and OS
Built-in 256GB storage is a must-get for the £150 extra
Very good slow-mo modes up to 1080/240p
Better app ecosystem than Android and better developers
Ample accessories including Moondog anamorphic lens adapter
Polished to nth degree!
Cons
Apple camera app options lack shortcut in app itself
No options to turn down noise reduction or sharpening
No LOG mode in default camera app (paid extra in Filmic Pro)
Expensive (but not compared to a high-end mirrorless camera)
Portrait mode shallow DOF works in real-time on screen, so why not in video mode?
Choppy Live-view refresh rate in low light for photos (why not use the video feed for live-view instead which is super smooth)?
Some stabilisation warping