Recently a lot of the action has been in the high-end camera market, with only Fuji, Panasonic and Sigma remembering to think about the rest of us interested in enthusiast tools with cinematic high quality video recording! Now Panasonic has gone a step further from the S1, with full frame 10bit and even anamorphic at very accessible prices with the S5, in a much more compact body with fully articulated screen. I have been testing the Panasonic S5 for the past week and a full review is coming later, but first, here is my hands on with the small full frame Panasonic 'Pocket Cinema Camera'!
This camera is much more affordable than the Canon EOS R5, Sony A7S III or Blackmagic Pocket 6K, yet actually offers features not found in the higher-end cameras like an anamorphic mode and oversampled 4K HQ 10bit mode that isn't capped with some sort of recovery timer if it overheats!! Yes the S5 actually works as advertised! It can go the full 30 minutes in 6K oversampled 4K 10bit every time and start recording again immediately after unless dangerous temperatures are detected. Photo shooting and menu operation does not count against your use of the highest quality video modes. In the 4K 8bit modes you can go beyond 30 minutes for longer continuous recordings with smaller file sizes, for event shooting and long interviews.
In terms of features, Panasonic did not cripple anything. It is packed.
Key features for video enthusiasts and filmmakers:
4K 10bit full frame recording
Dual Native ISO sensor
4K 60p – also in 10bit (Super 35mm mode)
14 stop dynamic range with full V-LOG / V-Gamut out of the box
New compact body, similar in size to a Sony A7 III
Anamorphic mode, with live anamorphic desqueeze display
Internal LUT support and monitoring, V-LOG View Assist
Full waveform monitor, and manual focus peaking
Full 5 axis IBIS (6.5 stops)
New, ground-up rewrite of the AF system, which runs at 480fps in stills mode
New AI and object recognition algorithms in the new autofocus system
Hybrid LOG Gamma with View Assist
180fps slow-mo mode (1080p)
2.36m dot OLED viewfinder
3.2″ high resolution 1.84 million dot free-angle LCD screen similar to GH5 and A7S III
$1999 / £1799 retail price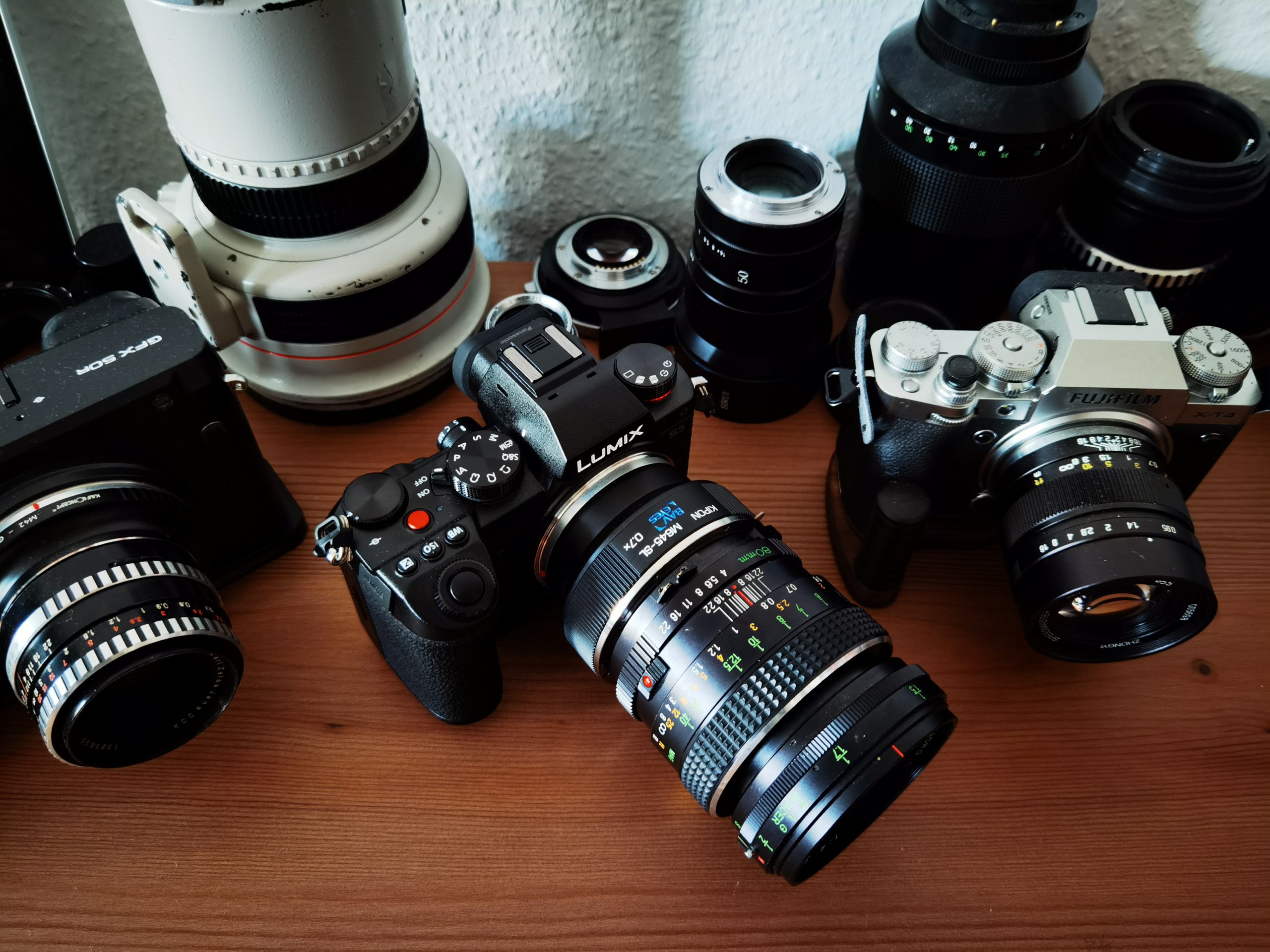 There are ergonomic improvements too.
The full articulated screen, a slow & quick mode for easy access on the mode dial next to the main movie mode and stills mode, a joystick for focus point selection and menu navigation. Plenty of dials including the full rear d-pad and jog dial experience. It does not lack physical controls despite the smaller body compared to the S1 and S1H.
I find the EVF to be as crisp as the S1 but smaller. I does feel higher resolution and better to focus through than the EVF on the A7 III.
Generally the controls and ergonomics are straight forward and logical. The same responsive well laid out menus as the S1H and GH5. Of similar cameras from other manufacturers, I'd say it feels closest to the X-T4 in regard to the handling. Certainly more responsive than the Sony A7 series.
I feel that the colour science and skin tones is another area where it's superior to the Sony A7 III.
If you just want straight out of the box perfect colour the S5 is a great place to start without having to mess with complex settings or LUTs.
Surpassing the image quality of the Sony A7 III and A7R IV in video mode
As well as similar ergonomically, the S5 is about the same size and weight (minus lens) as the GH5 and Sony A7 III.
It is practically a full frame GH5. Unlike the Sony cameras in the region of $1999 like the A7 III or even $3000 (A7R IV) the S5 offers 10bit recording, 4K/60p and anamorphic shooting with live desqueeze and in-camera LUT monitoring, even a waveform monitor for good measure.
I do miss the curved body look of the GH5, and it would have been nice to see continuity with that sleek appeal crossing over to the S5 so that it LOOKS like a full frame GH5 as well as performs like one! It is more angular and less sleek looking however the S5 is generous where it matters – the video features.
In fact they have thrown the kitchen sink at it! Even the anamorphic mode of the higher-end S1 is present, so is 4K/60p in Super 35mm crop mode and basically all of the GH5's video features and 10bit codec, along with the latest autofocus algorithms re-written from the ground-up.
The Panasonic S5 takes on board some of the feedback received from S1 and S1R users – that these bodies were rather on the large and chunky side for a mirrorless camera. The S5 is a direct rival to the A7 III in terms of size, handling and pricing – yet out-performs it in many areas especially for video and the quality of the codec and LOG modes.
My tests (to be published soon) show far less banding in the S5's V-LOG material compared to S-LOG 3 on the 8bit Sony A7 III… And yet Panasonic is not asking any more money for it. Sony, to get the better codec is asking over $3000!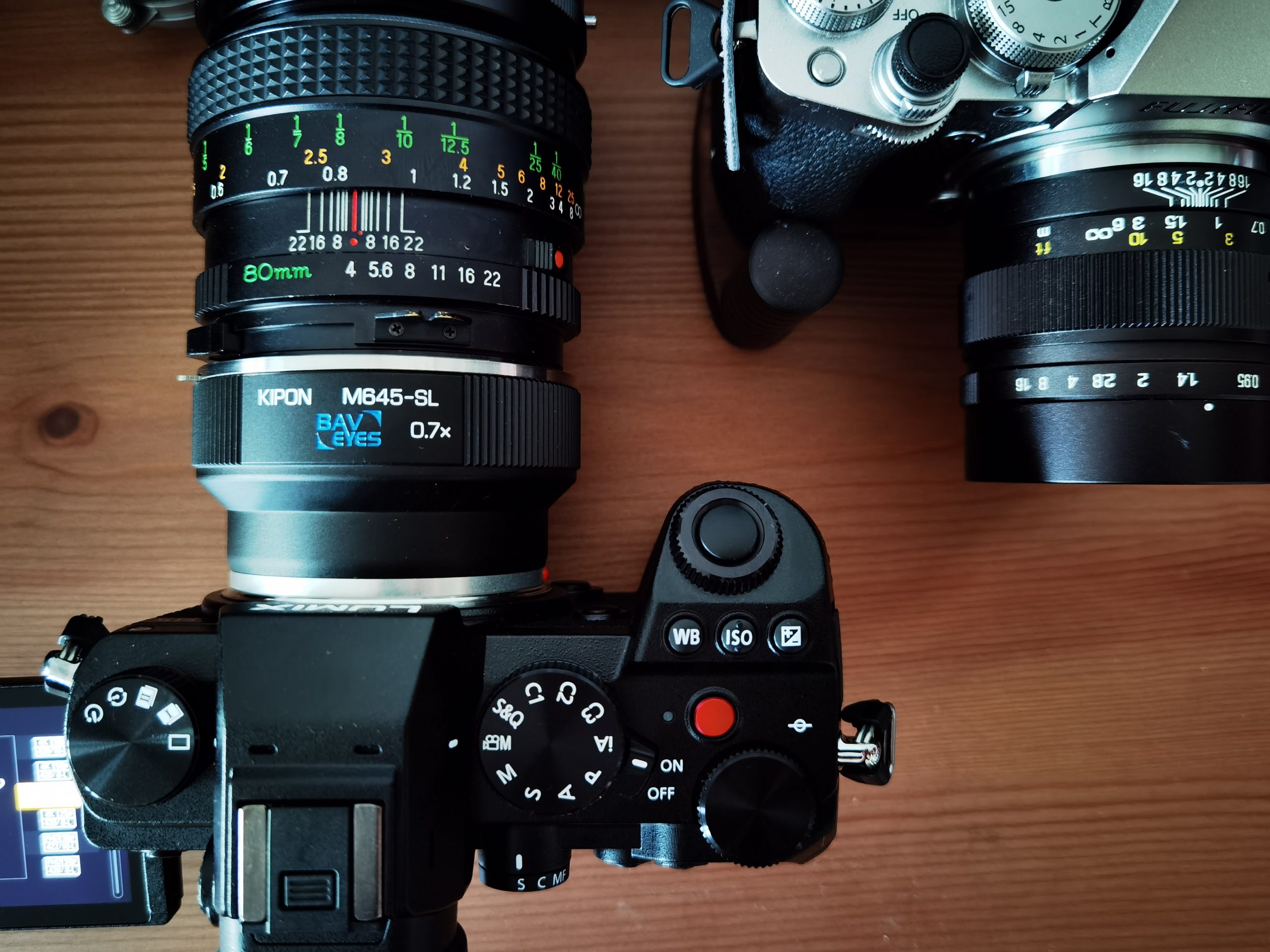 AI autofocus improvements – but phase-detect would have been useful for videographers
The new AI autofocus in the Panasonic S5 works very well in stills mode. DFD is able to analyse image data at an astonishing 480 frames per second. At this frame rate, the distance the subject has moved from frame to frame is extremely small, allowing the system to move quickly behind the scene to make minor AF adjustments you don't see.
Panasonic's engineers tell me that with a standard contrast detect AF system without the advanced DFD or AI algorithms, you get visible hunting or pulsing where the camera racks focus significantly back and forth past the subject, but at 480fps this doesn't happen.
So I rate the S5 as a big improvement for photography.
However in video mode due to the cinema frame rate of 24fps, obviously it isn't possible to analyse image data at a frame rate of 480fps.
The camera can only adjust autofocus in 1/24th of a second intervals (or 1/60th in 4k 60p), so if a subject is moving at high speeds, it may move past the focus adjustments the camera is making on the fly.  My feedback to Panasonic is that we need phase-detect AF on the video side in future cameras, especially for this higher AF compatibility with lens adapters. Using Canon or Sigma EF lenses on L-Mount helps when pros change to a new system, otherwise it is a daunting task especially for those with large lens collections – and the required investment in new native lenses cannot be done all at once, usually.
A gradual adoption the L-mount system is needed and that means phase-detect AF and fast legacy AF performance with Canon EF lenses. So the S5 does lose some marks from me on this point from a video perspective.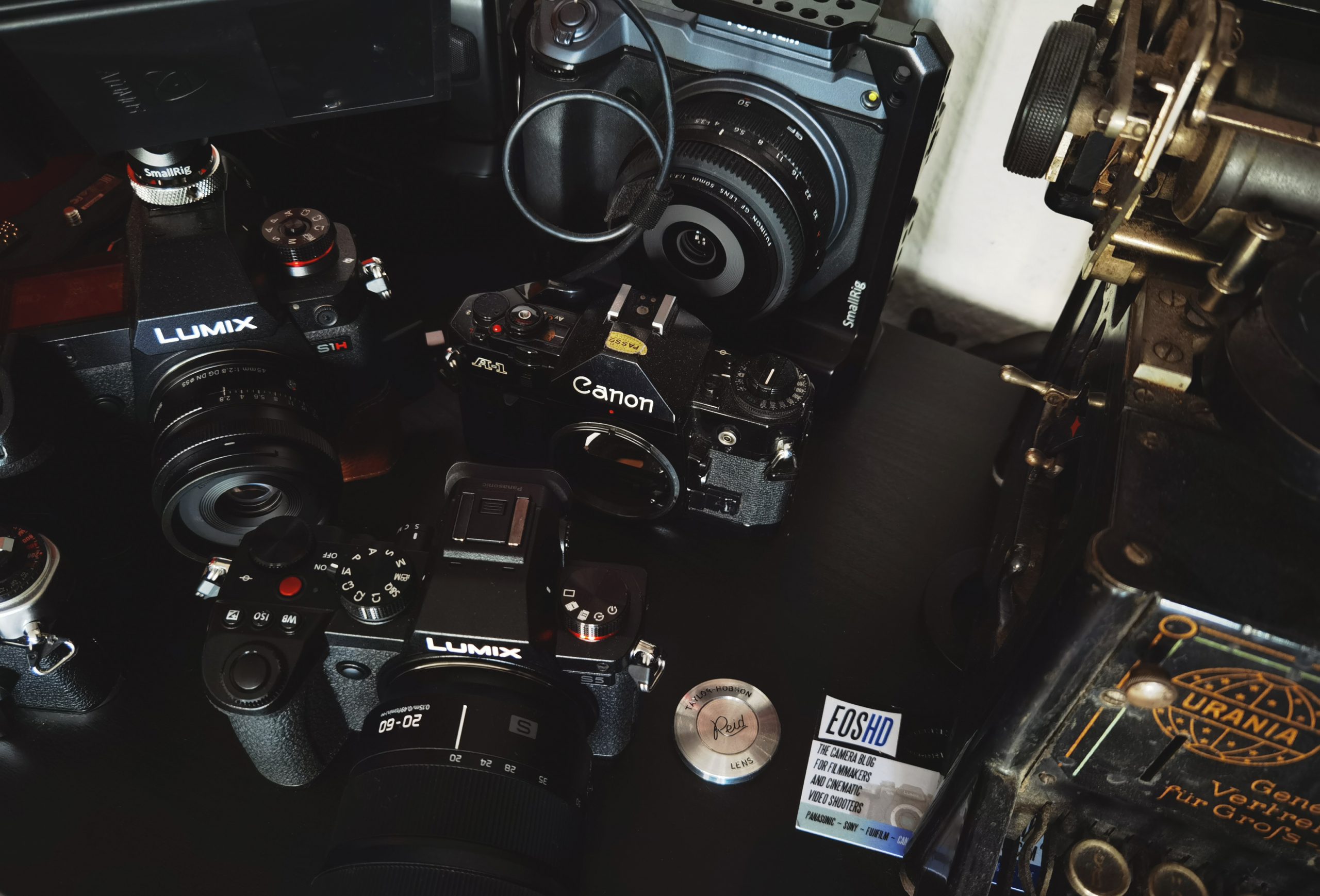 Hands-on
I am still shooting with the S5 and trying to cobble some footage together from a covid stricken world where everything interesting is cancelled! So please stay tuned for this footage later and a more in-depth comparison of image quality in video mode between the Sony A7R IV, A7 III, A9 in 8bit and Panasonic S5 in 10bit.
The battery is an area Panasonic definitely did not cut back on with the smaller body. It is enormous, a 7.2V 2200 milli-Amp hour battery pack (BLK22). We don't have a full sized HDMI port though, but since the internal recording and monitoring is so good it's unlikely you'll want to use an Atomos Ninja V anyway. Loading a LUT in-camera, waveform, peaking, 10bit, it's all inside the camera and on that cute EVF! Compared to the Blackmagic Pocket Cinema Camera the S5 has endless advantages – a full frame sensor, a more adaptable mount than the 6K Pocket Camera, a built in EVF so you can see the image outdoors, a brighter and fully articulated YouTuber friendly back screen, 5 axis IBIS for handheld work and the ability to charge the camera via USB C.
The mic jack is positioned not to block the articulation of the screen when you point it forwards. However the headphone jack does get in the way of it articulating fully. Ideally this port should be level with the mic one high up out of the way!
On the right we have dual SD card slots, with the main one being UHS-II speed.
Do you spot the cynical market segmentation or crippling yet compared to higher-end Panasonic S series cameras? No, me neither!!
Whereas Sony held back from 10bit on the A7 III and Canon did 'who knows what they were thinking' with overheating timers, even on a $4000 camera, the S5 is mercifully free of stupidity!

First impressions
By taking on the Sony A7 III with a 10bit 'full frame GH5' at the same time as making evolutionary improvements over the S1, all without the price ever going above $1999 strikes me as an impressive achievement. It's a really nice enthusiast camera and accessible to those thinking of stepping up to full frame from something like a Fujifilm X-T4, Sony A6600 or a Canon EOS R (alas the EOS R isn't full frame in 4K!)
Like the Blackmagic Pocket Cinema Cameras the autofocus doesn't compare to Sony or Canon's high-end full frame cameras, but as a stills camera I actually had little complaints. Also you can easily enable the excellent AF system in live-view video mode to quickly set up a shot before locking it and using manual focus with peaking during the shot itself for more control than autofocus gives you. I do think phase-detect is something for Panasonic to further look into in the future though, unless they can find a way to bring AI and DFD autofocus to Cinema 4K mode at 24p!
But most of all, where I feel the S5 comes up trumps is the advantages it offers over direct competitors for cinema, without a big price bump and in most cases it is even more affordable. If you take a look at the advantages below they are significant and not a short list either!
Compared to
Advantages over Blackmagic Pocket Cinema Camera 6K
Much larger full frame sensor
Lower price
More adaptable mirrorless mount compared to EF
5 axis IBIS
Built in EVF and much brighter screen, fully articulated
Similarly cinematic and professional codec (10bit, 14 stop dynamic range image codec and LOG recording)
Superior AF performance during live-view
Bonus full frame stills camera thrown in for good measure with 96 megapixel multi-shot mode
Advantages over Sony A7 III
10bit codec
Dual Native ISO
More modern sensor
Anamorphic mode
Crisper image feed in EVF
Better colour science
Better menus
Capable of 10bit 4K 60p mode (In S35)
Waveform and more features in general for video users
Advantages over Canon EOS R6
Actually works
Reliable 6K oversampled 4K
Dual Native ISO
Anamorphic mode
Significantly lower price
Sigma L-mount lenses (like new 85mm F1.4) are more affordable and very high quality, compared to Canon Uber-expensive range of fast RF prime lenses