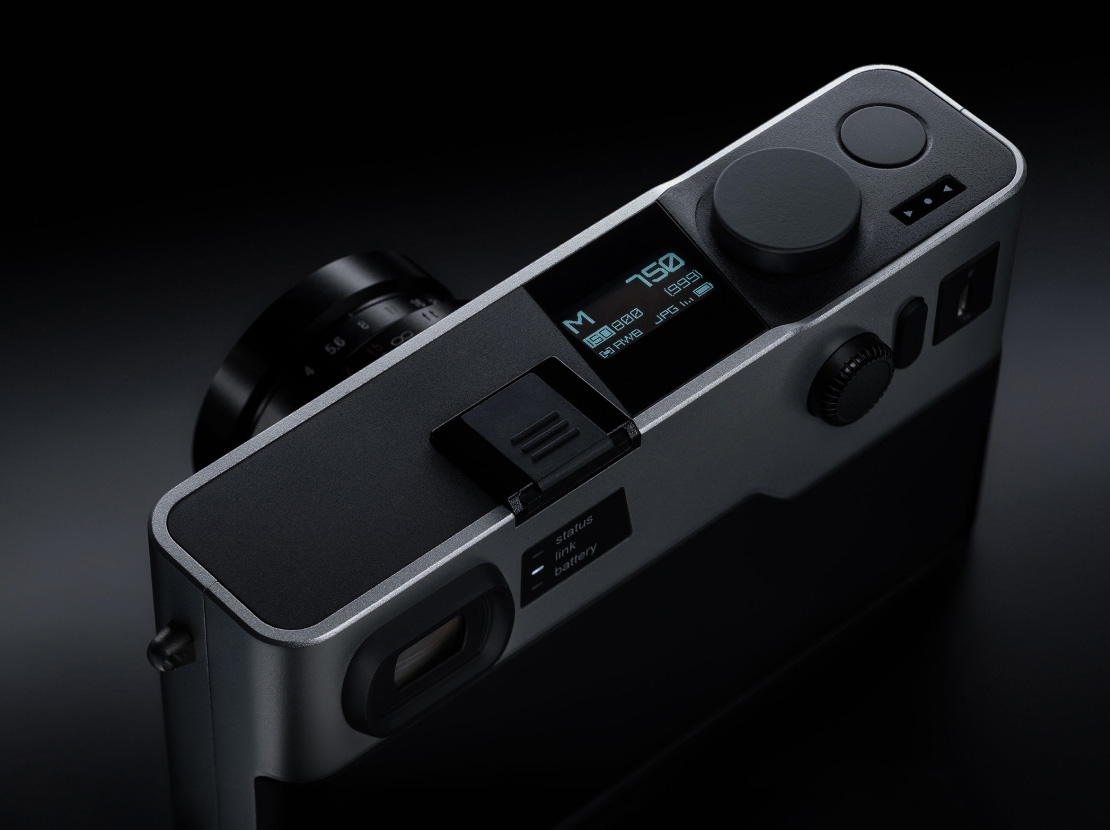 This new French camera has a few very noteworthy ideas behind it.
First of all, it does away with a mechanical shutter to bring the cost down and instead has a global shutter CMOS sensor. Global shutter of course avoids the kind of distortion and banding you get from a rolling shutter. It has the advantage of being completely silent compared to an electronic shutter.
CMOS sensor with large 5.5um pixels
No low-pass filter
Native ISO 200 sensor (don't expect it to be a low-light king)
12-bits sampling rate and high dynamic range (60-90dB)
Global electronic shutter
Extended ISO range from 100 to 6400 ISO
IR filter and overall sub 1.0mm sensor glass thickness, for better vintage lens performance
The official website currently does not state the sensor size. I expect 1.5x crop.
Rather than a cramped LCD on the back of the camera, you shoot away like a film camera or Leica M6 without constantly peeking at the images. Now the innovative part is that as you are shooting, the camera is transmitting each shot one by one to the smartphone in your pocket. So they're instantly available for social media use. There are no fiddly Wifi menus to deal with or playback mode where you have to select each image to send to the phone.
I would like to learn more about how this works – does it send RAW DNG as well? Or just JPEG? How long does it take to send each file? If you're shooting a lot of frames in quick succession, how large is the internal buffer? Does the camera have a large internal memory for pulling off the shots to a computer via USB, rather than having to send each shot from the smartphone to a computer?
I do love the concept, it's quite unique.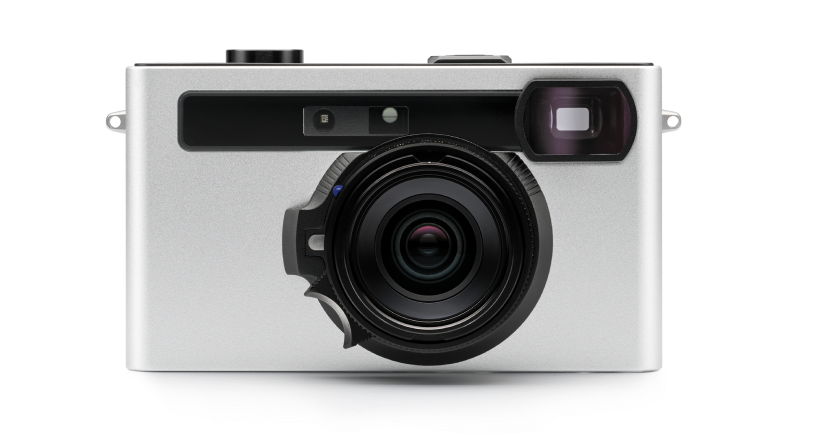 The top-LCD acts a settings display in absence of the rear LCD, which is fine by me. Deeper-menu settings are controlled via the smartphone app. Basic shooting settings are controlled on the camera itself physical dials. It remains to be seen how well that is implemented, it looks a little TOO simplistic to me!
Underneath the hood are:
2x ARM processors with integrated FPGA accelerator
Wi-Fi 802.11 b/g/n connectivity, Bluetooth LE 4.2 (upgradeable to 5.0)
8Go or 32Go internal storage
Bluetooth Low Energy allows the camera to stay connected with a smartphone, without draining the battery – and reduces the need to keep pairing it up over WiFi. Like a Bluetooth pair of headphones, I expect it to be as simple as turning the camera on, and having it connect to the phone automatically without you even having to open an app. Perhaps there will be more to it than that, but if you can keep the phone on standby in your pocket and have it receive data automatically from the camera, it's a big step forward to reclaiming some of the market gobbled up by smartphone cameras. There are a lot of Instagram users out there who want to upgrade, and this might be the camera for them.
That said…
Little is currently known about the company is behind this camera, or when it will be available. Pricing is TBC. There's not a lot of information on the Pixii website here.
The company was created by David Barth and a team of specialists in optics, micro-mechanics and electronics. David brings 20 years of experience in the Linux and embedded software industry.

Our offices are based in France, located in the former design house of a watchmaker where the first electronic watch was invented in the late 60s.
Let's hope this camera turns out well, as I love the idea of a "smart and affordable Leica M" for stills.