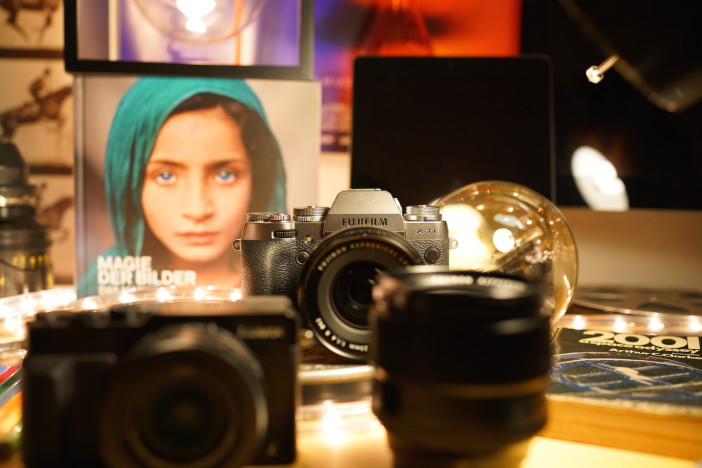 I am having a huge sale of nearly all my gear. I have too much and it is time to reshuffle the deck!
I have added more kit to the sale including the Panasonic LX100, Fuji X-T1 Chrome, Sigma 20mm F1.8 and more.
I am selling a lot of used kit and some studio hardware. The cameras and lenses are fixed price and total bargains. If interested please email me at andrew@eoshd.com
I have put down what they cost new. I would prefer shipping in Germany, UK or rest of Europe due to the high value of the items. All items located in Berlin, Germany. They are all delivered VAT free within Europe and the UK. Shipping cost is on top as it does vary depending on where you live. Will keep this as low as possible (between 10-20 euros depending on the size and value of the item). Shipping is tracked.
Items are selling fast so email me to see if what you'd like is still available!
All photos show actual item for sale and reflect true condition.
Canon 1D C (Body only)
List price £9995
My sale price was £4250, now £3790 + postage!!
Due to having the A7S II now I am reluctantly parting ways with my 1D C.
It is in superb condition as you can see in the photos above.
500Mbit/s 4K codec
Native EF mount. No adapter hassle or wobbliness
1D X class autofocus
Weather sealed… in fact bomb proof housing!
Canon LOG, view assist and incredible colour
Minimal shutter count of course, as used mainly for video
Fuji X-T1 Chrome Edition and the high end lenses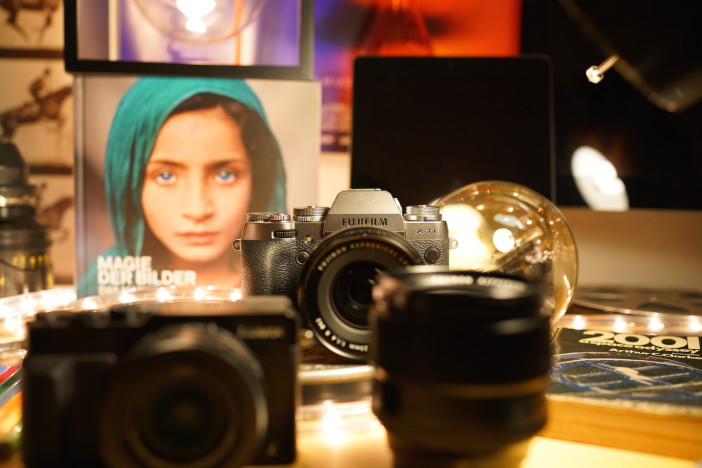 Includes:
Fujifilm X-T1 Chrome Edition body (cost me new 1500 euro)
Fujifilm 56mm F1.2 (cost 1000 euro)
Fujifilm 35mm F1.4 (cost 500 euro)
Fujifilm 23mm F1.4 (cost 800 euro)
Selling whole kit for: £1990 / €2750 euro
Prestine 'as new' condition with not a single mark on the body or any of the lenses. This is the chrome plated limited edition, in my opinion the most beautiful stills camera around today with the best EVF by a mile.
Panasonic LX100
SOLD!
Cost new 800 euros
Selling for £340 / €480 euro
You know all about this one. Leica lens and exceptional 4K video. Like a pocket GH4!
Nikon D750
New cost £1800
Price drop: Selling for €1390 euros + postage
Same camera as featured in my Nikon D750 EOSHD review here.
Perfect condition!
I am also selling some full frame lenses:
Zeiss Planar 85mm F1.4 (ZF)
(New was £800)
Selling for £490 + postage
Sigma 50mm F1.4 ART (Nikon mount)
(New was 800 euros)
Selling for £390 / €550 + postage
Sigma 20mm F1.8 (Canon EF mount)
£250 / €350 + postage
Sigma 18-35mm F1.8 ART (Nikon mount)
SOLD!
(New was 750 euros)
Selling for £390 / €550 + postage
Leica R 90mm F2.8
SOLD!
£220 / €290 + postage
Leica R 50mm F2
SOLD!
£220 / €290 + postage
Panasonic FZ1000 (4K video)
(New was £799)
Price drop – now selling for £350 / €490 + postage. This is ridiculous cheap for the spec.
Same camera as featured in the EOSHD Panasonic FZ1000 review here!
An amazing 4K shooting Leica 24-600mm sporting 'do it all' camera – comes in perfect condition, with original box.
Sony FS100
(New was £5000)
Price drop: Selling for £999 / €1399 + postage
Shot some of my best work to date on this camera.
Check out the footage here
And another shooting experience here
Some of the best 1080/60p/24p around and superb low light performance (better than FS700).
Comes with genuine Sony NP battery, XLR shotgun mic, etc.
Sony RX1
(New was £3000)
Price drop: Selling for £1090 / €1540 + postage
Same camera as featured in the EOSHD review here!
Only reason for selling is I now have the 3500 euro RX1 II. The high price I paid for the new one is a mark of how much I respected the first one!! I have shot A TON of stills on this camera and some pretty good 1080p too. Not only is it full frame, it is a phenomenal 14 stop dynamic range in a pocket camera and there's NOTHING else like it out there from any other manufacturer.
I also have the optional Sony EVF pictured. This is an OLED viewfinder which slots into the hot-shoe. You can have this for an extra £100 / 140 euros which is considerably less than the 450 euros it cost me.
Zeiss 35mm F2.0 lens is stunning. Front thread is 49mm if you would like to use ND filters. Comes in original box with genuine Sony battery (same type as RX100). Charges via USB in-camera.
Sony A7R
New was 2500 euros
Price drop: Selling for £870 / €1199 + postage
36MP full frame mirrorless camera. Great condition as shown in the photos above. Original packaging, accessories included.
Sony RX10
Price drop: Selling for £399 / €599 + postage
Same camera as featured in the EOSHD review here!
Awesome run and gun camera updated to latest firmware for XAVC-S.
Great built in ND and stabilisation, 24-200mm Zeiss F2.8 constant aperture lens.
Perfect condition.
Sony A6000
Price drop: Selling for £360 / €499
Same camera as featured in the EOSHD review here!
The spiritual successor to an absolute classic, the NEX 7, which was the only competition to the GH2 back in the day. The Sony A6000 shoots very nice 1080p much like the Nikon D5300 but with the advantage of a mirrorless lens mount and Speed Booster compatibility for full frame. Built in EVF. Great quality 24MP stills and good in low light.
Comes with original box, battery, accessories. Charges via USB.
Sony RX100 M3
Price drop: £350 / €490 + postage
Same camera as featured in the EOSHD review here!
The one with the popup EVF and great quality 1080p/60p!!
Comes in perfect as new condition with box, etc. as pictured.
Olympus E-M5
£250 / €340 + postage
Same camera as featured in the EOSHD review here!
Great stabilisation and 1080p which is the same quality as the new E-M5 II. Only 30p but for smooth gliding handheld shots this actually looks really nice. Check out my review footage in the link above. Body only but 12-50mm lens as pictured available also for an extra £90.
Panasonic GX7
£250 / €350 + postage
Same camera as featured in the EOSHD review here
The little GX7 is a great all-rounder for stills and video.
Perfect condition with original box.
Samsung Galaxy Edge Note smartphone (4K Video) – sim free
Price drop: £290 / €440 + postage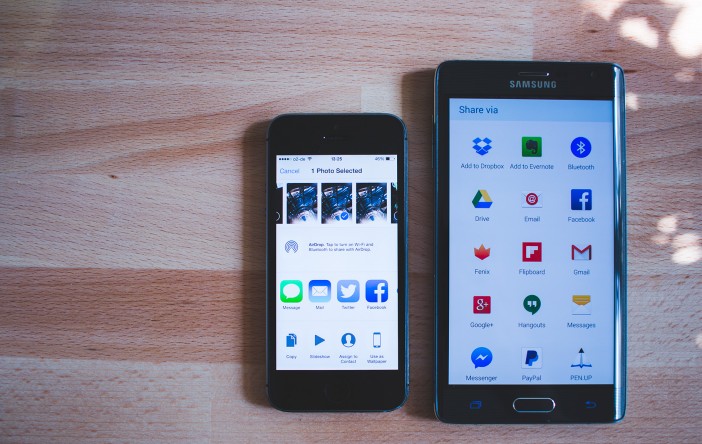 Unlocked, 32GB internal memory and Micro SD card slot to add more.
Cutting edge Android smartphone which shoots 16MP stills with OIS and 4K video. Curved AMOLED screen is a joy to use. Only selling as I am tied to iOS. Pristine condition, I used it for about 3 months only and took very good care of it. Comes in the original box, charger, headphones, etc. included!
Large items
(Cash on collection in Berlin on these please!)
iMac 27″ – 3.4Ghz i5 with Nvidia 775M 2GB
New 1900 euros
Selling for 1550 euros
This is the top of the range 2.5K model before the 5K display came out. Yes it has Nvidia graphics not ATI. CUDA, hurray!!
i5 3.4Ghz CPU, the much sought after Nvidia 775M 2GB graphics with CUDA acceleration for Resolve, raw video, etc. Upgraded to an enormous 24GB RAM.
Supplied fully boxed with original Apple wireless mouse and keyboard. The drive is a 1TB HDD, but you can boot via Thunderbolt SSD really easily like I did. Just attach the drive, use the free "Super Duper" app to clone the internal drive to the external one, set startup drive in control panel and from then onwards there's nothing else to do, it automatically boots from the SSD every time.
OS X version installed is Yosemite guaranteeing full compatibility with Adobe Premiere. If you prefer I can update to El Capitan but because that is so new, I'd advise against it as it doesn't yet play well with a lot of apps.
Adam A7X active monitors
Selling for 800 euros
High end pro audio active monitors perfect for video editing. RCA and XLR jacks. Built in amps.
Any USB sound card or built in audio solution will drive them with RCA jacks, the cheap Sound Blaster HD USB for instance works brilliantly.
However if you want the absolute best performance you can select the DAC below with them and I'll throw in some free XLR audio leads…
65″ Samsung TV
New 1400 euros
Selling for 790 euros
One of the best 1080p TVs you can get with phenomenal contrast. Due to size and lack of original packaging, please have a car handy for transportation.
(Pic on request)
Dell 30" IPS-LCD 2.5k monitor
380 euros
This is an IPS display, very high quality colour and dazzling image quality for graphics and video.
(Pic on request)
Denon 520AE amp
New 300 euros
Selling for 150 euros
PMA 520AE amp by Japanese audio experts Denon. For powering stereo hifi speakers. Bought new around 2 years ago.
(Pic on request)
Specialized Langster Boston bike
New 600 euros
Selling for 380 euros
Very light frame with carbon forks. Frame is 56mm I seem to remember. More specs here.
Little used. Condition is as I bought it – brand new.