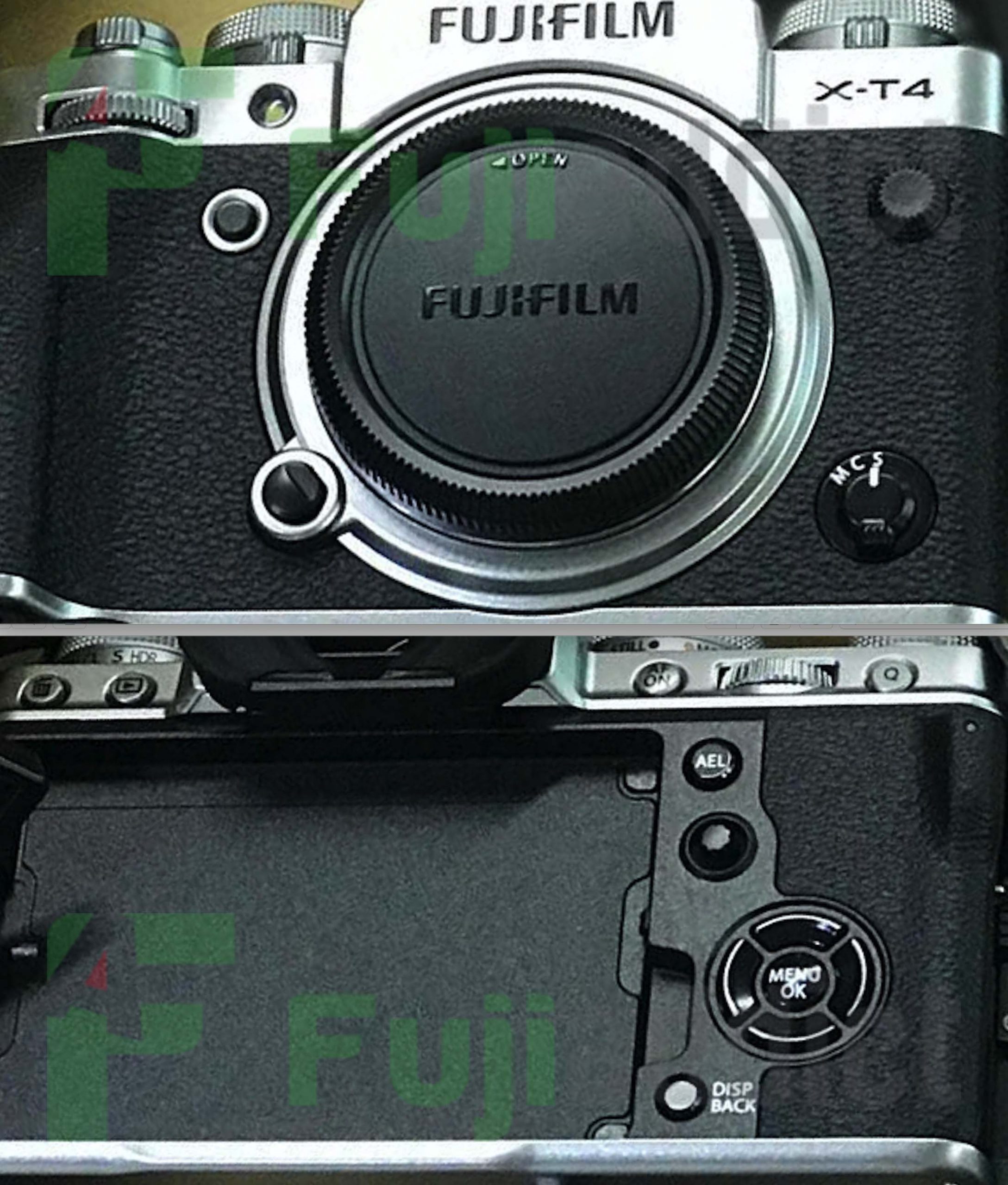 Here's the new Fuji X-T4 due to be announced in 9 days on February 26th. Fuji chose to go with the familiar X-T3 body design and add IBIS, along with a fully articulated screen similar to the GH5. There's now a stills/video toggle on the top panel, but no deeper grip or top-LCD like that found on the X-H1. I am disappointed it is not an X-H2 by design. The X-T4 uses the same sensor as the X-T3 and I am told there is no 6K as originally rumoured, but we'll have to wait and see on that one.
Fuji are running a teaser-page for the X-T4 on their website. At the moment this just has a count-down to the 26th February on it. Here's what is rumoured at Fuji Addict today:
Same 26MP S35 sensor as the X-T3
Most likely 4K/60p and 10bit recording
In-body image stabilisation (IBIS)
Fully articulated screen
New AF-ON button
2350mAh battery
6 mm thicker than X-T3
Hard ridges on the frame (for strength) unlike the X-T3
Dual SD card slots
"Incredible buffer" much larger than X-T3
D-pad moved further to right to make room for thumb-cutout to pull on the LCD
Notice the sub-wheels, on the left there is an "HDR", and on the right the photometry dial has been removed for "STILL…..VIDEO" and other info
EOSHD Opinion
The X-T4 has big shoes to fill. Early rumours pointed to revolution, but this seems more like evolution.
So were stories about the Fuji X-H2 not getting a release wrong?
Personally I hope Fuji is reserving 6K and the nicer body design for an X-H2.
Canon getting back into the mirrorless game in a serious way has moved the goal posts a little bit. The R5 with 8K and the R6 potentially with internal 5.5K RAW recording like the 1D X Mark III mean the competition will have to try even harder than usual. Does this mean the X-T4 is no longer exciting? Of course not. For a start, it will be less than half the price of the R5!
The X-T3 was a bomb of a camera and this looks set to improve on it in a number of ways, especially IBIS. Just adding that and the front-facing flip out screen will make it a certain upgrade for many people, myself included (although I'd rather have an X-H2).
Let's see how far Fuji pushes the video spec on this model and whether they have plans for a properly video orientated camera, or even a pro cinema camera.