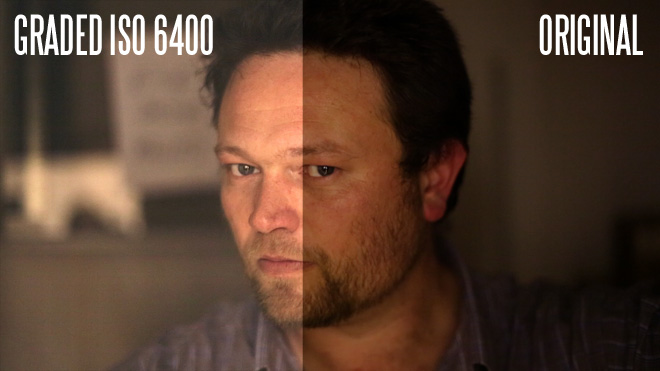 Sam Morgan Moore (check out his take on this here) has sent me some high quality grabs direct from his ProRes footage today. Origin, the first 5D Mark III batch to land in London. The workflow was H.264 to ProRes 4:2:2 to TIFF then to high quality JPEG. I have to say image quality is really nice, a great base to work from and very gradable indeed. ISO performance even at 6400 is stunning with a very fine film-like grain.
Here I did a huge lift to the lows and it didn't fall apart. This is with ISO at 6400 in a pitch black room. Hardly any noise on the mids and highlights and a league apart from the 5D Mark II in the lows.
As shot, ISO 6400 dark room: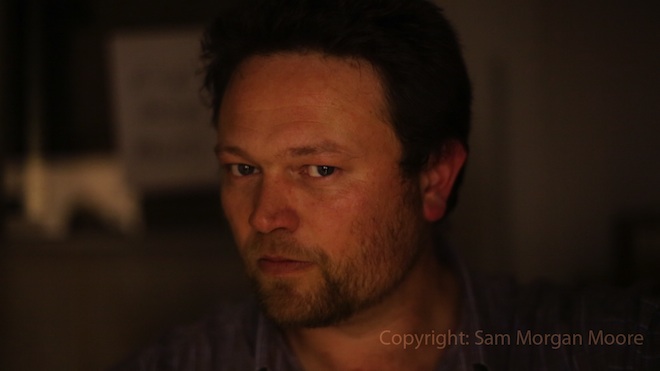 Adjusted curve (this is an extreme example to see how far it can be pushed without falling apart):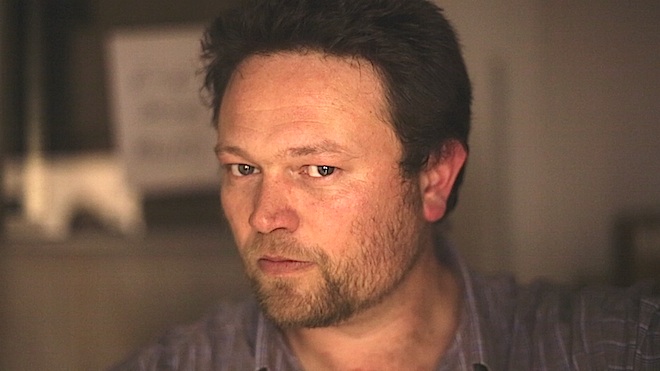 So much data in the shadows. Detail wise the amount of real detail is much improved over the 5D Mark II and seems better than all the pre-production footage. You can sharpen it a lot in post and it stills looks nice and organic, not too electronic. Out of the box it is softer than the GH2 – not sure what the in-camera sharpening was set to (picture profile was Neutral) – but it is a superb base to work from and after a bit of sharpening in post detail can pop like it does on the GH2. Sharpen the old 5D's footage and it looks horrendous! Not so here.
This is because all the nasties have been cleared away and the improved 90Mbit ALL-I codec helps a lot here. The banding over low contrast areas from iffy encoding appears to be very much cleared up which is good news for such common occurrences as magnolia painted walls and blue skies.
Rolling shutter is improved but not to an earth-shattering degree. It is still an issue for whip pans as you can see from Sam's Morgan Moore's test footage on his blog.
There's absolutely no moire on fine patterns either. Completely solved.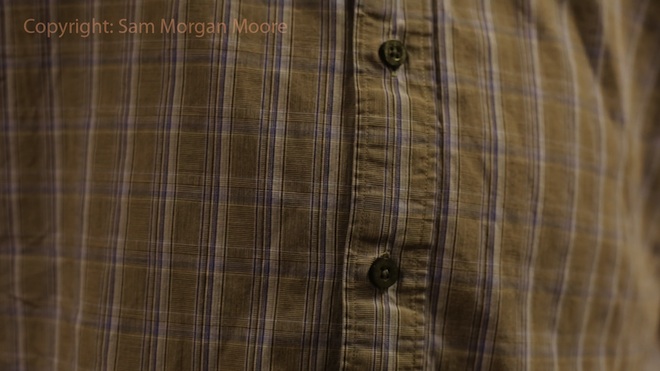 If you want to try your own grading, you can download the full ProRes to JPEG grabs from the 5D Mark III's 90Mbit ALL-I 1080p below. These are far more representative of image quality than the Vimeo stuff, since they have the bare minimum of compression. Though they are not as good to grade as a TIFF grab or the ProRes or quite as sharp.
(I recommend right click, save target as…)