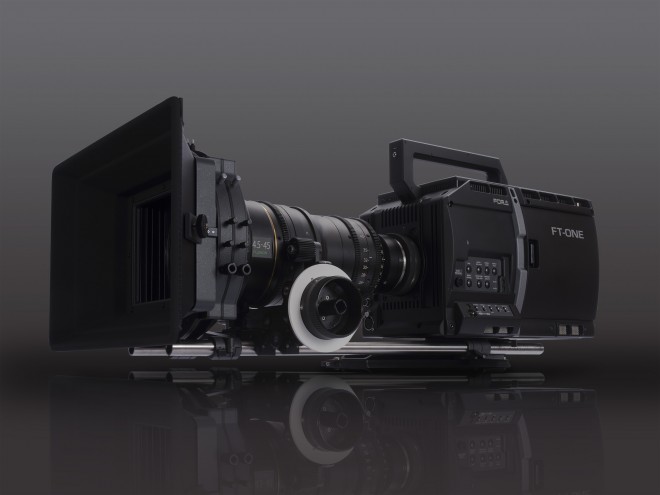 Click the image above enlarge
Japanese pro audio / visual company FOR-A have just announced this high speed monster ahead of NAB. The spec is truly ground-breaking.
The camera is designed especially for high speed recording.
It is the first ever to offer 4K raw at 900fps. The Phantom 65 for instance tops out at around 200fps in 4K 2.40:1. Here are the key facts…
Advanced FT1-CMOS sensor
Super-slow motion in 4K at 900 fps
11-stop dynamic range
Fast recording, generous SSD memory capacity
Storage partitioning
Simultaneous 4K recording/playback
Versatile trigger support
Global shutter system
12-axis color correction
Genlock input
Remote control unit
Dual synced video capture
RAW conversion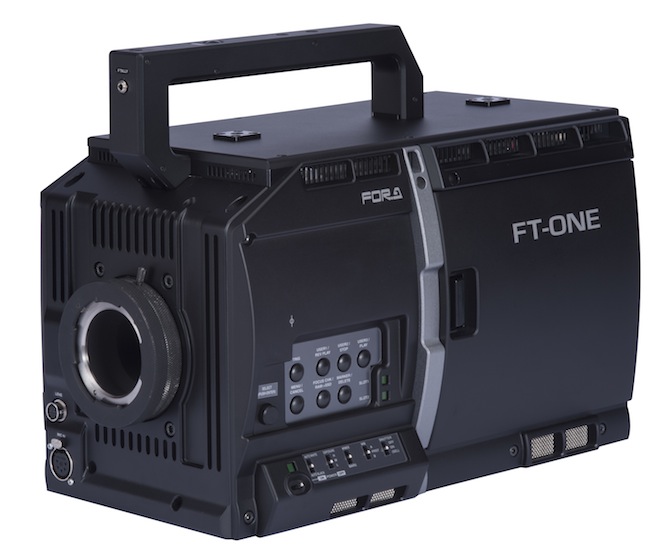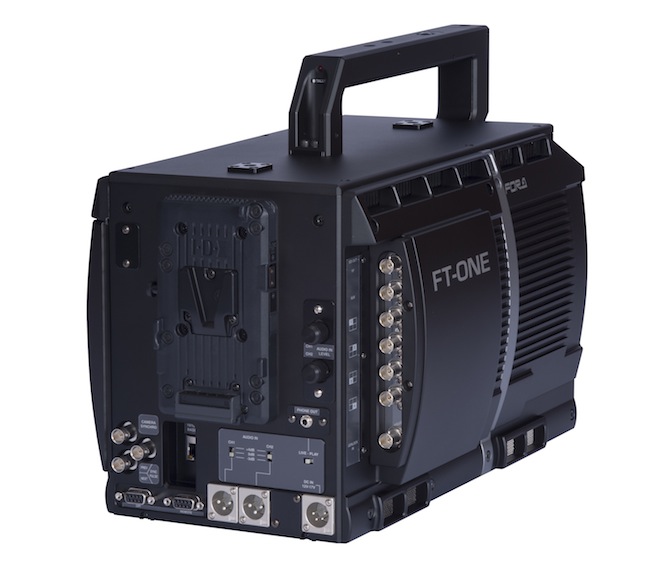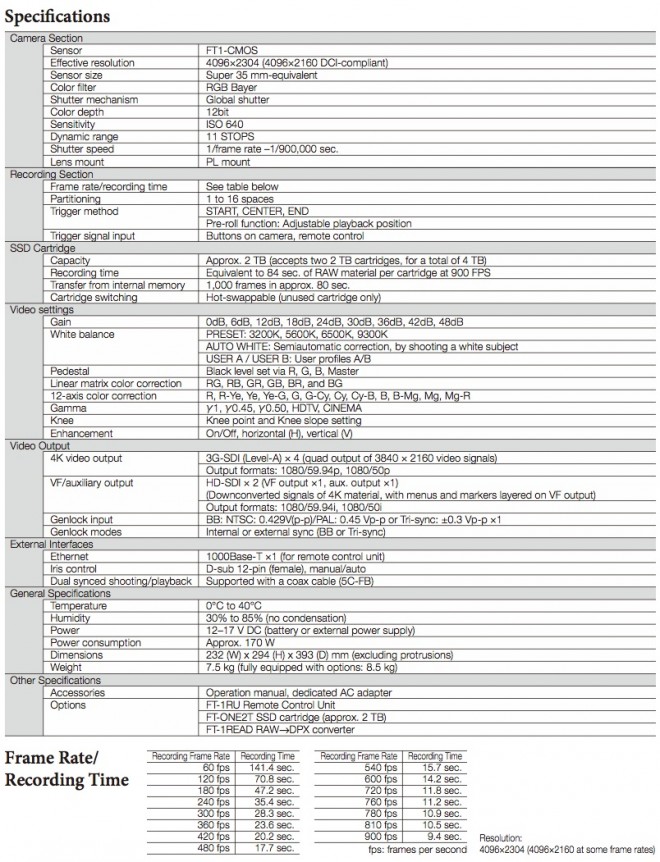 The camera records up to 1000 frames in a buffer memory then empties this to dual SSD cartridges (2TB each).
As a result of the high speed sensor, actual run-time is low topping out at just over 2 minutes in 60fps mode. 900fps is good for 9.4 seconds but of course that is good for many minutes of slow-mo 4K raw when you conform it to 24p in post.
The native sensitivity of the FT-ONE is rated at a relatively low ISO 640 so you will need plenty of light and fast glass for such high frame rates. A 180 degrees shutter at 900fps would be 1/1800!
The sensor is Super 35mm sized and one heck of a beast too. It is quick becoming apparently that development on the sensor side is far outpacing what image processors and media can handle despite the advances in cooler running CPUs, GPUs and SSD drives.
I see the FT-ONE as a very expensive high end industry solution for 4K raw high speed shooting. It isn't a general all-purpose cinema camera by any means but an incredible piece of technology especially on the sensor front.
Article is evolving in real-time whilst I gather all the relevant info…Stay tuned.