[youtube]http://www.youtube.com/watch?v=ZnJcZfsVLAQ[/youtube]
Availability – 1st December 2014. Pre-order from B&H now
Well, DJI Phantom 2 is toast! The new DJI Inspire 1 is a massive upgrade taking it much higher end. The camera that comes with the Inspire 1 shoots DCI 4K at 4096 x 2160 as well as Ultra HD at 3840 x 2160, with support for 30,25 and 24p. Radio range is 1.2 miles and it streams a high quality 720p feed for monitoring on the remote control. Extra handsets at $650 allow for a second operator and BOTH benefit from the HD feed.
Here are some of the key specs out of the box for $2899:
Radio range up to 1.2 miles
GPS based stabilisation system
3 axis gimbal with 4K camera, 720p monitor on remote
Optical flow sensor for indoor flying
Support for DJI Lightbridge Ground System
Retractable Carbon Fibre arms
Dual transmitter operation supporter (extra remote is $650)
The drone has a transforming design where the rotor arms retract upwards to give an unobstructed 360 degree view, and then down again for landing.
And the camera is capable of sending not one but two 720p feeds wirelessly to monitors on two remote controls, simultaneously.
Here are some images courtesy of The Verge. Lovely job on the design I think…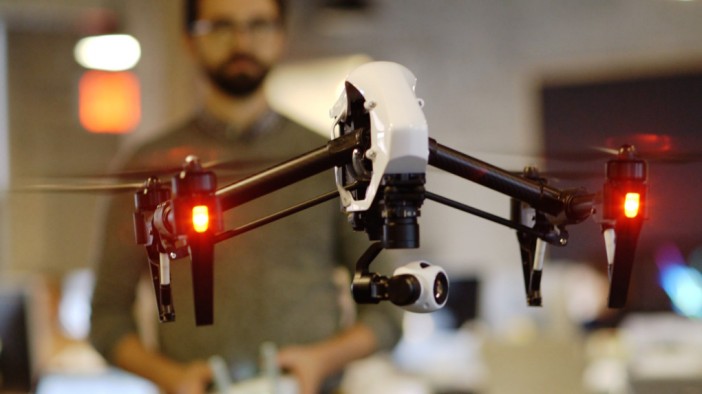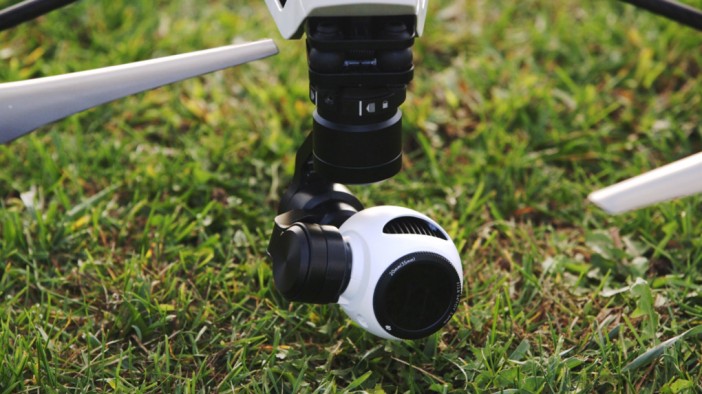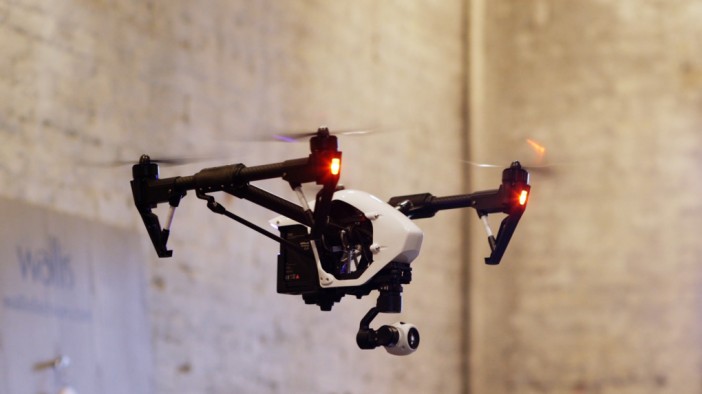 Here are the specs of the 4K camera. It uses a Sony Exmor 1/2.3″ 12MP sensor, likely the same one as featured in the new Go Pro Hero 4 Black edition.
The controller has dedicated separate buttons for video and stills capture.
Click to enlarge: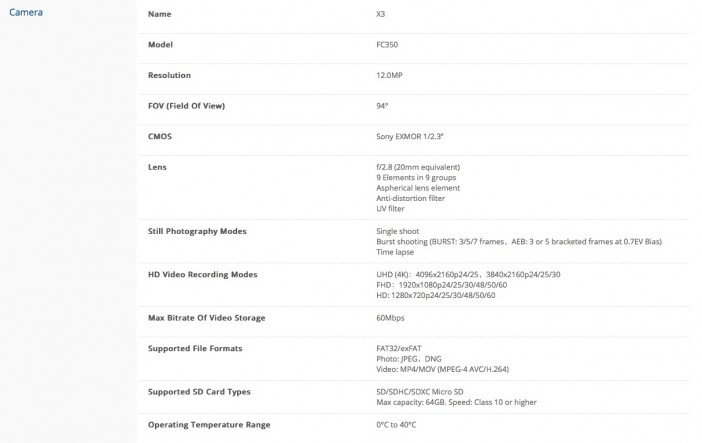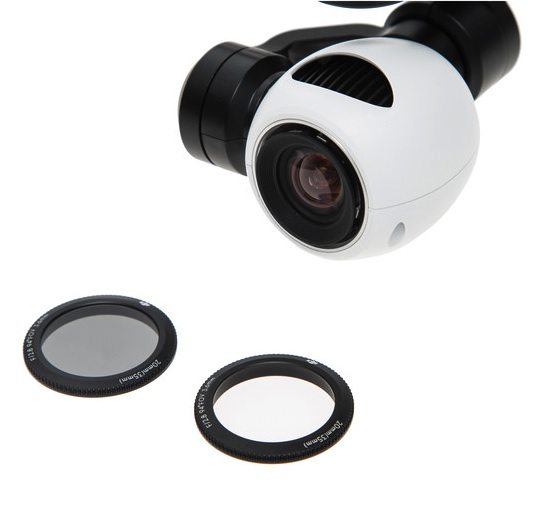 The lens is equivalent to 20mm F2.8, offering a 94 degree field of view.
I think 60Mbit/s is very much on the low side for 4K especially with the sweeping motion a drone provides. Would be nice to see it closer the 100Mbit/s offered by the Panasonic GH4.
Two batteries for the drone will be offered, a 4500mAh one as standard and a larger 5700mAh battery.
The ZENMUSE X3 gimbal which comes with the drone for $2899 is detachable so you can use your own on it and a camera of your choice.
UPDATE: now the B&H pre-order is live, there are more product shots of the drone taken from my press pack below…
The draft user manual can be downloaded here.
From the DJI official website, the dual-operator nature of using the drone with two remotes.
There's a twin-remote bundle, or you can buy extra remotes separately at $650 each.