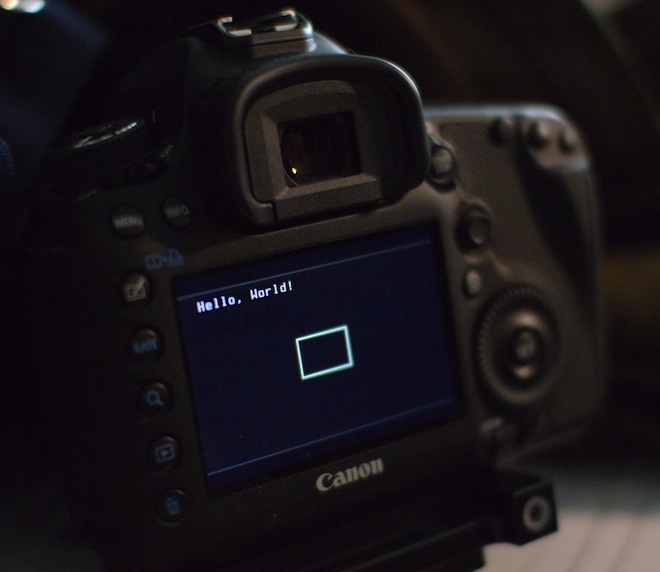 Above: a Magic Lantern test running on a real living 5D Mark III in the wild
Initial tests by Alex and the team at Magic Lantern show the hack will work with the 5D Mark III. Canon recently posted an updated firmware for the camera, allowing the file to be analysed and it seems Magic Lantern can be ported to the new camera.
For me his hack will be interesting, as this is the first DSLR with the new DIGIC5 processor as opposed to the processor all previous Magic Lanterns ran on – DIGIC4.
More power should allow the camera to be pushed much further in terms of image quality, frame rates and bitrates this time.
It will be great to have all the extra features Magic Lantern offers that Canon doesn't – like peaking for one!
I wonder if the sensor can do 1080/60p if pushed with the variable frame rate patch?
The big one for me is unlocking uncompressed HDMI and improving the rather soft resolution (without the need to disassemble the camera like I did!)
Source: Here's the initial developer's thread at Google code for Magic Lantern on the 5D Mark III