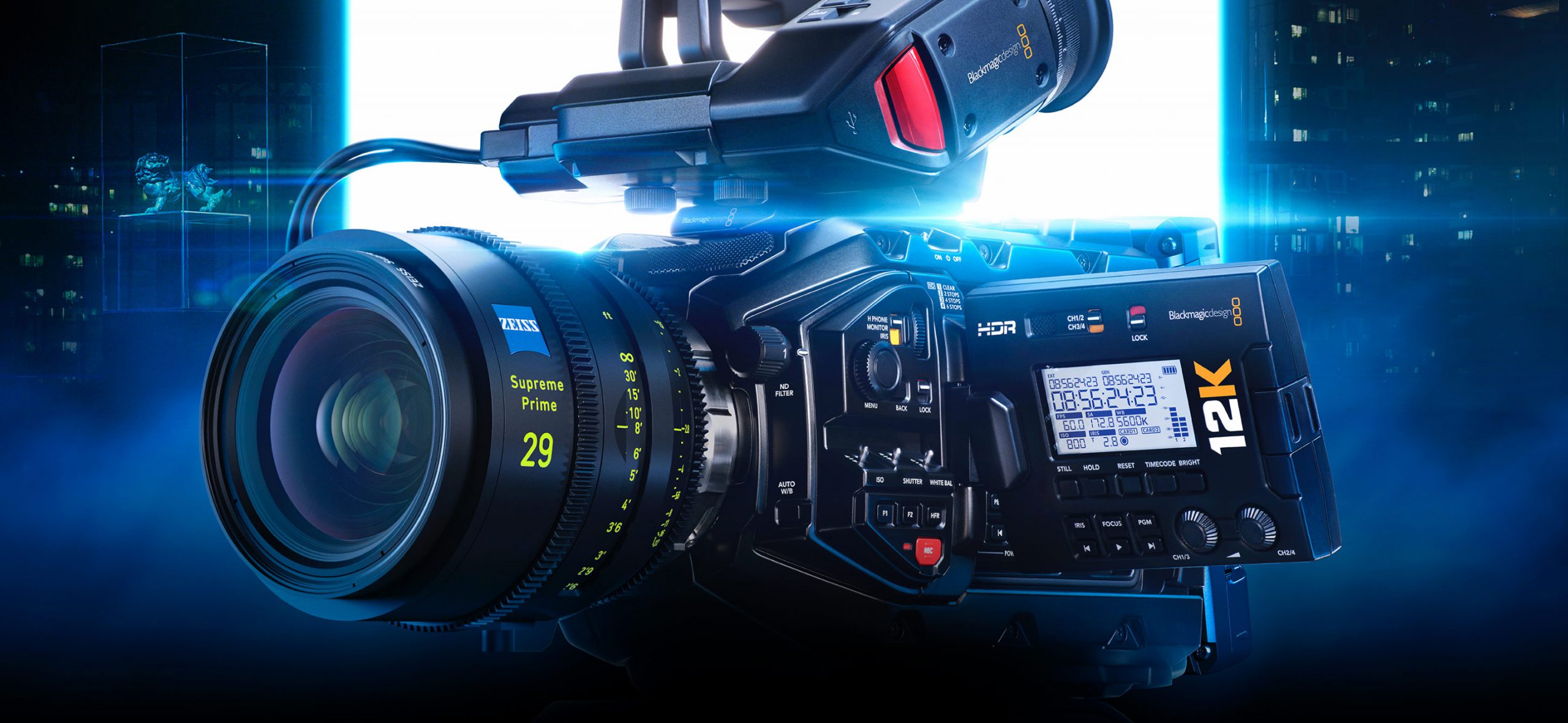 Oh no! The megapixel race has come to cinema.
$10,000 with an 80 megapixel Super 35mm sensor, the new URSA Mini Pro shoots 12K BRAW.

A Blackmagic engineer talks 12K!
The technology in this camera is practically unheard of.
According to Blackmagic:
"Blackmagic URSA Mini Pro 12K is a revolution in digital film with a 12,288 x 6480 12K Super 35 sensor and 14 stops of dynamic range, built into the award winning URSA Mini body. The combination of 80 megapixels per frame, new color science and the flexibility of Blackmagic RAW makes working with 12K a reality. Oversampling from 12K gives you the best 8K and 4K images with the subtle skin tones and extraordinary detail of high end still cameras. You can shoot at 60 fps in 12K, 110 fps in 8K and up to 220 fps in 4K Super 16. URSA Mini Pro 12K features an interchangeable PL mount, as well as built in ND filters, dual CFast and UHS‑II SD card recorders, a SuperSpeed USB‑C expansion port and more. DaVinci Resolve Studio is included for creative control through post from editing to color, VFX and more!"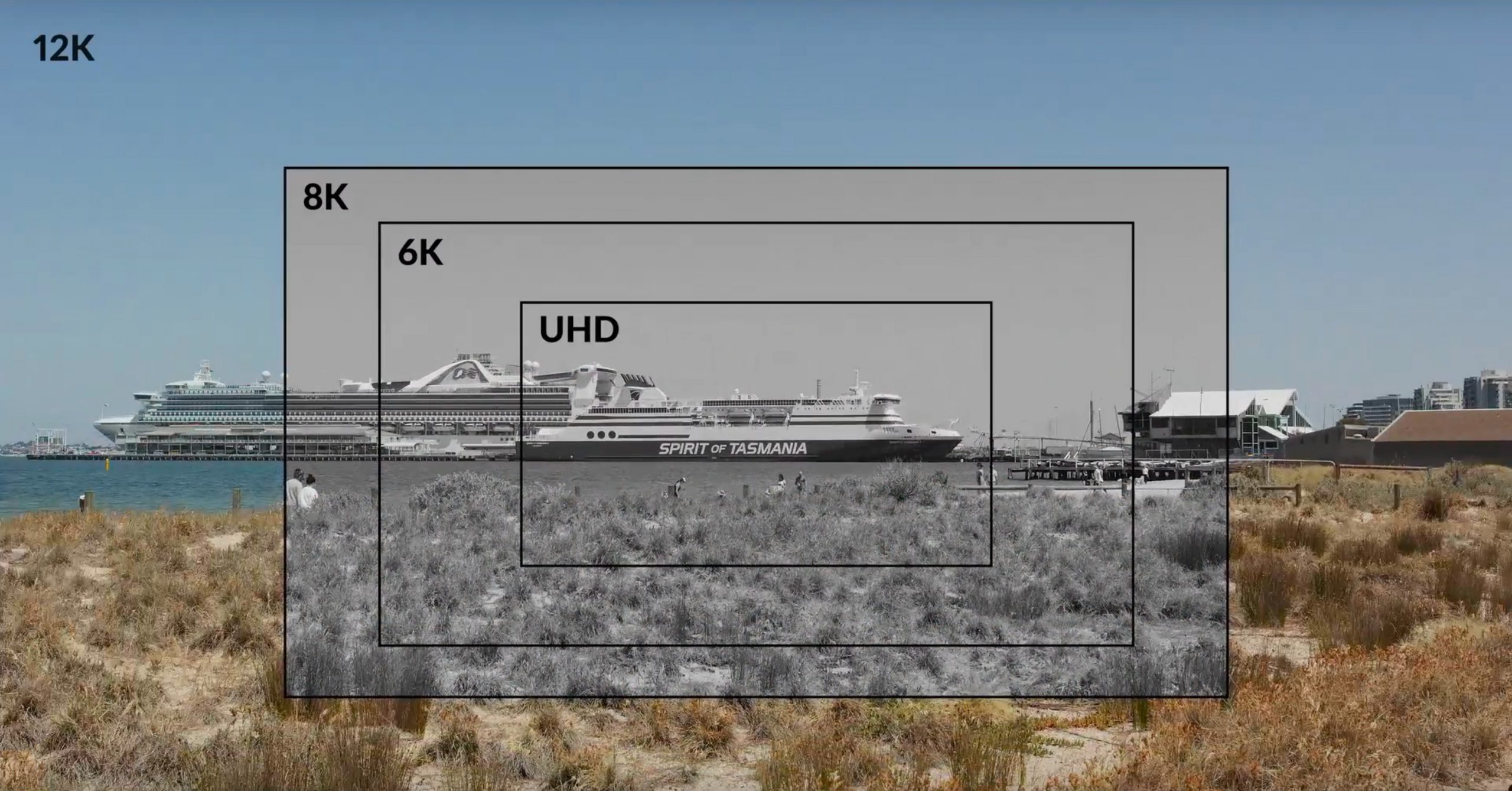 Let's digest those numbers for a moment before moving onto the creative implications.
It isn't just 12K at 24p. It actually goes up to 12K at 60fps!
60!!
The 8K crop mode runs at 110fps, which makes the Canon EOS R5 look positively last year.
There is a 220fps 4K mode (in Super 16mm crop).
It has an interchangeable lens mount (default is PL), built in NDs and records 12K to dual CFast cards or via SuperSpeed USB-C (900MB/s) to M.2 SSD media.
Creatively, what is the reason for 12K? Personally I am not sure. I've never used one! I feel that 12,288 x 6480 on a quite small S35 sensor isn't going to be too pretty in low light and the 8K / 6K / 4K crop modes are going to have the smaller sensor look (2x crop or more). We'll have to wait and see whether the rolling shutter in 12K is manageable at that resolution. That's a lot of data to read off the sensor but considering it cranks up to 60fps in 12K, this implies the rolling shutter might actually be quite fast!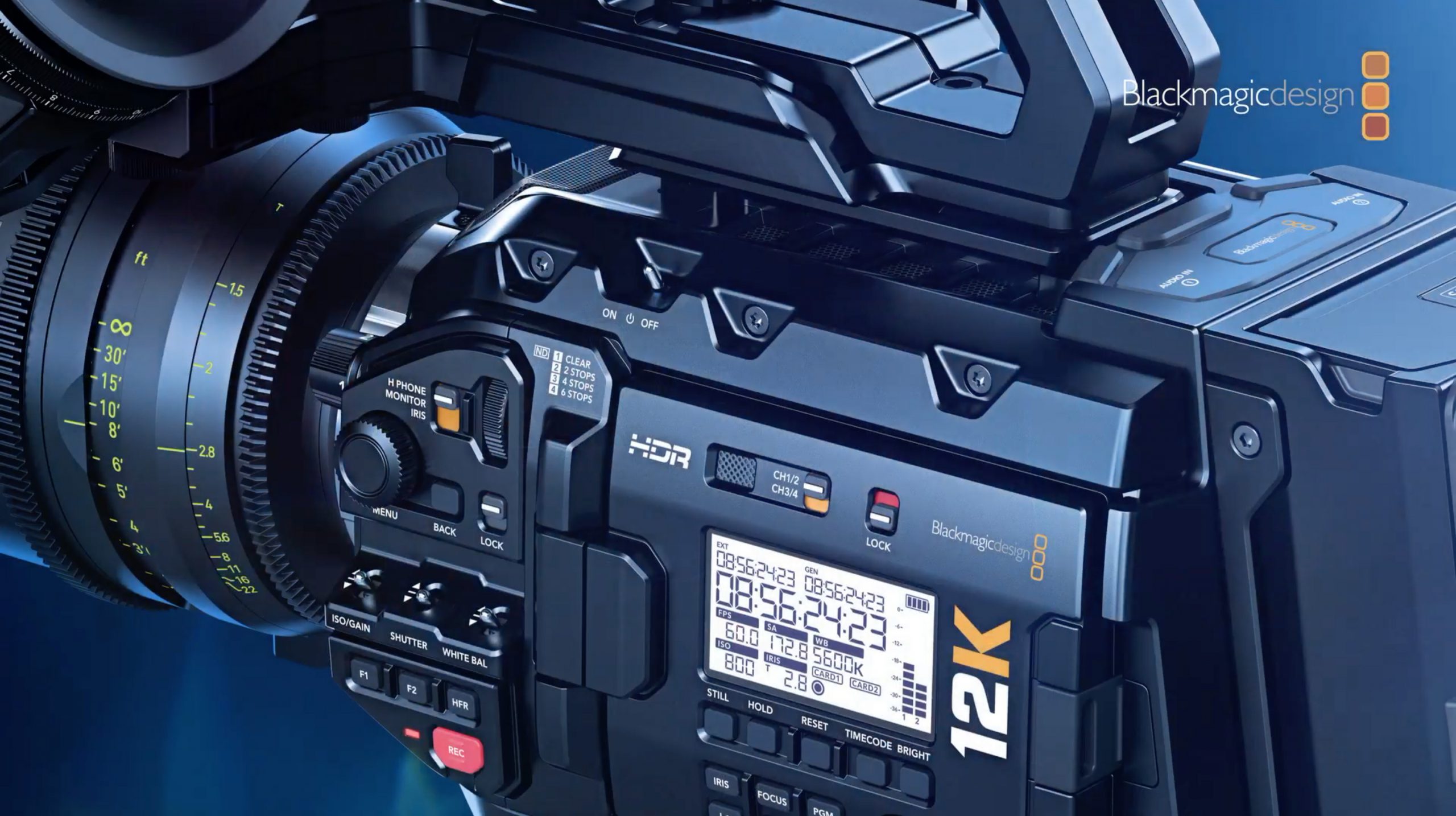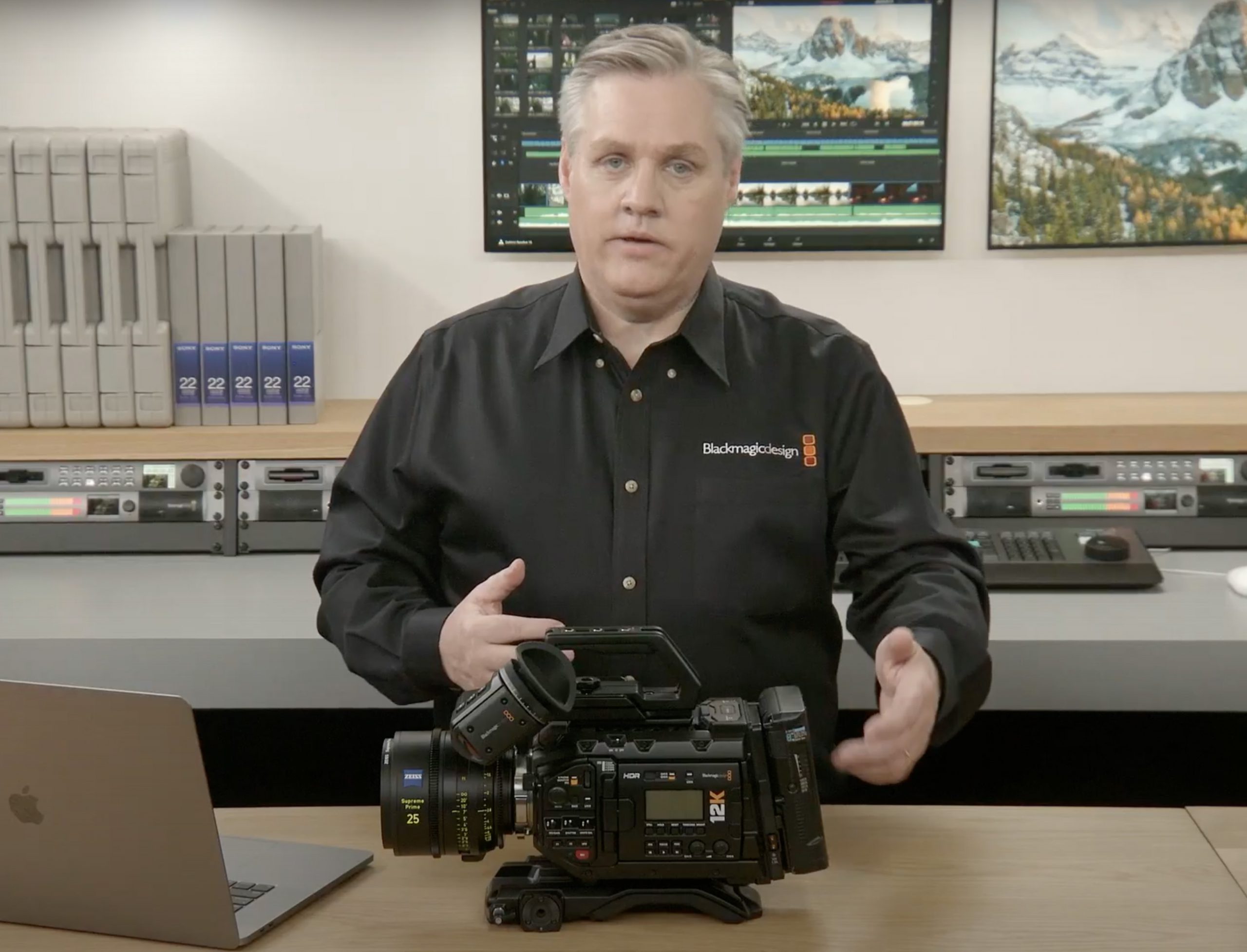 Now, this was nowhere near what I was told was coming from Blackmagic or what I was expecting would be the next logical step for them.
In fact that is an understatement. Who asked for 12K?!
Surely a full frame 6K BRAW shooting Pocket Cinema Camera Pro, with build in ND filter, Sony sensor, EVF and articulated screen would have been much more popular with Blackmagic users? They could probably have charged $4000 for this and sold it in very large volume.
Anyway – the $10k 12K monster is what they have given us.
And purely from a technology point of view I have to say "Well done".
But form a filmmaking perspective I just don't see the need.