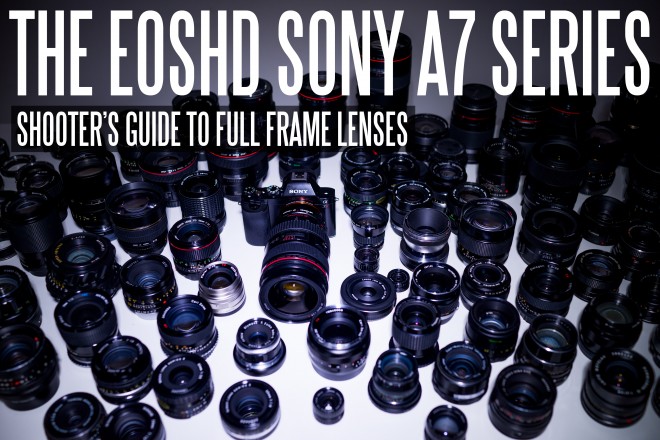 Available now, special price of $19.99
Recommended lenses for the Sony A7 / A7R / A7S – A Reference Guide by Andrew Reid
Sony's full frame mirrorless cameras bring with them a new world of possibilities for lenses.
This e-book (instant delivery after purchasing) is a concise reference for a large range of lenses. At the point of purchase you can quickly find out what EOSHD thinks of the lens. Perhaps you're about to bid on eBay or you've found an old lens at a used camera store and want to know if it is any good? The book contains 108 pages of information to help you.
The lens determines the look of your images more than anything else. There are some exciting discoveries in this book. Certain lenses have unique properties and look amazing on full frame Sony sensors.
There's also a chapter on how to find the best looking SMALL lenses for the equally compact A7 bodies.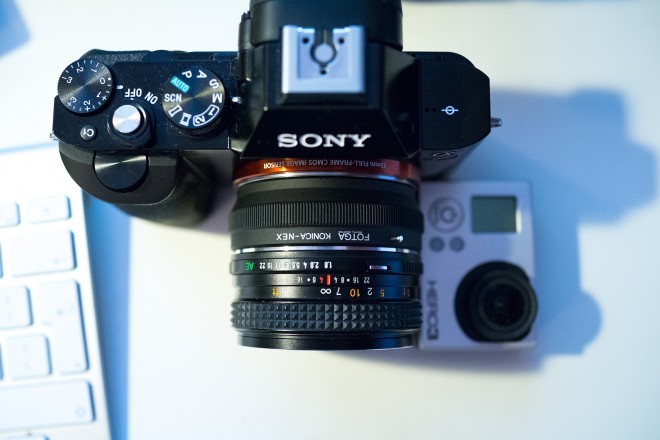 A broad range of lenses from $50 to $3000 are covered including a lot of high quality Canon L and Zeiss lenses and not just vintage SLR lenses.
The book is for all Sony A7 models including the upcoming 4K video shooting A7S. They all have the same lens mount and sensor size. Also I have written this book with filmmakers and photographers equally in mind.
Summary of Contents
Canon EF
Canon and Nikon by third party manufacturers
Canon FD
Nikon
Pentax
Olympus OM
Leica R
Contax Zeiss
Zeiss Jena DDR
Small and compact (various mounts)
Affordable / retro (various mounts)
Special purpose / rare (various mounts)
Lens adapters
6 strongly recommended lenses
Jargon buster
Sample shots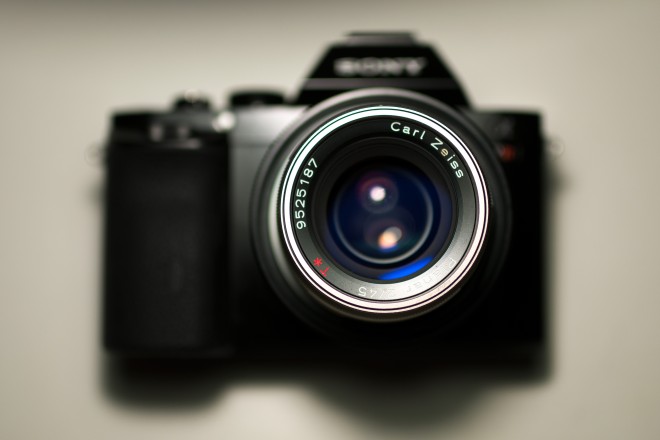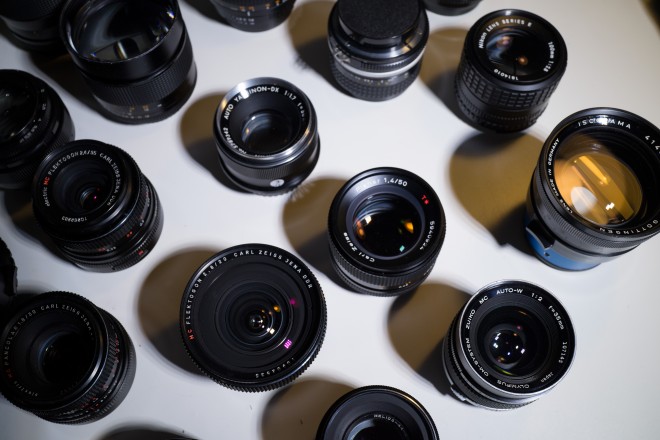 The guide also has a chapter on lens adapters. Which ones work on the A7, A7R and A7S and which should you buy?
There's also some useful cautions in the book – problems to watch out for with particular lenses.
Each lens is given an expert summary and details on character rather than just outright technical performance. Each lens is given an at-a-glance EOSHD rating with 5 scores –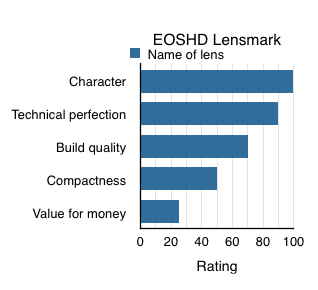 So dive in and discover your new favourite piece of glass!