Just look how close we are to continuous 5K RAW on this $2000 camera…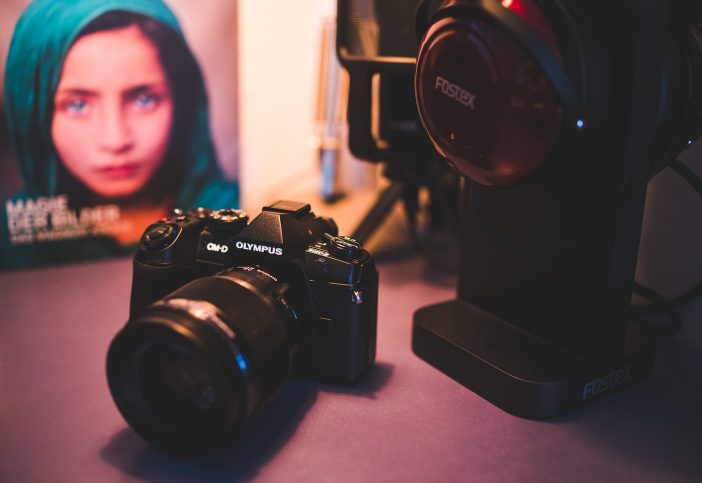 The video you see above was created with the 60fps RAW mode of the Olympus E-M1 II.
The camera has an absolutely massive high-speed buffer which can make use of the full pixel readout of the new sensor.
The RAW stills are 5184 x 3888 in 4:3 aspect ratio, which are then converted to DNG format using Adobe DNG Converter. Then DaVinci Resolve reads the folder of DNG frames as it would a Cinema DNG clip, and allows you to playback, edit, grade and render out the final 5K video clips.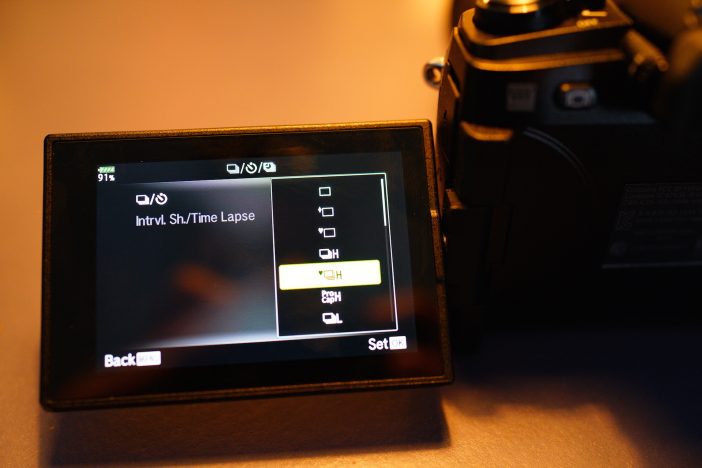 The camera has a high speed shooting option shown in the drive menu above. This uses the electronic shutter. The mechanical shutter goes to 15fps but the electronic shutter goes all the way to 60fps with minimal rolling shutter.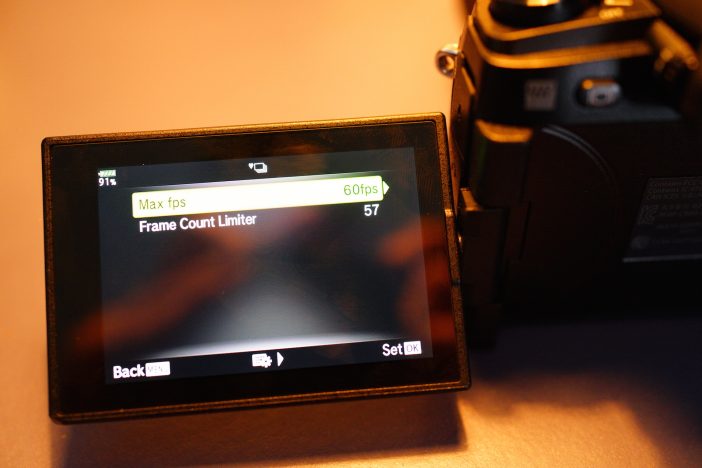 In this menu you can set the burst rate, and also a limiter. I never quite managed to get the camera to shoot 60 frames, it would top out at around 50. The frame count limiter actually needs to be set lower than the 57 I had it at initially… Otherwise the camera will write 1 or 2 extra frames to the end of each burst with a delay. These frames have to be manually cut out of your edit and it's a bit of a pain, so the Frame Count Limiter could solve that.
The electronic shutter can go as low as 20fps or 15fps. I'd actually like to see a 24fps option instead of 20fps. You know why!
Workflow
As mentioned above I used Adobe DNG Converter to make the Olympus RAW files compatible with Resolve. When the full 4:3 frames are cropped to a video aspect ratio like 16:9, the end result is 5184×2916. In Premiere I had to downsample this to 4096 x 2304 for Vimeo in H.264 format. You can download the original file here. Of course the 60fps clips can be slowed down to 24fps for slow-mo, which I did in Premiere.
In theory the E-M1 II is capable of a maximum of 60 frames in one burst before the buffer fills up. Writing to the card is currently much slower! With the recently announced super-fast UHS-II and III cards coming out though, I really don't see why the E-M1 II cannot write the 5K RAWs at a lower frame rate such as 24fps directly to the card. I hope Olympus implement this feature in a firmware update so we can shoot longer than 1-second RAW bursts of stills.
When set to a lower burst rate such as 18fps, the camera can record JPEGs to the card for much longer.
The video was shot entirely handheld. As you can see the 5 axis stabiliser did an even better job in stills mode for burst shooting with the electronic shutter than it does in video mode. Some shots were almost completely locked down (with sensor-shift only on the Olympus 25mm F1.2 prime).
Firmware suggestions for Olympus
This is one insanely fast camera.
Now that the line between RAW stills and video has been blurred with such high frame rate bursts, it really is up to the manufacturers to finally deliver RAW video on these cameras.
I'd love to see a medium and small RAW resolution setting in the stills menu. This would allow you to shoot 3K or 2K RAW at 24fps for longer as the buffer wouldn't fill up quite so quickly compared to the insane 5K 60fps mode. It might also be possible to write these frames directly to a fast UHS-II card. This ability would still be primarily of use to stills shooters (especially pro sports) but it's a fun creative tool for video users to be able to shoot RAW video, however short the results may end up being, I like the idea of a 'animated' 5 second still frame.