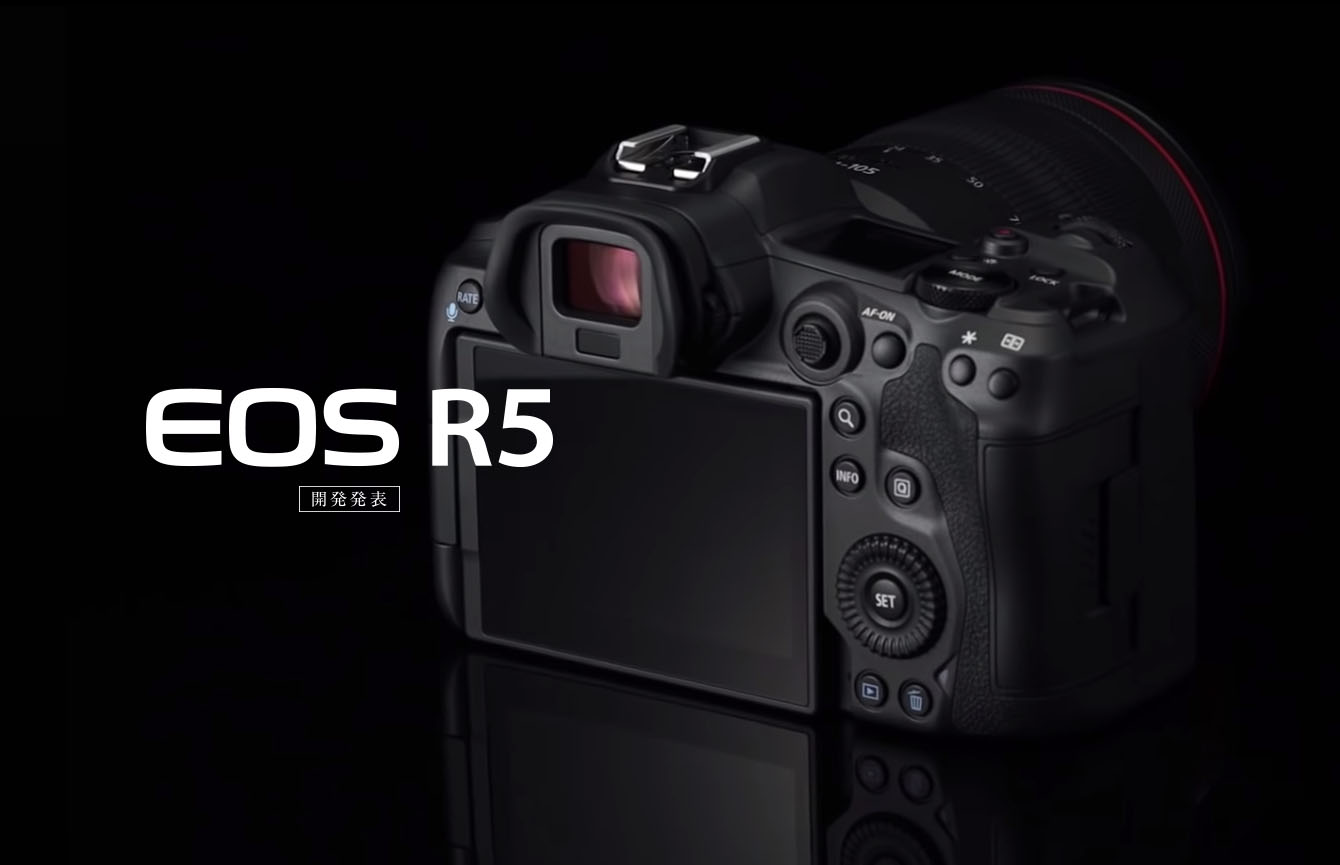 The toughest competition in 2020 will come from the surprise Canon EOS R5 with 8K video. Although 8K is an attention grabbing technical achievement, most people will use this camera in 4K mode. The competition nevertheless now has an 'image problem' delivering cameras at 4K and 6K resolution to customers obsessed with resolution. I do expect the Sony A7S III to shoot 8K and for the GH6 / GH8 to also shoot 8K but really it is all a distraction. What matters isn't 8K, it is the following…
Cinema branding and ProRes codec
Blackmagic's popularity is largely down to ProRes and the words "Cinema Camera", not to mention internal RAW recording as well. Compared to this, H.264 and Lumix just doesn't have the same cinematic relevance so I am appealing to Panasonic to change this on forthcoming cameras. The GH6 and next S1H need to be "Cinema Lumix" and feature internal ProRes 10bit recording at a range of bitrates.
ProRes RAW even if a paid upgrade, would be very attractive as well and I do not expect to have to use an Atomos (due to ergonomics).
Sony and Fuji have the same problem. "A7" just speaks stills to me. It says nothing of the cinematic abilities of the A7S series. "Cinema" is a nice word, let's use it. If Japanese camera companies continue to ignore the staple codec and terminology of filmmaking as well as other lusted after film-industry staples like RAW and anamorphic modes, Blackmagic and RED will attract more and more video users with an affordable camera (something like a Pocket 8K or Komodo).
Stop the race for sharpest, largest and most expensive lens
This one is very simple. I want to see smaller lenses with more character, with less extreme technical performance and lower prices as a result. The prices of autofocus full frame mirrorless lenses is way too toppy – there needs to be a greater spread of pricing on the spectrum. We also need more mechanical focus rings and less fly by wire and surely a great manufacturer like Panasonic can produce a modern Iscorama type anamorphic for $3000? Isco did it in the 60's after all. Small, single focus, cinematic image and flare, under 700g. This is no longer a niche area of demand.
Stop using HDMI ports
There needs to be a better connector than HDMI for external recorders and monitors.
Send signals through a smart hotshoe or a USB-C terminal instead.
It is 2020 and I want to see HDMI go away.
Oh and RAW video recording needs to be internal like on the 1D X Mark III.
Keep the size of the camera body moderately small… but go BIGGER with LCD and grip
In my opinion the size (and weight) of mirrorless cameras needs to be kept in the region of the A7R IV, Samsung NX1 or at the large-end – Leica SL2. That said, I don't understand why screens seemed to have peaked at 3 inches. These need to take up more of the back of the camera and I want to lose the D-pad in preference to proper touch screen menus done to the level of a high-end OLED smartphone.
A touch screen has to be at least 5″ to be comfortable to use in an intuitive way. We still need physical function buttons and dials (of course!) but only on the top and front of the camera. The back should be all about the touch-screen monitor and EVF.
A relatively chunky grip is also important for handling – just make sure it is deeper. It doesn't have to be wider or require a HUGE body.
Maintain 3:2 sensor height, and extend sensor size at the sides to achieve 16:9
I don't like losing the full frame look of my lenses top and bottom in 16:9. It is essentially a crop mode in full frame versus stills in 3:2.
The truth is we need a wider than full frame sensor in native 16:9 aspect ratio.
Otherwise Fuji with the GFX 100 specs in an affordable body will come along and eat your dinner.
This is perhaps the most expensive change and would require a large mount – but I believe the RF and Z-mount diameter is big enough to support such a change. Is L-mount?
Partner with Arri on colour science
Title says it all.