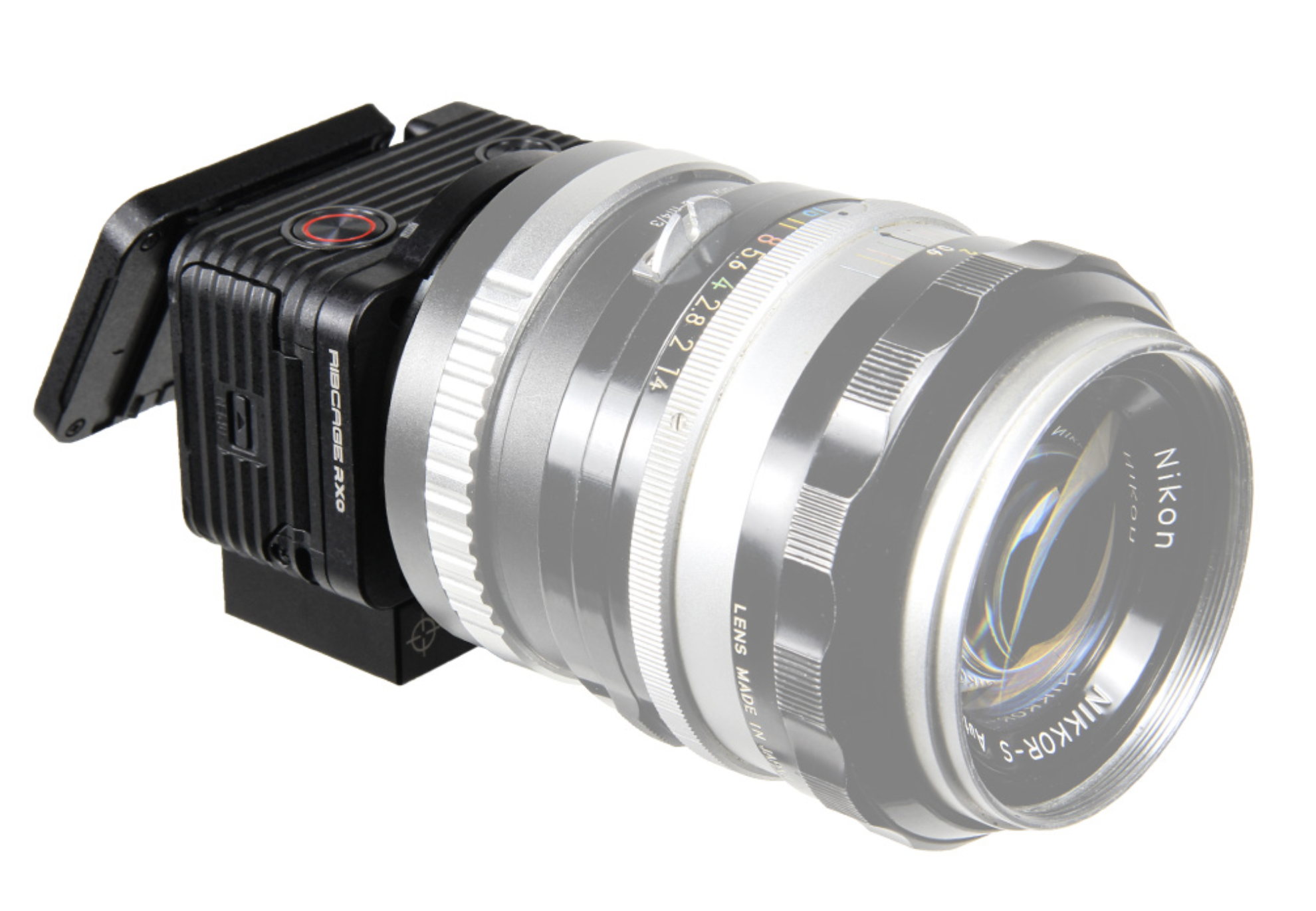 Ever felt like owning a cheaper Komo… Erm, small dragon-like camera? Well now you're in luck. The Sony RX0 II has morphed into a living, fire breathing Super 16mm cinema camera thanks to this mod adding an exchangeable Micro Four Thirds & C-mount lens mount, removable IR cut filter and fast apertures to your previously drab F4.0 action-camera.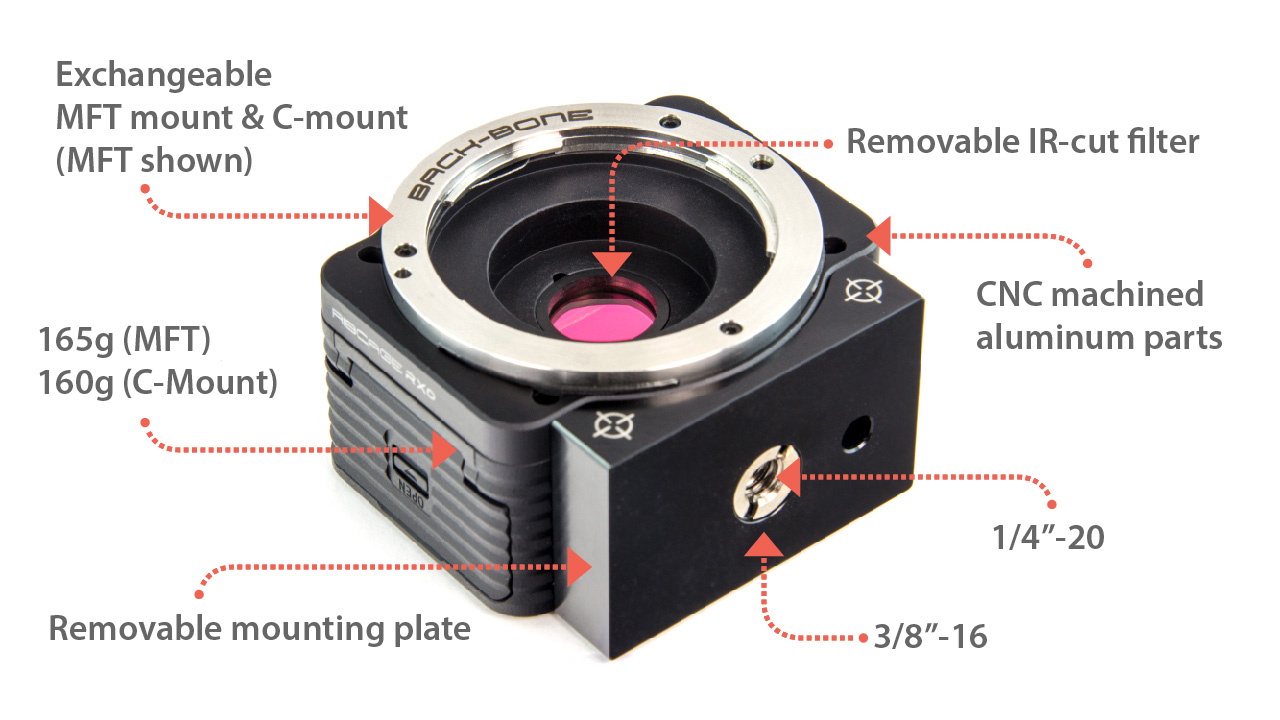 The RX0 II records 4K 24p video with a full pixel readout, and similar slow-mo frame rates in HD (1080p 120fps up to 1000fps at lower resolutions) to the latest RX100 series cameras, in a body the size of a GoPro. It even has S-LOG and a full compliment of picture profiles.
Designed as a tough waterproof camera it comes with a boring fixed wide angle lens with slow F4 aperture, but the 1″ sensor inside is perfectly suited to C-mount lenses being almost the same size as Super 16mm film.
The 1″ Sony sensor in the RX0 II measures 13.2mm x 8.8mm which compares very closely to Super 16mm film at 12.52 mm × 7.41 mm. It's smaller than Micro Four Thirds so anything that works on a Super 16mm Bolex camera will cover the RX0 II's sensor. There aren't any vignetting issues like these lenses sometimes have on Micro Four Thirds or larger 2x crop sensors.
It isn't clear if the 1″ sensor entails a further crop in certain modes – quite possibly does do, as the stills are listed at 15MP rather than the full 20MP of the sensor.
So a mini Digital Bolex then?
Not quite, we are talking plain old 8bit 100Mbit XAVC-S.
In addition similar results can be had much cheaper on an older Micro Four Thirds camera such as the GX85 with c-mount lenses and 2.3x crop 4K, with the added benefit of 5 axis IBIS.
The Ribcage isn't an inexpensive mod, being double the price of the camera itself. $1399 will get you something very unique though.
The RX0 II body meanwhile can be picked up for around $700 new.
It's certainly the smallest camera I have ever seen with internal 4K recording, LOG, Eye AF, flip screen and very high slow-mo frame rates.
Doesn't putting a large lens on a camera the size of a matchbox defeat the purpose of it?
Well no, because most c-mount lenses are incredibly small as well. Where you have the need for the smallest possible Super 16mm cinematic box of tricks, give the RX0 II and RipCage a go.