Holographic screens could be the next big leap in smartphone technology, certainly if RED's Hydrogen is anything to go by, but very little is known about the technology and very few people have seen the holographic display in action. Until the RED Hydrogen ships, it's a complete mystery.
However, Leia, the company behind the display already had prototypes of the technology out in the wild.

In the UK last week I was idly browsing second-hand goods store Cash Converters for lenses and came across a 'holographic reality' display.
On it was printed the name "Leia", as in Princess Leia… but something else about the name rang a bell – following the recent RED Hydrogen launch.
Since that launch, they have been rather quiet about their own displays. I don't know if Leia has an exclusive agreement with smartphone manufacturers or only with RED to provide the technology. Anything is possible.
My prototype Leia display dates to 2015. It was shipped to software developers specifically to develop holograms on and test holographic concepts for content.
Obviously being a prototype development sample, and very small at that it won't be fully representative of what the final RED Hydrogen smartphone display will look like.
The kit has a USB and HDMI port, but didn't come with any software.
This is where my readers might be able to help… I need to track down that software so I can get some holographic content on the device.
Let's see what happens when we connect it to a laptop
It takes power and data via USB but when plugged into the HDMI port on my Macbook just displays the Mac OS desktop, in a strange glow that alternates between chrome, brass, blue and red depending on the angle.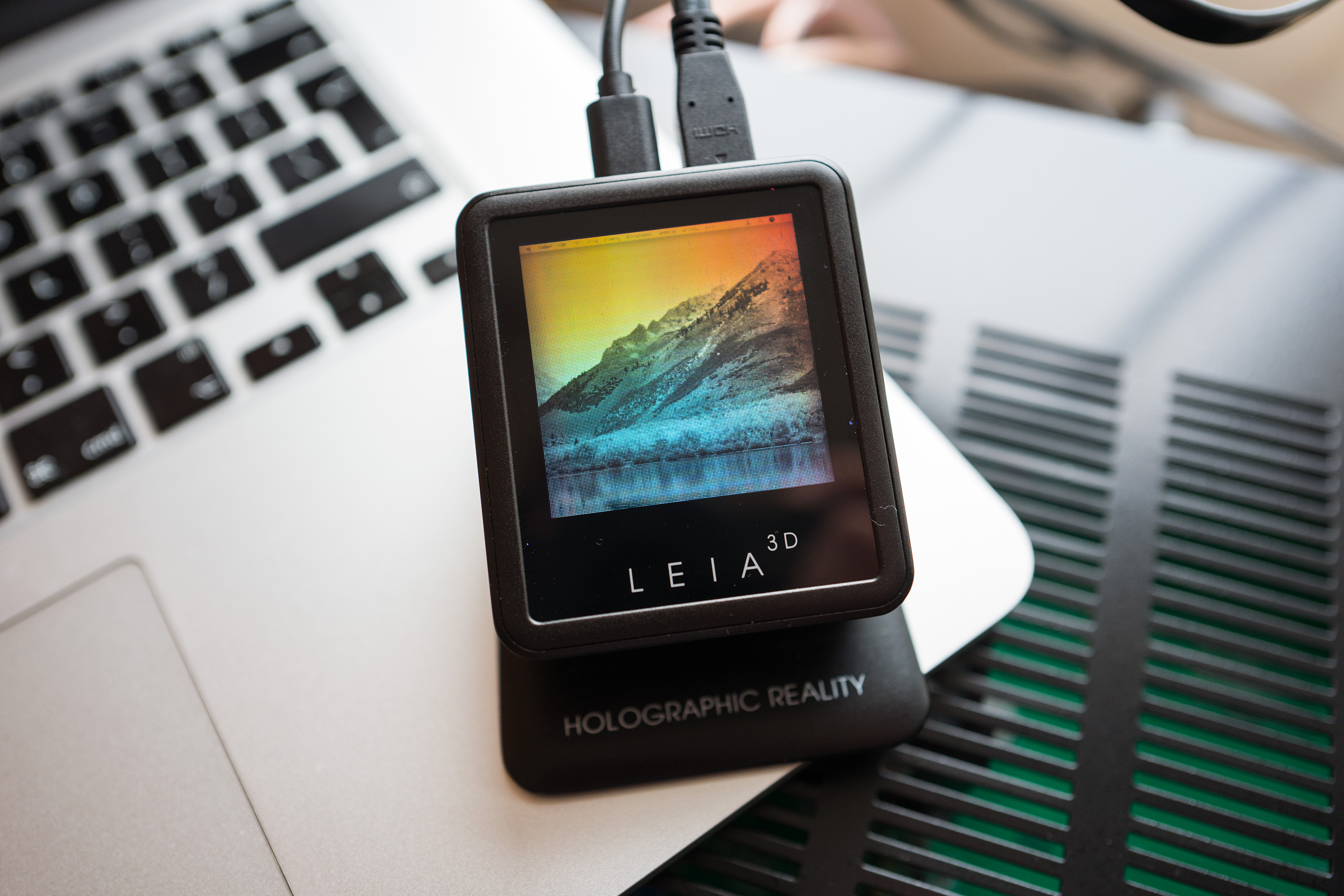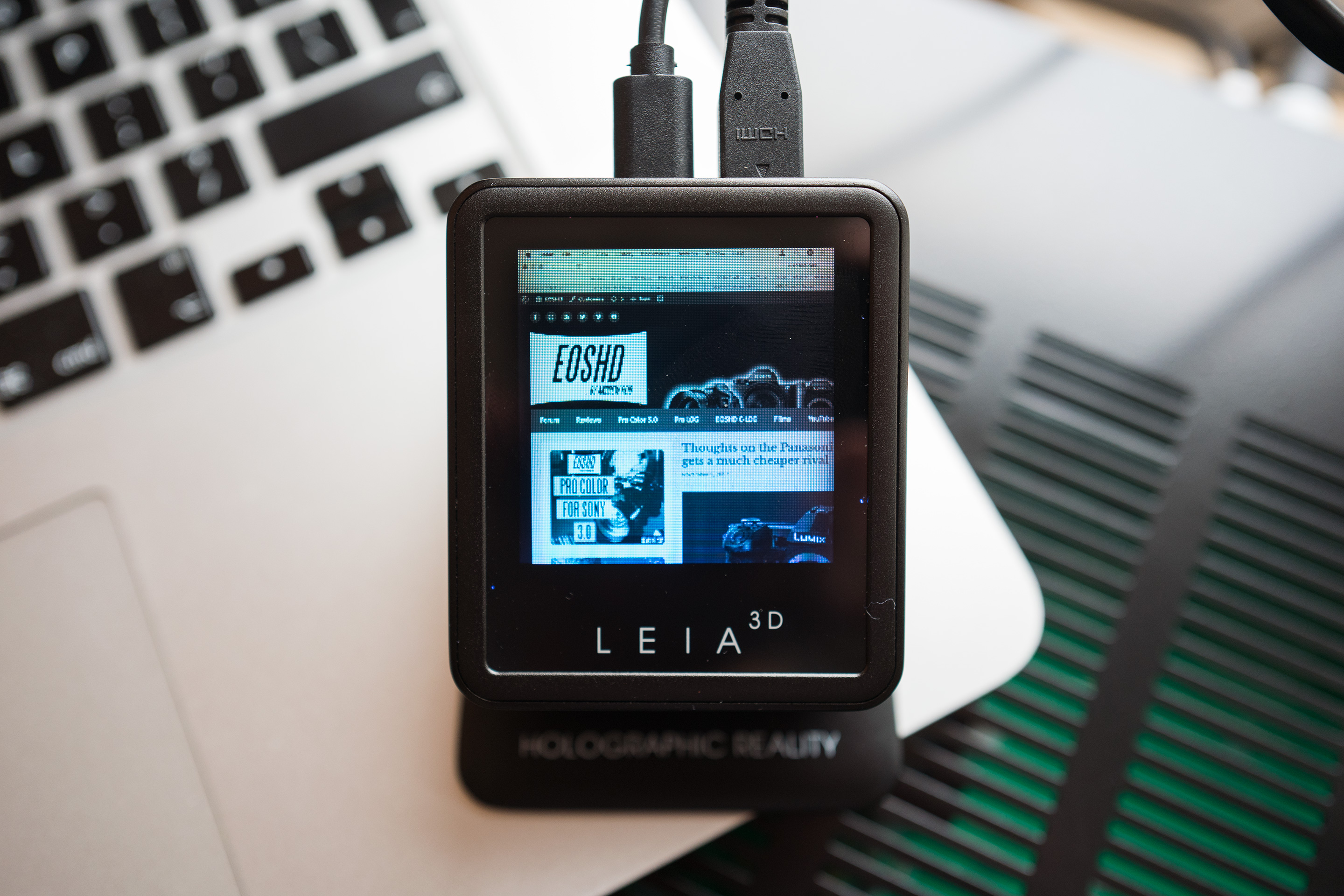 I asked Leia to provide the software development kit (SDK) for it but they refused!
The company claims they no longer support it – and an internet search for the SDK didn't bear fruit.
Are you are a smartphone app developer yourself? Maybe you have worked with similar display technology or another Leia products before? Get in touch and let's see if we can feed this little device some content.