I've been totalling up how much money I've spent on Canon gear since starting EOSHD.
Last year at BVE I ended up talking to a Canon product manager – or it may have been a sales manager – about SLR Magic. I was there at the show trying out their new titanium PL mount anamorphic primes. SLR Magic also make a rather wonderful EF mount cinema lens in the form of the 50mm T2 pictured below on my Canon 1D C.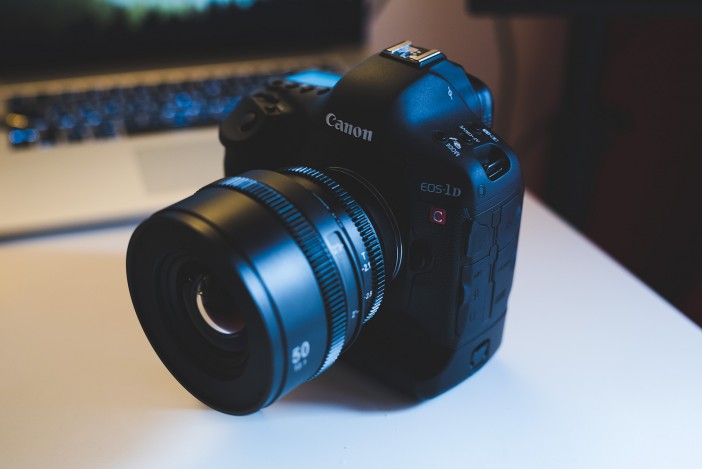 At the show I introduced myself as EOSHD. I wanted to open a dialogue with Canon about how I felt these lenses would be wonderful on the new C300 Mark II, if only they'd put an anamorphic mode in there. The sales manager gave me a very icy stare and said ominously "Oh, we know who you are" then engaged in a short conversation. I felt about 2ft tall.
The thing is, if Canon know who I am then they will also surely know I am a Canon 1D X Mark II owner, a Canon C500 owner, a Canon 1D C owner, an XC10 buyer, a Canon 5D Mark III owner, an original Canon 5D Mark II user (although I sold it and got a GH1), a regular shooter of almost the entire EF lens range and have spent an absolute fortune on Canon gear over the years.
I know I've been very critical of Canon in terms of video on their DSLRs, but I'm not exactly a lone voice am I?
This got me wondering.
How many other people they are blocking out of their feedback chain and refusing to give demo units to because they had the audacity to report the facts?
I was correct right from the start about video and it became clear to all of us later that their mainstream DSLRs like the 5D Mark IV are just not a focus when it comes to video like the Cinema EOS cameras are.
I genuinely think Canon has a problem reaching out to the voices they need to hear the most and clearly the $100,000 I have spent on their gear is worth nothing. Call it arrogance or complacency, or even just all in the name of marketing (and policing internet coverage of their products), but don't think it does them any good and sales will start to suffer. Canon just don't seem to reach out very much to the 'other side'. In my opinion this leads to being surrounded by absolutely useless feedback from 'yes' men (and very few women) advising them that everything is fine so just keep on evolving.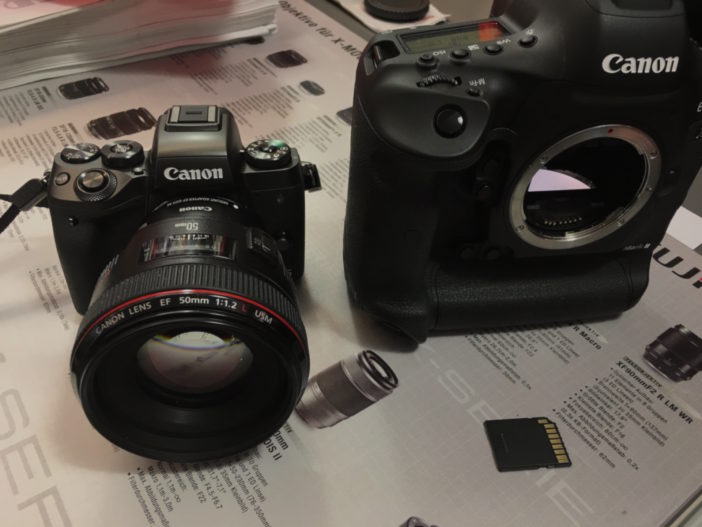 Looking at their current cameras and the 5D Mark IV, this would explain a lot.
Other high profile users like Philip Bloom have a minimal of contact or support with Canon (sometimes none at all) compared to Sony or Panasonic who engage the filmmaking community far better. Canon USA seem to have their explorers of light like Vincent Laforet but even he has seemed more distant to the company than at the height of his 5D Mark II shooting fame. Then there are DPs like Shane Hurlbut using C500s on mainstream features, but Canon doesn't seem to care about him either.
So let me get this straight – they have a multiple top-flight Hollywood DPs shooting features with their cameras but they'd rather we watched amateurish sponsored YouTube content on DPReview?
Honestly Canon you can do a lot better than this.
So I am going to try an experiment.
I am going to try and reach out to their PR people and ask for a demo unit of something modest! Let's say the Canon 35mm T1.5 EF mount cinema lens. The 1 week loan of this lens could be the start of a beautiful bridge, filled with butterflies and adorned with a beautiful rainbow at the end (or as Canon is more likely to see it, a pot of gold).
I'll update you on what they say later…