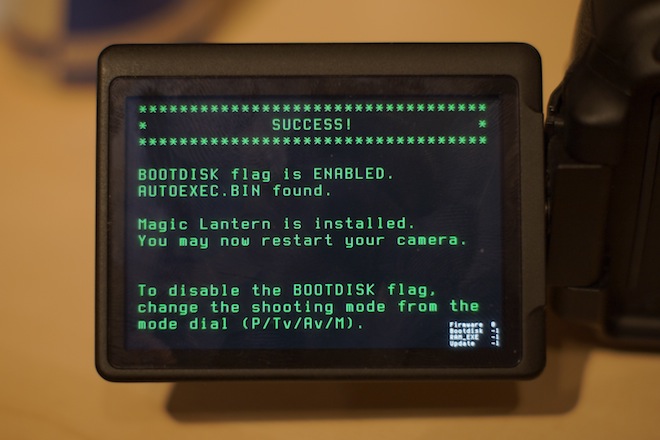 Download the latest Magic Lantern
How to: Install Magic Lantern
I am really impressed with the way the Canon DSLR hack – Magic Lantern – has recently been progressing. Enabling video on cameras that didn't have a video mode is a miracle in itself! (50D). Putting all the settings into a menu system on the camera rather than in a Windows app like PTools with the GH2 hack – also pretty good. As well as higher bitrate recording, ML has evolved to give us ISO 12,800 recording, peaking, crop marks, false colour, zebras and now even variable frame rates.
Read moreCanon 600D and latest Magic Lantern hack to bring adjustable frame rates & HDR video