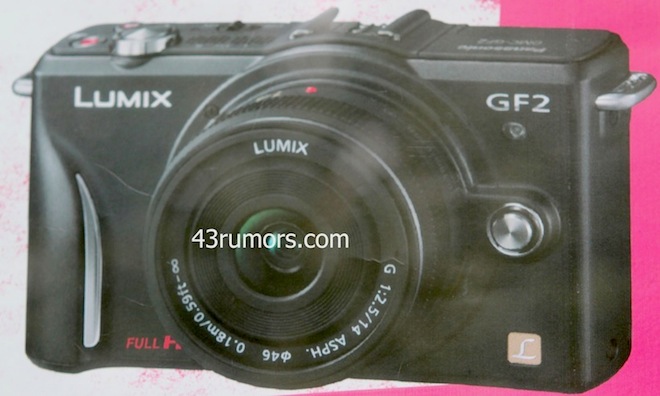 Image source – 43rumors.com
UPDATE – vital video stats are:
Full HD is 30p for NTSC, 25p for PAL. 17Mbit AVCHD in full HD mode. No 720/60p, just 720p/30p.
As predicted first by EOSHD on Twitter last week thanks to a tip off from a jolly good source, the GF2 is having a launch party this week.