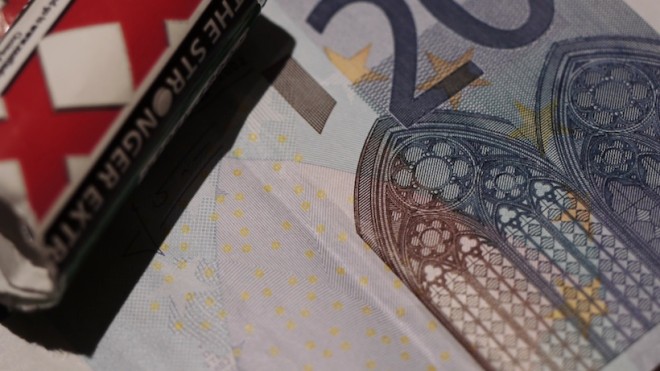 Above: Hello ultra detailed image.
With the firmware programming tools now available, various GH1 owners have been tinkering with the camera. EOSHD has been keeping a close watch on early developments.
The latest news is that menu option labels can be changed, for example ISO sensitivity becomes 'sunsitivity'. This one has big implications for an English menu patch for Japanese models. Bigger news is that the MJPEG recording mode frame rate has been adjusted to 24p and the bit rate increased for AVCHD, to 24Mbps. Although the current custom firmware only records 3-5 seconds of footage before the camera crashes, it at least shows what may be possible (hardware limitations aside). The interlaced wrapper for full HD AVCHD has also been removed so that native 24/25p footage is written to the memory card, but the camera does not play back the clips in-camera.
The more people who can test, contribute to and understand this project the faster bugs can be ironed out and functional features introduced to the camera. So EOSHD has some inititives planned for the coming week and will give the project full support, as the only outlet for it so far has been on a forum thread.
The project was initiated by Pentax Hack
So far, the project asks you to donate a small amount because the anonymous hacker doesn't even have a GH1 to test his custom firmware with! This makes his progress all the more remarkable.
His fund has now passed the $400 mark and since EOSHD.com can get hold of some new GH1 bodies in Taiwan very cheaply, I will be offering one to the project once the fund comes up a little more. However, current attempts to get in contact with the hacker have been unsuccessful! So if you are reading this 'Tester13' please get in touch. (UPDATE: he did get in touch, and it will be good to talk more about the project and publicise it more)
Since the firmware is now open to anyone to tinker with it, and to experiment by changing various parameters like frame rates, several people have started development on seperate 'test firmwares'.
I think what would help is if someone from the Canon custom firmware side who understands ASM language to lend a helping hand. 90% of the work is linking people together, opening up experiments, disucssions and testing.
So if you know anyone who may be able to contribute, let me know.