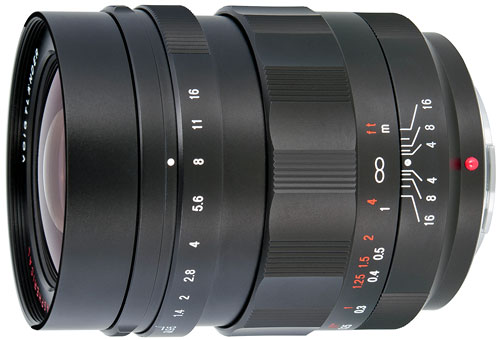 UPDATE: De-clicked aperture ring is on the lens for video, according to 43Rumors whom I am sure can read the original German better than I can! Good news!
This came out of the blue. Cosina are releasing a sister lens for the 50mm equivalent Micro Four Thirds 25mm Nokton F0.95.
The new lens will be equivalent to 35mm on full frame and features the same incredible aperture of F0.95 for extra depth of field control and low light performance on the GH2 and other Micro Four Third (MFT) cameras.