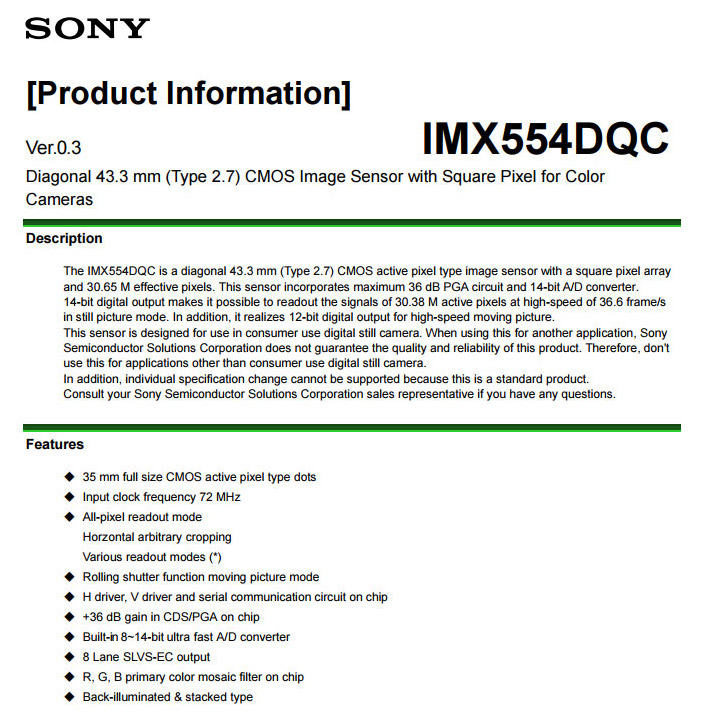 The EOS R3 is rumoured to feature the 30.38 megapixel sensor detailed here. That makes it the first Canon flagship EOS camera to use an off the shelf sensor from Sony.
Canon has used Sony sensors in the past on some cameras. Notably I believe Canon are a customer for the off the shelf 20 megapixel 1″ sensor in cameras like the G7x Mark II for example.
But if this rumour is true, it is the first time Canon has had to go to Sony for a modern flagship EOS camera, to tap the company's back-illuminated stacked sensor technology. The specs leaked match the Canon EOS R3 sensor specs very closely.
It must work out more economical to buy the sensor from Sony than to develop the same thing themselves and license all the patents.
Still, a sign of the times.
This means that essentially the images coming out of the Canon EOS R3 are Sony images in my view. Although image processing and colour science do count for a lot, the fundamental capture is by Sony in my opinion. Politically, this must be hard to take at Canon if the rumour is true.
Particularly as they have invested many billions of Yen in their own chip technology and sensor manufacturing.
Source: Androidlad / EOSHD Forum