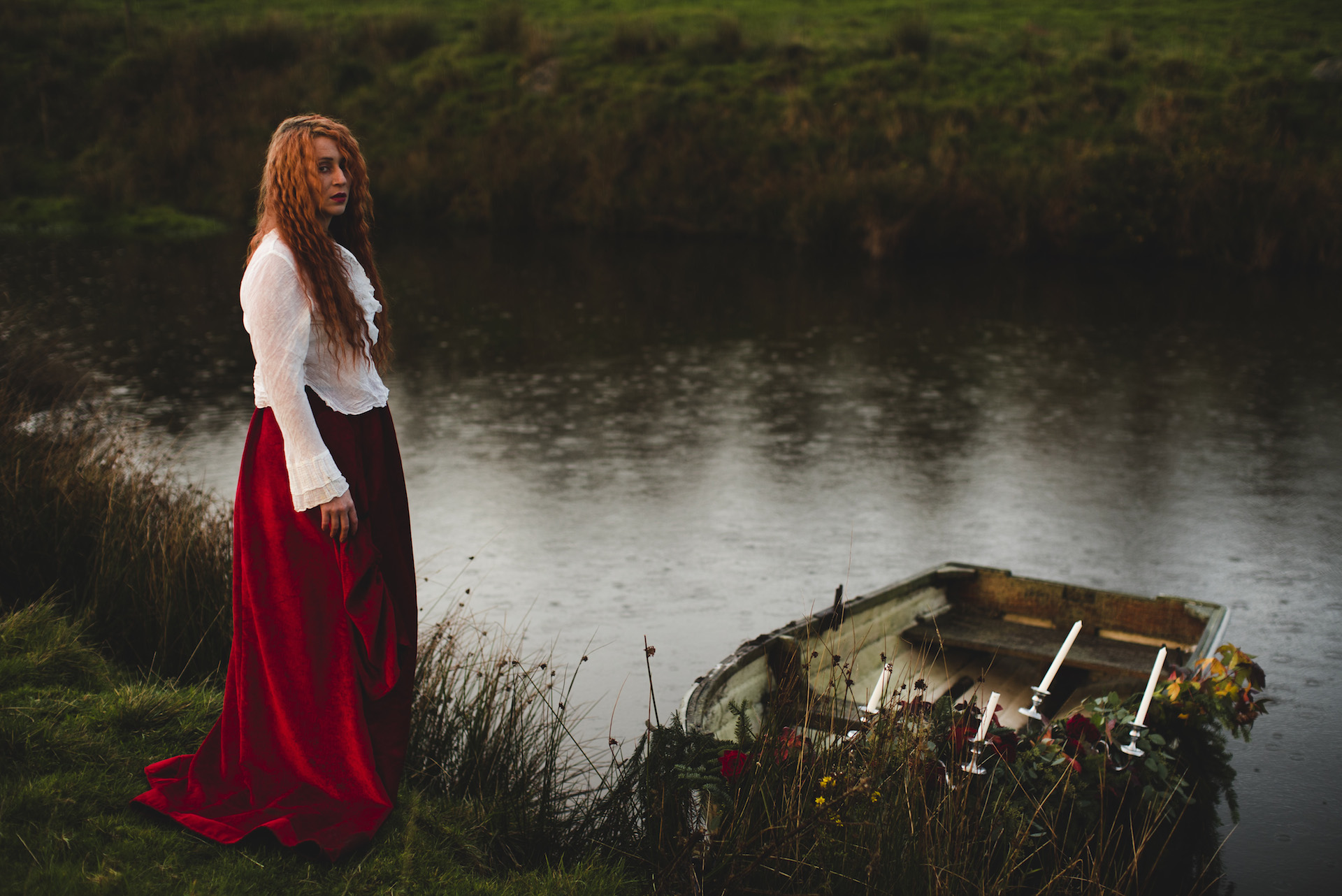 We aimed for a 19th century England feel to the images, in particular a grounded countryside look – more so than a modern glossy fashion shoot. The Canon 50mm F1.2L used on the Sony A7S via the Metabones Mark IV adapter does have quite a retro feel to the images it produces despite giving a high contrast, richly saturated result. It's one of my favourite lenses of all time and now finally I have a Sony camera that can do a lot more with it than Canon's own bodies can.
She lives with little joy or fear.
Over the water, running near,
The sheepbell tinkles in her ear.
Before her hangs a mirror clear,
Reflecting tower'd Camelot.
And as the mazy web she whirls,
She sees the surly village churls,
And the red cloaks of market girls
Pass onward from Shalott.