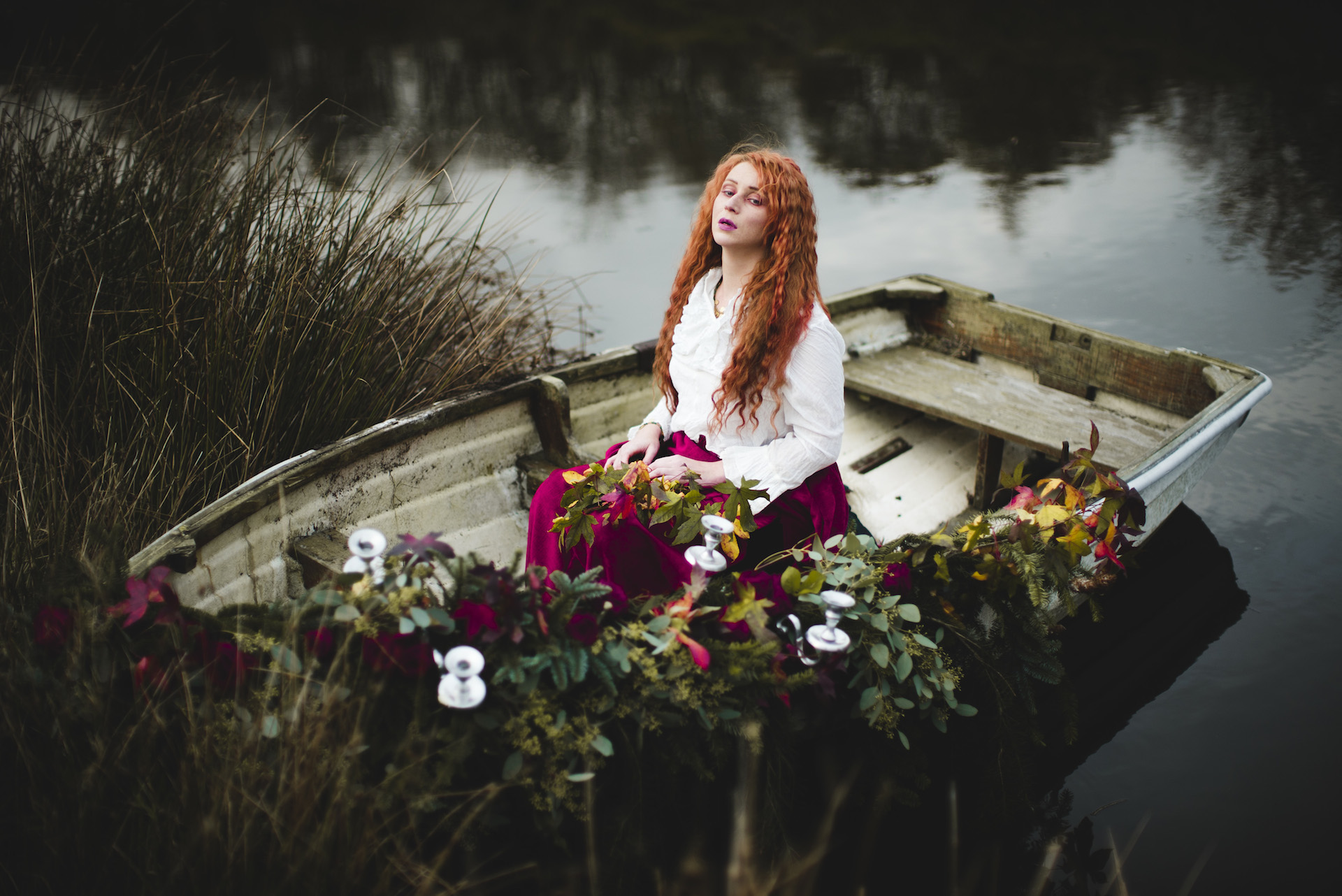 During the day I shot raw at ISO 200. I found colour responded brilliantly in raw with the A7S. Even though it has 12MP compared to the 36MP of the A7R it is my preferred stills camera of the two.
In Adobe Camera Raw I was able to give a purple hue to reds which made this shot more painterly and other-worldly.
The little isle is all inrail'd
With a rose-fence, and overtrail'd
With roses: by the marge unhail'd
The shallop flitteth silken sail'd,
Skimming down to Camelot.
A pearl garland winds her head:
She leaneth on a velvet bed,
Full royally apparelled,
The Lady of Shalott.