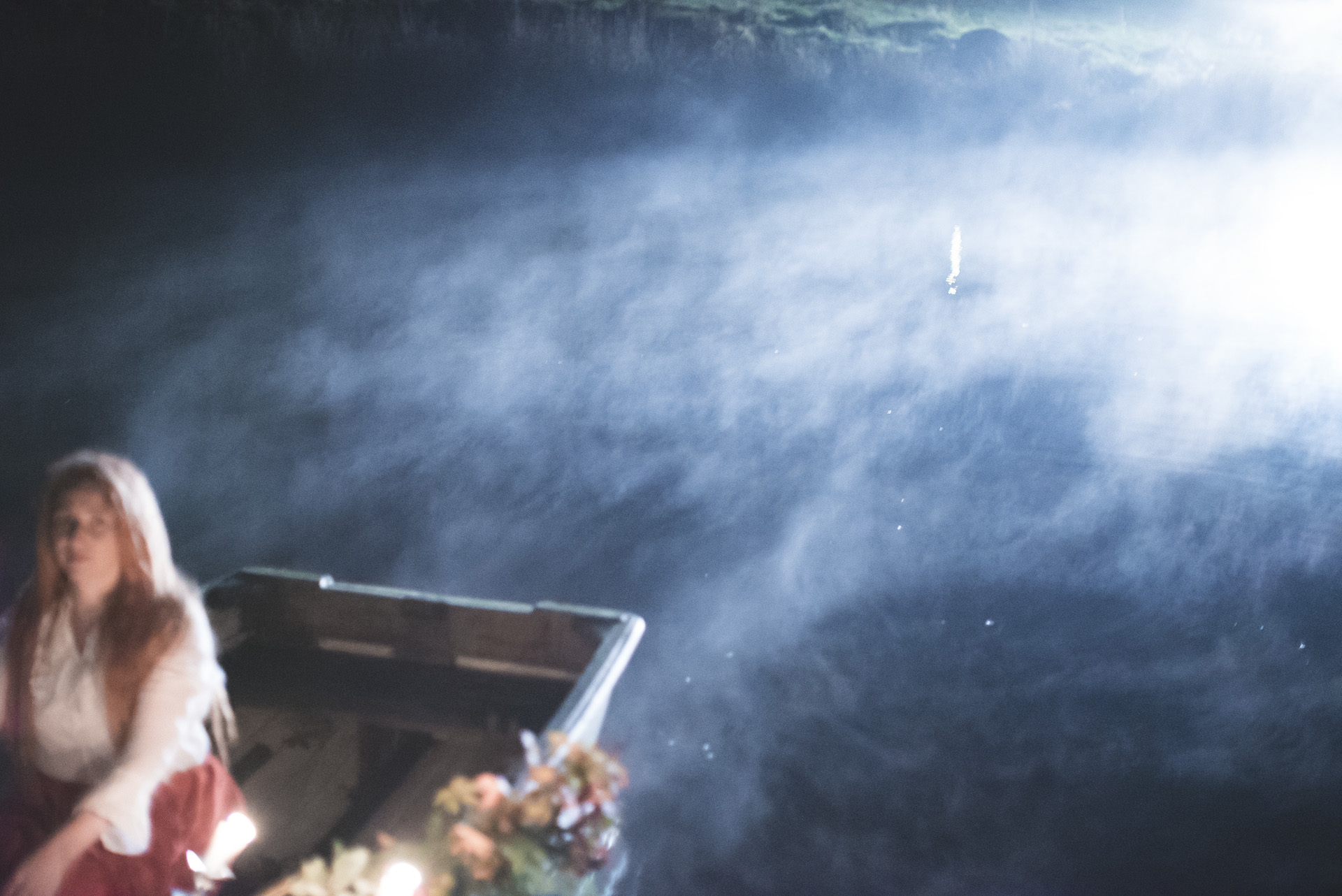 Completely invisible before and by pure chance the farm's tractor approaches on full beam – flaring up mist evaporating from the lake. The shoot will be part of a series I am doing with my sister Zara Reid.
As when to sailors while they roam,
By creeks and outfalls far from home,
Rising and dropping with the foam,
From dying swans wild warblings come,
Blown shoreward; so to Camelot
Still as the boathead wound along
The willowy hills and fields among,
They heard her chanting her deathsong,
The Lady of Shalott.