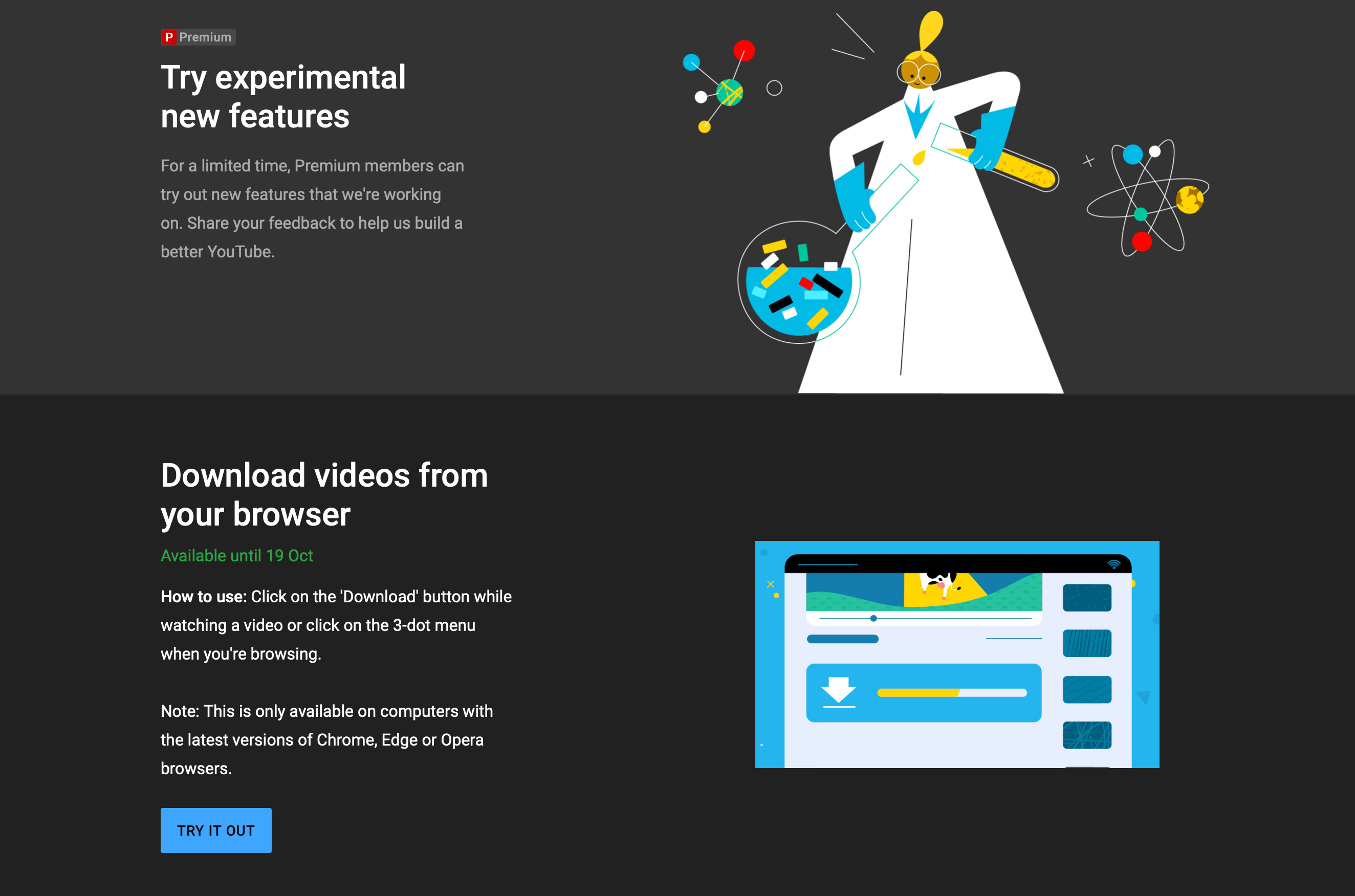 YouTube are trialing an offline download feature for Premium users, which adds a download button under all public videos.
EOSHD has tried the feature and here's how it works…
At the moment the download button cannot be enabled in Safari on a Mac, so you have to use Chrome, Edge or Opera. It does work in the Mac version of Chrome so I was able to try it.
Unfortunately it doesn't really download a high quality video file to your downloads folder like Vimeo. You still have to use a dodgy third party website for this.
So for those sampling clips and using cultural content under fair use copyright rules, this feature isn't really going to be much use!
It just seems to cache the clip and add it to an offline viewing section on YouTube's website.
It will be interesting though to see how the feature progresses and whether YouTube clips will be accessible in some sort of hidden system folder for Chrome users.