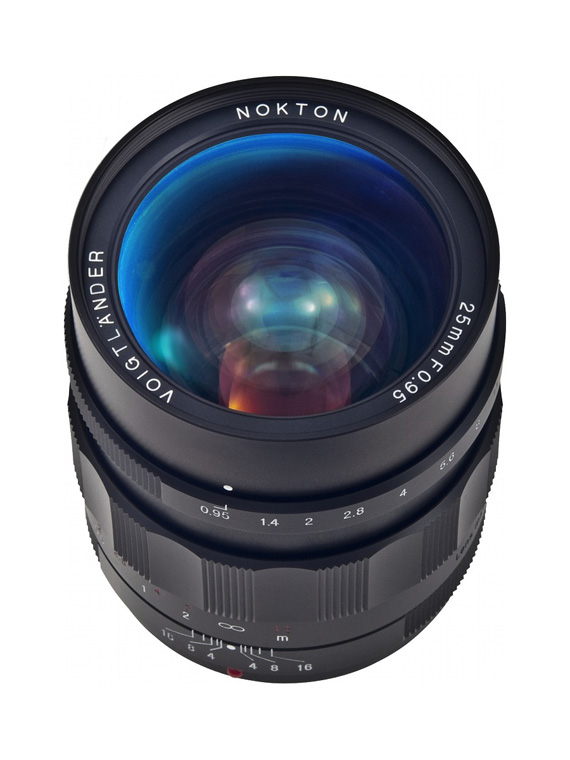 Hot on the heals of 44Mbit AVCHD, the Panasonic GH1 just had another low light performance boost. Voigtländer of Austria have revealed a new F0.95 lens for Micro 4/3rds. The image quality of the GH1 just keeps getting better and better.
According to an exclusive scoop at 43Rumors the lens is a new construction, not based around any of the fast c-mount F0.95 lenses. (Previously an American company named Nokor rebadged a Senko Japan industrial lens and re-machined it to feature a Micro 4/3rds alloy mount on the back).
Here is a video made with the Panasonic GF1 and Noktor 50mm F0.95 by Philip Bloom, which gives you an idea of the kind of shallow depth of field and low light performance you can get with industrial c-mount glass (love the crazy bokeh!). The Nokton by Voigtländer will be sharper, and an all round better lens.
[vimeo]10076013[/vimeo]
The Voigtländer has a minimum focus distance of 15cm which will be very nice for shallow depth of field close ups. It features only manual focus and a manual aperture ring, perfect for shooting video. Image quality is expected to exceed almost all current vintage F0.95 lenses, which tend to be very old. The Voigtländer, remember, is a brand new construction.
Their have been fast Nokton lenses in the past such as the 50MM F1.1 (predominently for Leica rangefinders in the M mount) and they have been very well regarded as an alternative to the Leica Noktors, as well as being much cheaper.
The lens will retail for around ¢899.
Voigtländer is now owned by Cosina.