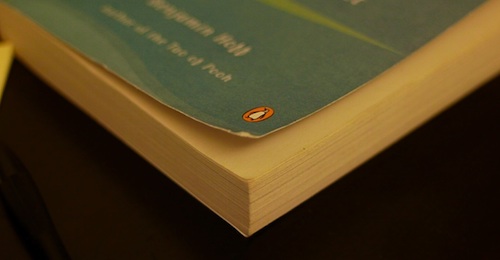 Sush! Panasonic GH1 owners. Don't tell anyone. This is top secret!
The 1080p MJPEG is much better than the new AVCHD 32Mbit 1080p.
Below are 1:1 crops of frames straight from the camera. The pale looking one is AVCHD and the punchier one is MJPEG. Look mainly at the Penguin logo on the book cover and you will see the MJPEG has better resolution as well.
Wait till you see it moving! It's stunning.
Download the AVCHD 1:1 crop
Download the MJPEG 1:1 crop
Stay tuned tomorrow for the main event, footage and all the required settings
A big thanks to Tester13 for his hard work on PTools.
Please note that this is a crop of the centre of the full 1920×1080 frame so ignore the resolution stats in your viewer!
[HR][/HR]