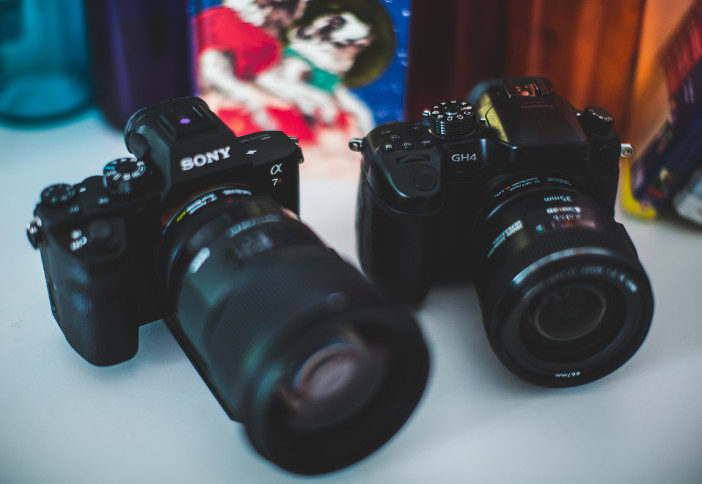 "Specs versus reality" and more on the EOSHD Forum.
Hot gear topics
In "Specs versus reality" JG Harding compares the shooting experience of the Sony RX10 II and the Canon XC10.
In the end he went for the Canon XC10 and he's not the first to criticise the actual shooting experience of the Sony line-up.
It seems Sony still have a lot of work ahead of them to convince users that a Sony camera is a fuss-free experience when the going gets tough on a shoot.
It seems S-Gamut has white balance problems issues, especially noticeable with skin-tones and faces. Sony's 8bit XAVC codec underperforms – the amount of colour information in the final shot seems in need of improvement.
We can criticise Canon (rightly) about their high prices and underwhelming specs but they continue to find favour with an enormous section of the market due to understanding 3 very critical things.
The in-the-moment workflow of shooting and how this influences their ergonomics and menu system (Fujifilm also 'get it').
The importance of satisfying colour and accurate white balance even in LOG mode.
Limiting the number of options and features in favour of a more simple shooting experience.
The petition for a Samsung NX1 hack has now reached nearly 20 pages, with the source code of the camera's Tizen OS in the public domain (although the camera firmware source code is supplied as compiled binaries) it's a great chance for some independent developers to get on board and continue to improve the now discontinued 4K powerhouse.
An EOSHD forum tradition is to guess the camera. Along with the Sigma Quattro Foveon cameras, Sigma 20mm F1.4 and soon the Sony A6300 I've been preparing my review of the Fuji X Pro 2. It's a great stills camera but how does it do for video? Well for the first time we can shoot detailed 1080p on a Fujifilm body, with those beautiful film simulation modes. Can you spot a frame of 1080p from the X Pro 2 versus the other shots from different (highly rated) cameras? It stands up well… however the camera has an achilles heel. Although the image is super sharp with a great codec and colour, it is rather prone to moire.
The controversial
Vimeo's decision to default playback to an automatically detected resolution has gone down badly with the community. Playback resolution is now always based on the speed of the viewer's internet connection, overriding one of the original paid features of a Plus account to default playback to 1080p rather than standard definition or 720p. Now viewers will have to manually select the best quality by clicking the HD button.
New York based B&H Photo & Video are facing a backlash over violating federal law and warehouse worker conditions. A frank and honest discussion involving both sides (with Henry Posner chipping in from B&H) talks about this on the forum.
Join the community now