5 years after the previous A7S, the new model sees Sony playing catch up in some ways, having made users wait many years for 10bit recording on a mirrorless camera. The Panasonic GH5 has had 10bit since 2017 – 3 years ago. We have waited even longer for Sony to reorganise their menus! With the A7S III, they have finally implemented a Panasonic / Fujifilm style menu but the results don't look aesthetic.
The Sony A7S III was promised to be "revolutionary", an "everything is new" camera. I'd say it is more like an "everything is tweaked" camera, but I do like the new 4K/120p continuous recording (not limited to S&Q but up to 30 minutes in 10bit) and a seemingly efficient modern processor to handle the heat, although as we saw with the EOS R5 early quick-tests cannot be relied on for the full story. As for the tweaks – better EVF, faster BSI sensor, improved controls, new media, bigger full sized HDMI, 10bit 4:2:2 codec, H.265 option and of course those new menus. But it's not the space-age camera some were anticipating from the rumours. Sony's advanced Quad Bayer sensor did not make it. Stills remain at just 12 megapixel. There is no 8K recording. There is no internal RAW codec. There is no internal e-ND filter. There is a small crop in 4K/120fps. The ergonomics follow the A7R IV to a tee, so there's not really a revolution here as far as hybrid usage goes and it is very much a stills camera design rather than anything more adventurous. At least the camera now has a GH5 / S1H style fully articulated screen!
Happily, internal 4K/120p recording from a full pixel readout appears to be superior on paper to the EOS R5 because it isn't pixel binned.
Thermally speaking too, this camera seems at first to be a success but real-world tests from people who aren't trying to sell the camera or satisfy Sony's marketing department will be necessary to confirm it. It could well be that the A7S III will be a more reliable choice for pros than a Canon EOS R5 or R6. The 9 million dot EVF (2048 x 1536) with huge 0.9x magnification is also very welcome. This is similar in size and detail to the GFX 100 EVF (0.86x magnification).
One thing that isn't so welcome is the persistently terrible poster-frame quality of video clips in playback mode and dated XAVC PRIVATE folder structure.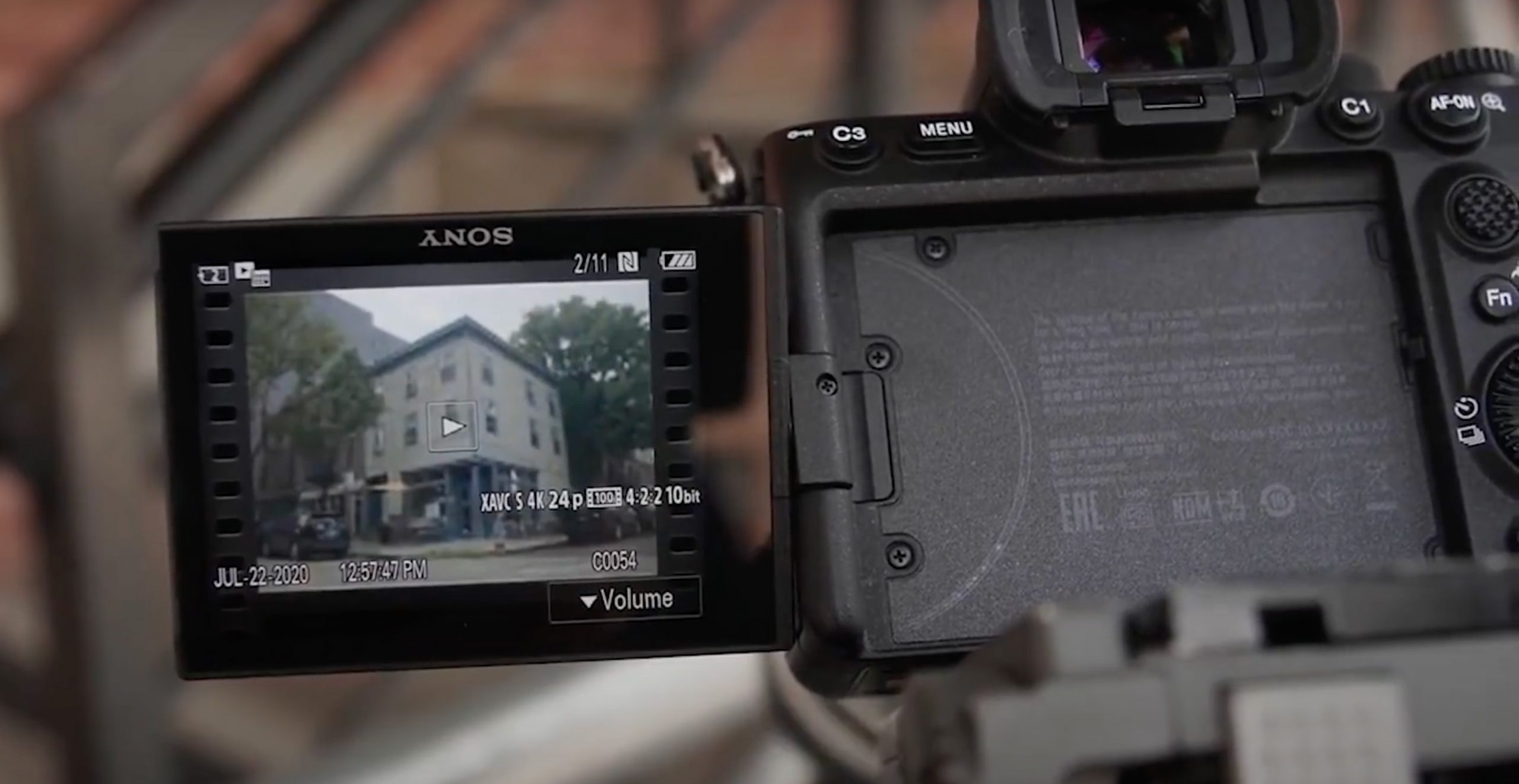 In terms of the pricing, it is somewhat disappointment in the midst of a pandemic to see prices go up and not down. Sony want nearly $4000 for the camera, $3000 for a wide angle zoom lens. This is almost pro video camera territory. Video pros and filmmakers are used to such prices but it's a tougher pill to swallow for the hybrid video/photographic market and enthusiasts. Actually, even top of the food chain filmmakers are seeing their work dry up and projects cancelled during COVID and inevitably camera sales are going to go down.
In my opinion the Panasonic S1 with 10bit V-LOG update or Fuji X-T4 offer far better bang for buck for most people!
In fact Sony has not put an attractive affordable full frame camera out for a while, after discovering what the A7 III did to the market for $3500 cameras!
Apart from the new much faster sensor readout and the very high resolution EVF, the Sony A7S III is still very much an evolution but a welcome one. After 5 years the usability improvements were much needed, and although I still think the 'soul' aspect is missing and that it looks like a corporate office work tool rather than a camera, Sony have changed a lot of small things which add up to big things over 5 years. If we compare the A7S III body to the A7S II almost everything has been tweaked. I do very much welcome the more tactile controls and joystick. I have an A7R IV and it does handle better than the older models. What started with the A9 has continued. The larger grip and larger battery, and now completely revised menus. It's just that I am not sure why this took so long, and why the revised menus didn't come out in time for A9 II and A7R IV users to enjoy. Additionally I would very much like to have the option for a firmware update for the A9, A7 III and A7R IV to update the menus, to keep these consistent with the newer cameras Sony are launching from this point on.
The new menus look sensible, but aren't what I'd describe as aesthetic.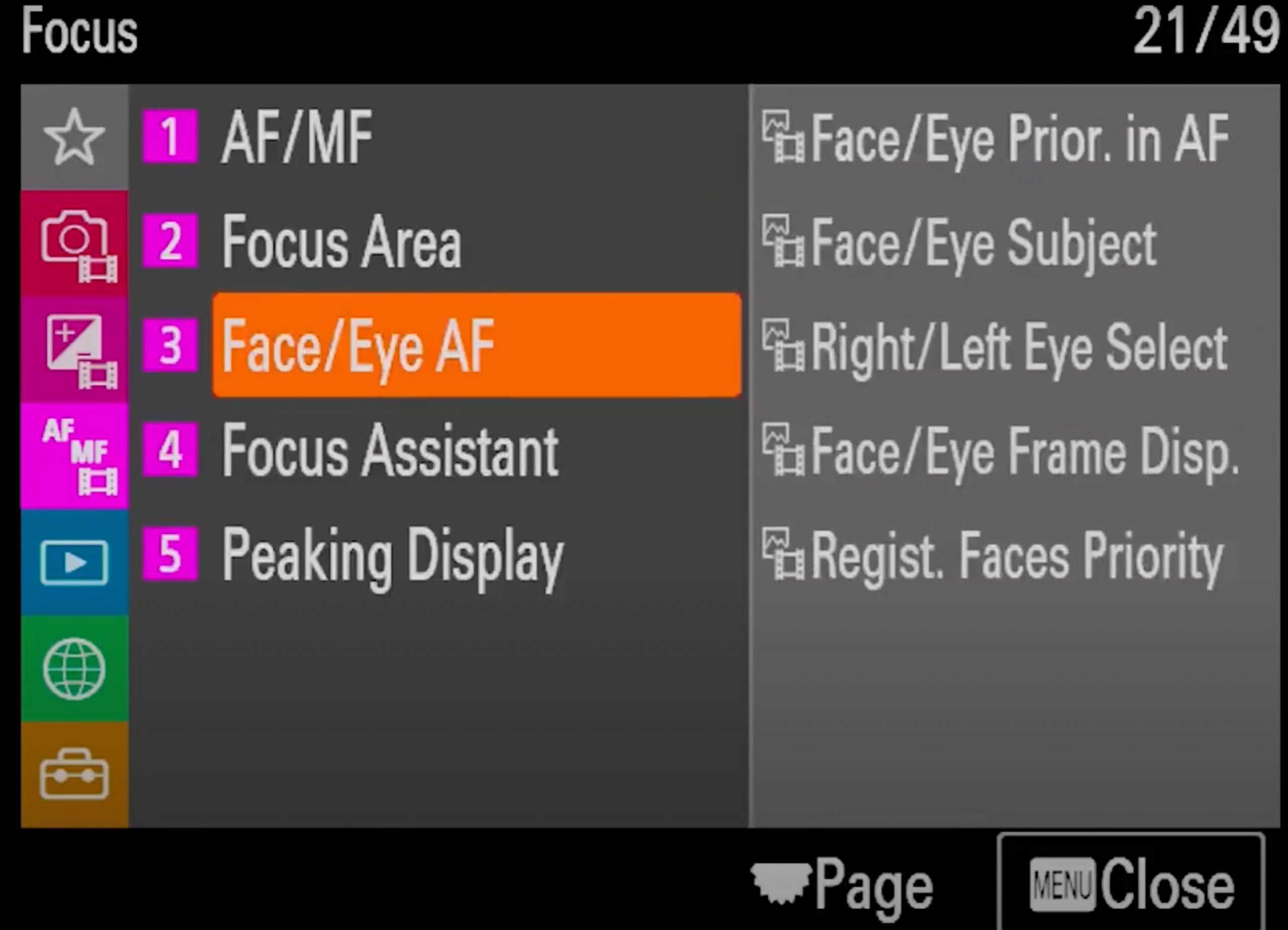 16bit RAW external recording – but to what?
Sony has chosen to be sensible and put a full sized HDMI port on the camera. External RAW recording is promised. However, there is no recorder that can currently take the 16bit RAW data via HDMI! Will Sony announce their own? I am still not a huge external recorder guy, and would like this to be internal, alas I do appreciate the legal difficulties in doing so. RED hold almost all the cards for this and only seem to be working with Canon as you see with the Komodo having an Canon RF mount and the Canon EOS R5 with internal compressed RAW codec. In my opinion something is agreed there but it is up to RED who they work with of course, and I don't think they are in any rush to work with arch-rivals in the cinema world Sony! Just my speculation! Maybe they are? Maybe one day we will see REDCODE on a mirrorless camera? Anyway for now, much as I love RAW, 10bit LOG is a great practical alternative.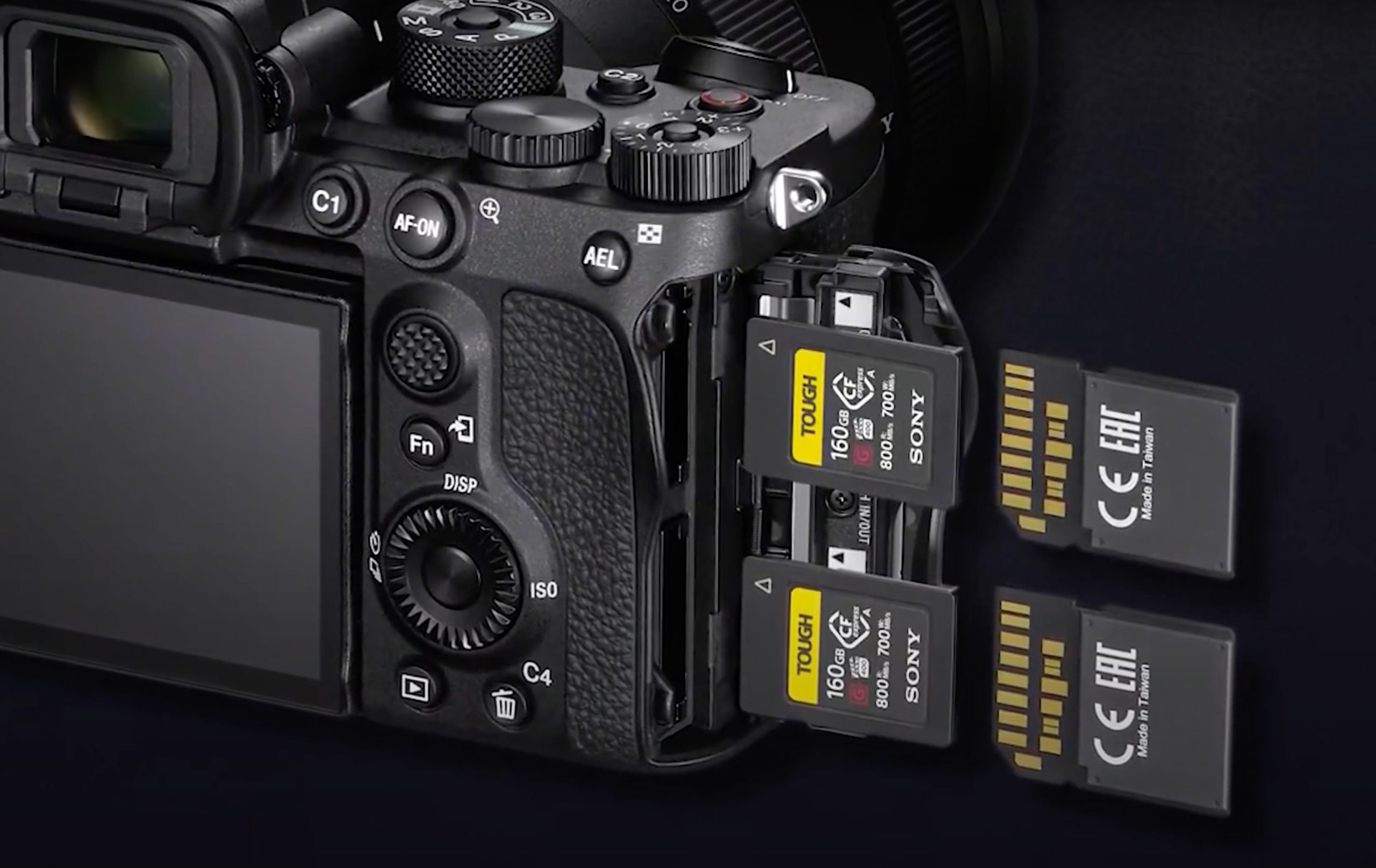 New codec options and ALL-INTRA
Along with new smaller CFExpress cards which slot into hybrid SD/CFExpress card slots, we finally get ALL-I recording in 10bit, as well as Long GOP.
Confusingly, Sony applies meaningless XAVC terminology like XAVC-HS for H.265 recording.
There's now HEIF 10bit 4:2:2 and 4:2:0 file format options for stills, in addition to the age old 8bit JPEGs. Finally catching up with the smartphone camera market here!
Phase-detect AF autofocus to A7R IV standard
10bit is not the only main advantage over the old A7S II. The autofocus system has been brought up to speed with Sony's other latter-day mirrorless cameras. This is very welcome.
The hybrid autofocus covers 92% of the image sensor and uses 759 points with phase detection and 425 with contrast AF. Both human eye-detect AF and animal eye AF are implemented and is able to lock on at a greater distance from the subject than before. AF sensitivity in low light goes down to -6 EV.
Small improvements to 5 axis IBIS
The system is now rated for 5.5 stops and has an optional active digital mode on top for video use.
This should bring the camera closer to the superior IBIS performance of the Panasonic GH5 and S1H.
Summing up
The changes over 5 years worth of technological advancements add up to a lot on the A7S III. It seems to be a sensible product which has taken on board a lot of feedback from videographers, whilst absorbing a lot of the changes stills photographers have been asking for and already got on cameras like the A7R IV. However the real customer for the A7S III is a hybrid content creator, a team that can provide multimedia. Those who only shoot stills may be better off with something like a Fuji GFX 100, Sony A7R IV or a Nikon D850. Someone who only shoots video will be very satisfied with the A7S III but will have to weigh up the option of the more expensive cinema cameras too. It has taken Sony (and Canon) a long time to catch up with Panasonic and Fuji in terms of 10bit recording, but the latest silicon is no slouch when it comes to readout speed. The 4K 120p 10bit seems vastly superior on the A7S III to the Canon EOS R5, and isn't yet offered by any other mirrorless cameras.