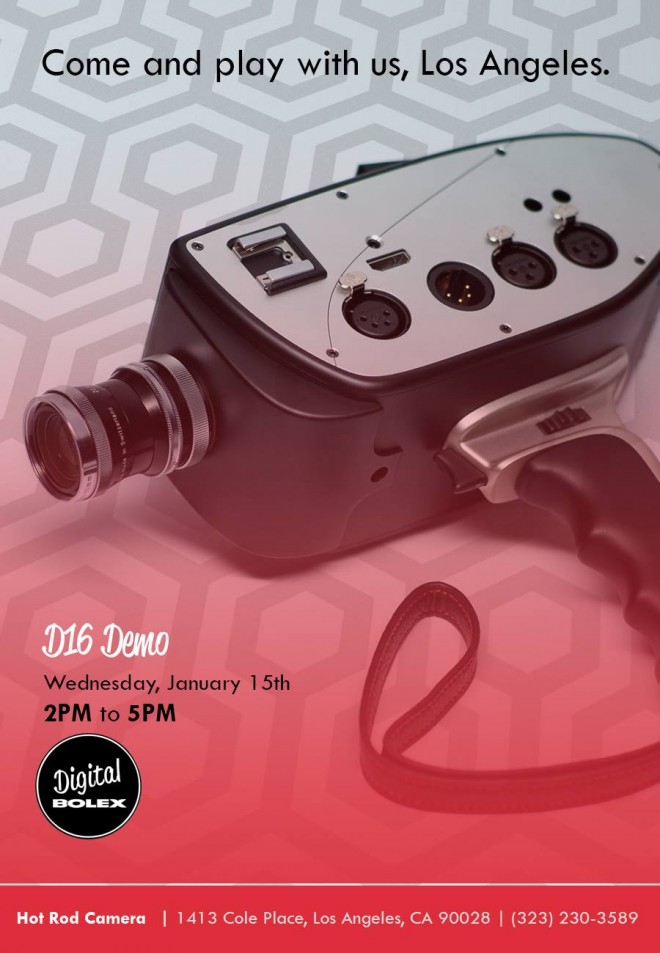 If you are in LA I highly recommend going along to Hot Rod Cameras on Wednesday.
Joe of Digital Bolex will be there to answer any questions and host a try out session for the camera along with Hot Rod Camera's Illya Friedman!
I would be there myself if I lived in LA. Have fun people!
****