Just as the world couldn't get any more messed up, indie darlings Digital Bolex have added to the overall mood of pessimism, announcing they are pulling out of the camera market.
Digital Bolex were quite special along with Ikonoskop and Blackmagic in offering raw shooting Super 16mm format digital cameras. This is a timeless format for filmmakers which will always have a place and I hope it see it live on. However with the demise of CCD sensors (which have an analogue look) and Kodak who designed the Digital Bolex sensor, seemingly one of the problems they encountered was getting hold of future sensors at an affordable enough price. The sensor in the Digital Bolex was manufactured by Truesense after Kodak pulled out of the market, but that company has now been acquired by Omnivision.
In my opinion the camera market has a dangerous lack of smaller successful independent manufacturers, both in terms of sensors and cameras. On the lenses side we do have several very successful smaller companies, SLR Magic being one of them, but still I'd like to see more. Innovation is suffering and 90% of the competition exists only between the conglomerates.
I also think the manufacturing and design base is far too centred around one country (Japan). We need to make it easier for UK, European and US startups to build cameras. There's already a lot of management, design and programming skills here. The question is how viable the margins are.
The Digital Bolex D16 was made in relatively small quantities for a niche of artists, enthusiasts and pros. I don't think such a camera can quite manage to be mass market again like Super 8 was in the 70's.
Digital Bolex D16, I will miss you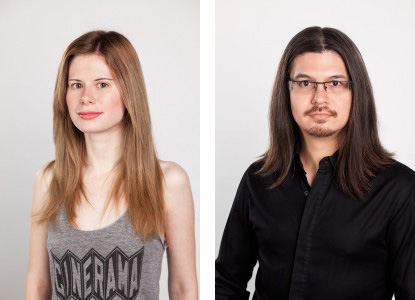 I'd just like to wish Joe and Elle all the best for the future and hope our paths cross one day.
It's heartbreaking news. However Digital Bolex as an active entity are sticking around – even though the camera production has ceased for now.
Says Elle:
"While we aren't going to be making cameras anymore, we're not going anywhere—you don't have to go home, but you can stay here. Our website, forum, and help section will continue as a resource for existing customers and those renting the camera from private owners or rental houses who need help, and as a way for filmmakers to promote their D16 projects. Our phone will stay on, and all warranties, repairs, and upgrades will continue to be performed by our team as we honor our commitment to the users who have chosen to enter into a relationship with us. Our in-kind support of filmmakers, film initiatives, and our grant for women cinematographers will also still be active, and we will also continue to support owners by sharing rental information and locations for interested filmmakers."