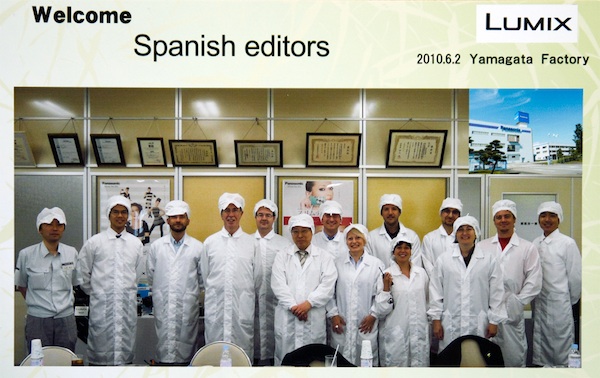 Recently some journalists were given a tour of Panasonic optical division's factory in Japan.
Meanwhile, 43rumors has recently noticed the excellent Spanish site DSLR Magazine has gone to press with a rumour about Panasonic's future plans.
Apparently Panasonic want to reduce shutter lag in the Micro 4/3rds system, and to do that requires a new type of shutter technology.
They state that this is related to 'advances in processing and buffer with the coveted completely electronic shutter'.
It is well know that this kind of shutter is 'coveted' by Panasonic. They have stated their aim time-and-again. Now, whether or not a Panasonic engineer, product planner or marketing strategist has hinted off the record to the journalist at DSLR Magazine whilst giving them a factory tour, is not for me to say one way or the other!
What we can say is that DSLR Magazine are a good source, and have published many exclusive interviews with Panasonic previously.