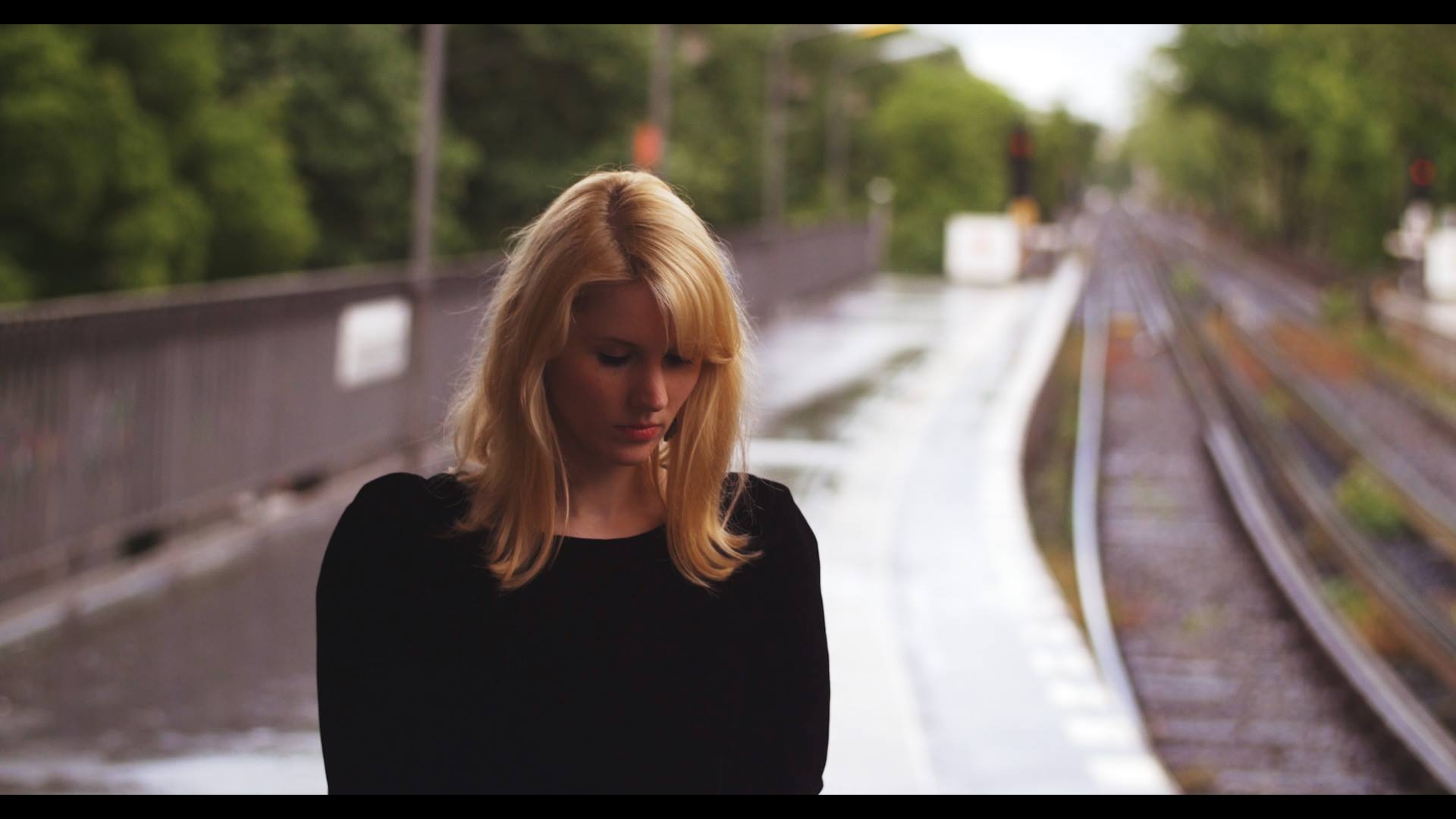 Above, 4K frame from the good old GH4, on my shoot in Berlin "The Machine".
Fuss about nothing or bad omen? Following the events of yesterday Panasonic shooters are wondering why the GH5 is going to be re-released as a Mark II model after 4 years. Having rumours out there can't be helped. However in my opinion Panasonic should be at least trying to manage our expectations far better. They cannot blame customers for wondering if a blockbuster GH6 is going to come out at all… The buck stops with them. Why bother with a GH5 Mark II if it is?
I just don't accept waking up one day in 2021 to see a GH5 Mark II leaked out via 43rumors. It is completely unacceptable to have this anticlimax and so many doubts about future releases.
I want to be reassured and confident about that all-singing, all-dancing GH6 ProRes/RAW future.
I have a lot invested in Micro Four Thirds lenses. It is not that Panasonic hasn't been generous in the past 4 years with firmware updates for the GH5 including V-LOG and I have nothing against the engineers in Osaka. They all deserve full credit in Japan for the amount of work they needed to do on the S series of full frame cameras and lenses at the same time as keeping Micro Four Thirds going; the S1, S1H and more all needed to be planned, designed, developed, marketed and manufactured. Now we are in 2021, but there is a big worldwide chip shortage. This could also impact most cameras that are due to be released, resulting in some quite long slippages, so to be clear once again I have nothing bad to say about the hard working engineers at Panasonic who are doing their best under difficult circumstances and during a pandemic too.
What Panasonic marketing needs to do is come clean and tell us what the future is for Micro Four Thirds.
We need more.
There was never a GH3 Mark II or a GH4 Mark II so I am confused about why they need one now.
I am sure the GH5 Mark II is not the whole story for 2021 but the common perception is what it is. If they cannot stop leaks to Nokishita at least make sure the GH6 leaks first!
I am a normal customer and only think like one. I also write what I think on this blog. So when I have doubts in mind over the future of Micro Four Thirds I am not going to stand here and lie to you.
I have good reasons to have doubts. The fact there is now a full frame S1H and Olympus getting out of Micro Four Thirds completely does not exactly help your customers stay loyal to Micro Four Thirds and invest in that $2000 10-25mm F1.7, confident you'll have a GH6 to make use of it with later.
I think Panasonic really do need to come forward and give us a sign with concrete evidence they are committed to Micro Four Thirds and what would really help is a development announcement of the GH6.
Time and time again I have said to Panasonic, please do the following:
The word CINEMA in your GH branding
The codec ProRes in your camera
We don't need 20 megapixels (GH5S sensor is better)
4K/120p to compete with Sony
… So when a Panasonic Cinema Lumix GH6 with ProRes is released, we can all go out and buy it.
Instead Panasonic are f***ing this up in all sorts of ways.
Forcing journalists and camera reviewers to sign NDAs just to get a sniff of the product road map a week in advance. This is a common industry practice and I just don't think it works for anybody at all.
This results in all the good sources for camera info basically mute under an NDA while 43rumors gobbles up our readers and trickles out genuine info laced with bullshit and invasive advertising.
Why let a rumours site make your big product announcements for you months in advance, with a really incomplete picture of the camera, incomplete specs dripping out of a tap and confusing all your customers?
And why exactly have we had to wait 4 years for ProRes and RAW recording anyway, when Blackmagic have had it since 2012? This is Panasonic's best selling video line and it still doesn't have an Mac OS editing codec.
Where is an electronically variable internal ND filter?
Editing. Exposure. Forget about 8K, these are the absolute basics of shooting video.
When the GH4 came out in 2014 it was a breakthrough and is still a great camera today, but by now we should have had the above.
Just like the GH1 and GH2 before it, the GH4 was a success. Just about the only 2014 competition in small cameras was the $12,000 Canon 1D C.
Today in 2021 Panasonic has a lot more competition for GH6 customers and is in my opinion is just not responding well enough to demand.
Sigma have put phase-detect AF in an L-mount camera before Panasonic has and they are a lens company!
Even with Sony taking their sweet time over the A7S III – 5 YEARS – the fact it is exists and the GH6 still does not is a problem. Why are they letting people jump ship to Fuji or Sony for video? And Canon is now directly competing in the same product category albeit at much higher prices with the C70.
Come on Panasonic, lets sort this out.