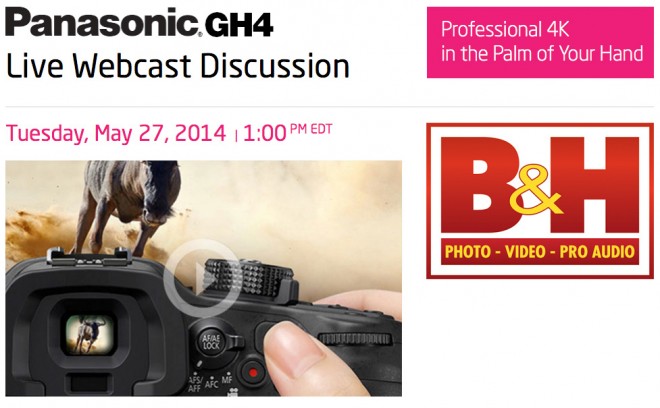 Watch the B&H Studio GH4 live broadcast here
Starting 1PM EDT, Tuesday, May 27, 2014
Today B&H will be holding a live webcast discussion about the Panasonic GH4 with filmmakers and Panasonic's Mathew Frazer.
My GH4 review will be published today and there's also a chance for you to win a GH4 at B&H by tweeting a question with the hashtag #BHPhotoLive here
Then following the review, this evening my Panasonic GH4 Shooter's Guide book will be launched.
Stay tuned to EOSHD on this busy day for GH4 users!