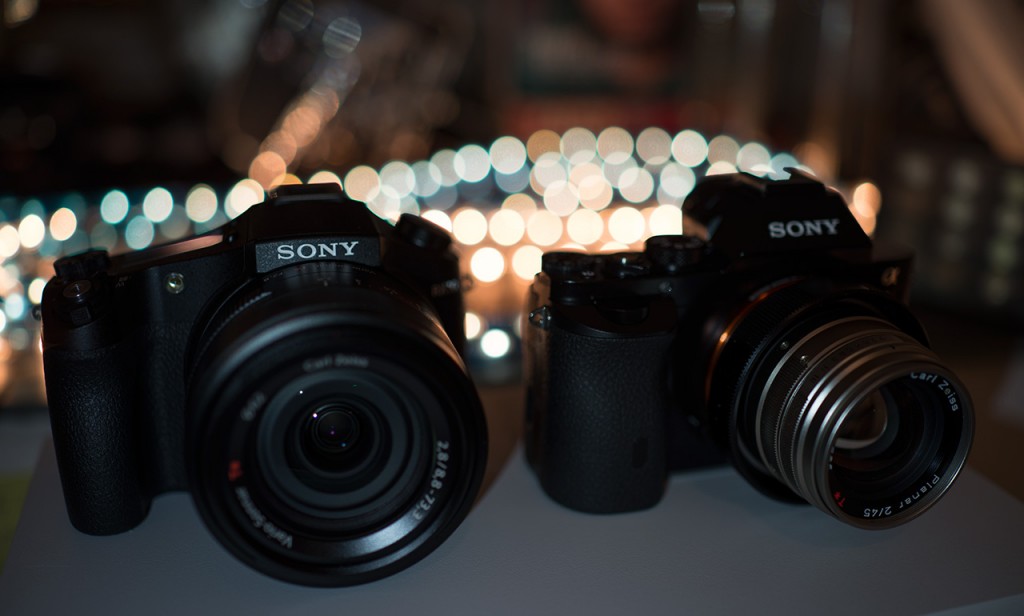 When I reviewed it earlier this year I found the RX10 to be an excellent shot getter – but it was also a shot loser as well due to the weak AVCHD implementation. Many of my images suffered from too much mud and a break-up of detail in certain situations. So this is very welcome news from Sony. The V2.0 RX10 firmware adds 50Mbit/s XAVC-S codec and just as excitingly 120fps for slow-mo, making the RX10 a very interesting creative prospect because of the very effective stabilisation, long lens range, built in ND filter and a sensor with a full pixel readout.
The RX10 came just a bit too early for Sony's broad sweeping plans to make XAVC-S their next standard consumer video codec. The hardware is capable of better though (the core internals are similar to the RX100 M3 and AX100 which already have XAVC-S) and today we see some of that potential released by Sony in a firmware update, which you can download here. It appears the updater is Windows only at the moment but Mac users can install Windows in bootcamp or using virtualisation software like VMWare (my preferred choice).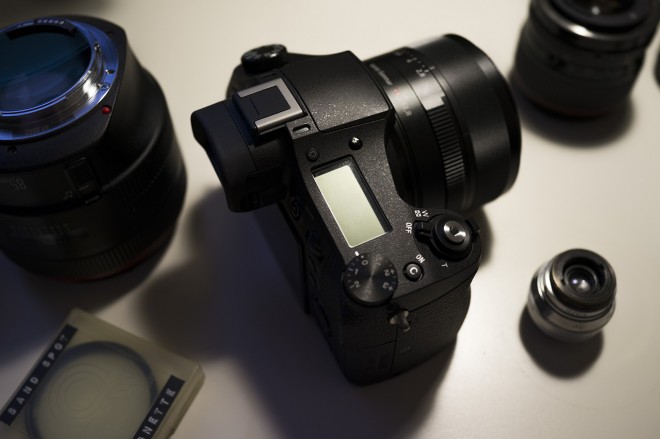 I'm holding out some hope that the Sony RX1 will also get some video quality improvements and the new codec, after this is the most expensive of Sony's RX line and is full frame.
The A7 and A7R already have a way for users to get XAVC and that is the A7S!
Although the RX10 has a 2.7x crop sensor I prefer the look overall to the RX100 thanks to the enormous lens on the RX10, you really can get a nice separation of your subject if using the longer end of the 24-200mm equiv. F2.8 (constant) zoom. The ergonomics are also nicer and the build quality of the body is way above average for a camera in this class.
The firmware update is no doubt in part a response to the competing Panasonic FZ1000 with 4K video. Although RX10 owners might be within their rights to suggest that if it is truly to compete with Panasonic, then a 4K firmware update would have been far preferable! I am sure the next RX10 hardware iteration will record 4K but until then, this is a camera that shoots some very nice 1080p with an enormous range of features.
I'll shoot more with the new firmware at the weekend, to see if Sony's digital low pass filter was included as well for reduced moire & aliasing (like on the A7S). XAVC-S on the A7S was a better implementation than on the RX100 M3 – I wonder which camp this will fall into? 120fps is entirely new on this camera as well and it will be interesting to see if this performs the same as the RX100 M3 or better.
Next move – S-LOG 2 please Sony!!
Here are some of the key pros and cons revised for V2, from my full review earlier…
Pros
Stunning Zeiss 24-200mm F2.8 zoom (if sold separately as a broadcast ENG / Super 16mm cine lens, would be worth a lot of money indeed)
DSLR-like feel to results especially the raw stills
Full pixel readout creates finely detailed 1080p
XAVC-S at 50Mbit/s (v2.0 firmware)
120fps slow-mo interesting creatively, including broad range of other frame rates (24p very welcome)
PAL / NTSC switchable
Uncompressed HDMI
Fantastic "shot getter"
Built in ND filter (though quite weak)
Built in EVF
Effective stabilisation
Articulated screen
Stepless aperture ring
Headphone and mic sockets
Good ergonomics with plenty of customisable buttons
Cons
Not a great low light camera
EVF not up to standard of similarly priced Olympus, Panasonic, Fuji and other Sony cameras
Articulated screen makes screeching sound as it scrapes the back of the camera when released
Mediocre battery life and no included charger aside from USB adapter & cable
Confusing separation of stills and movie files in playback mode
Very low quality thumbnails for movies in playback mode
In manual focus mode, quite hard to tell if image is in focus without using punch in focus assist
Manual focus ring does not act like a mechanical one – can be confusing
Peaking not very effective compared to Blackmagic Pocket Cinema Camera
Cannot shoot stills when mode dial set to video like on other cameras
Camera complains about database restructuring when your card has been in another camera
Menus not very well organised, with features that should be grouped together scattered far and wide across too many pages and options