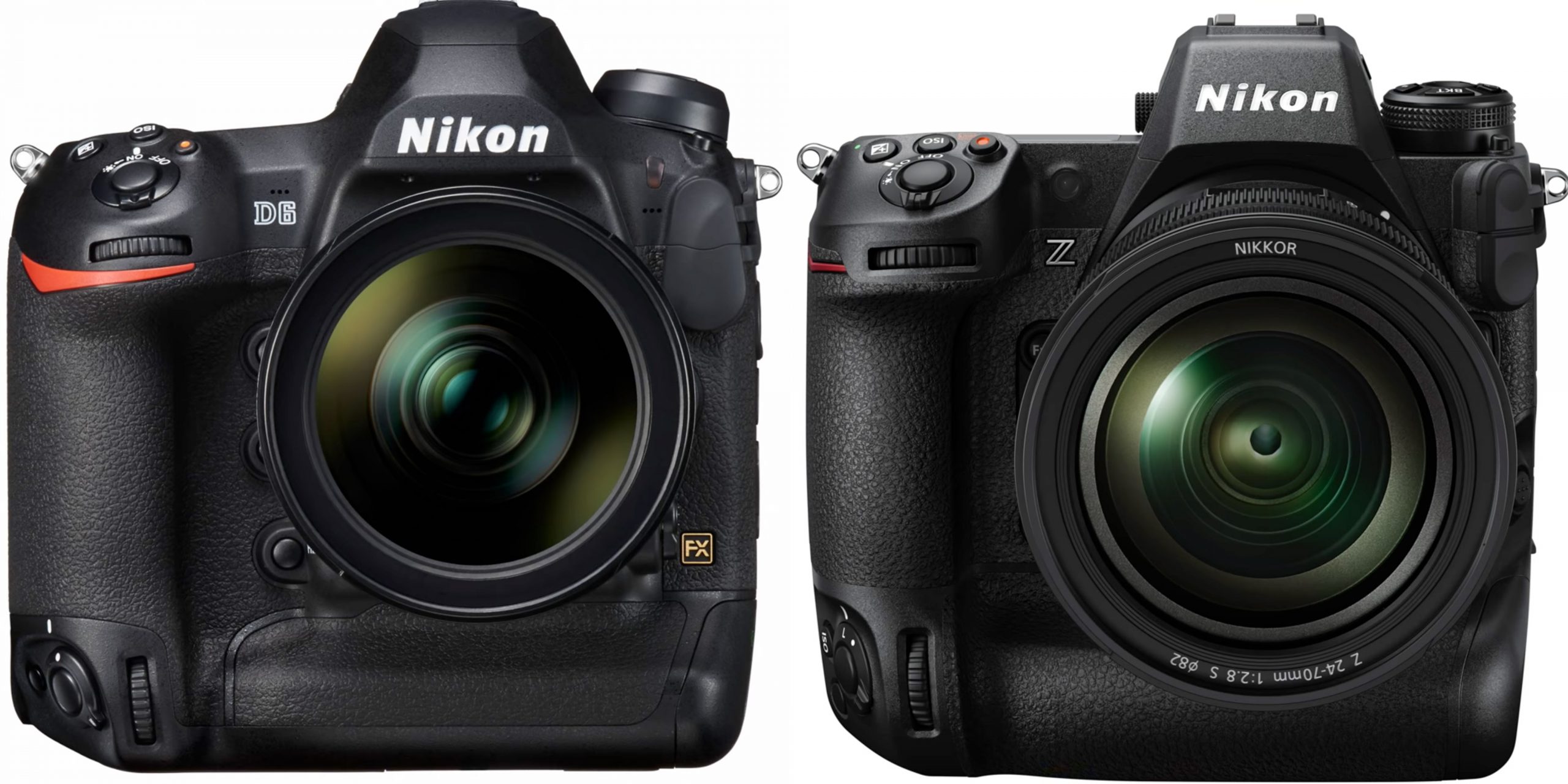 Another day, another $6K camera! I am sure the Nikon Z9 is going to be a very nice one, but Nikon appears to be playing follow my leader, as a company that simply rehouses Sony's cameras.
Yes Nikon's hands are in the parts bin again! Let's see what they come up with this time. Pick a sensor (from Sony). Pick an image processor (from Sony). Put it together in Thailand. Stamp a Nikon logo on the front and call it done. As with the Nikon Z6 and Sony A7 III so it follows the Z9 looks to be a Sony A1 with a Nikon badge.
Has Nikon lost the ability to make original cameras and tech?
In my opinion, sadly yes, seems it to me.
It all begs the question why would you shoot with a Nikon Z9 instead of a Sony A1? The ecosystem and lens line up is far more established on the Sony side. And the (admittedly very good) specs sheet is very similar. So with Sony on approximately 30% market share can Nikon claw their way up from 8% or are they doomed?
Here's what to expect from the Z9:
50MP stacked sensor (same as A1)
Larger form factor than A1 (integrated vertical grip is not really an advantage in my opinion)
8K up to 30fps
Only this model is coming in 2021 but there may be a Nikon Z1 for sports shooting / low light / low megapixels and a $4000 Z8 that sits under Z9 come 2022/23
Main competitors: Sony A1 / Canon EOS R5 / Nikon D6 / Canon 1D X Mark III
External ProRes RAW video
New EXPEED processor of course
Improved AF and AF tracking (some claims of "better than the D6")
Dual card slots of course (XQD/Cfexpress type B)
At least 20fps burst at full resolution
High resolution, blackout-free EVF (5.76 MP 120hz)
New menus and control scheme (quite different to D6)
Top panel LCD info display
New battery: Nikon EN-EL18x
USB C and LAN
Release expected November 2021
Price will be $6000 minimum

Traditional Nikon strengths will be present and correct – ISO 64, well organised menus, tactile ergonomics (esp. D5 / D6) and I'm sure great colour science.
However.
The traditionally weak areas for Sony are pretty much now overcome. Colour science, ergonomics, menus and the 'consumer electronics' feel – these are not criticisms you can level at the A1, or indeed the A7S III. In fact, menus aside, even last year's A7R IV is already much improved from where Sony where 3 or 4 years ago. What reasons will Nikon give us to invest $6K in the Z9 that are unique?
The Nikon 'edge' and USP seems to be minor to me. This camera feels very regurgitative!
On the video side, Nikon did not even so much as hint at 10bit codecs in the development announcements, let alone an internal RAW codec to match the Canon EOS R5 and 1D X Mark III.
But we can expect some form of 8K video.

If the Z9 is aimed at the flagship D6 pro user, a group that includes professional sports shooters and paparazzi then a megapixel count of 50MP+is an odd choice. Will there be an even faster, lower resolution, higher ISO, smaller file size model coming dubbed Z1 that really succeeds the D6?
The Z9 does promise both megapixels and speed, great AF, compatibility with DSLR Nikon F mount glass of course. The native Z-mount range of lenses is still a bit small. I do find the Fringer EF adapter works really well on the Nikon Z series for Canon EF lenses. The Techart E-mount adapter for Nikon Z not so much for pro work (not reliable enough). So on the lenses side we have to give it to E-mount and Sony too.
If you are a long time established Nikon shooter (and brand loyalist) then of course the brand appeal of that badge is a big one, and certainly in no way diminished by the Z9 being a rehoused A1. Will a lot of traditional Nikon shooters switch to Sony though? And have they already, due to the pro Z series cameras being so late in the day? I'd say so, yes.