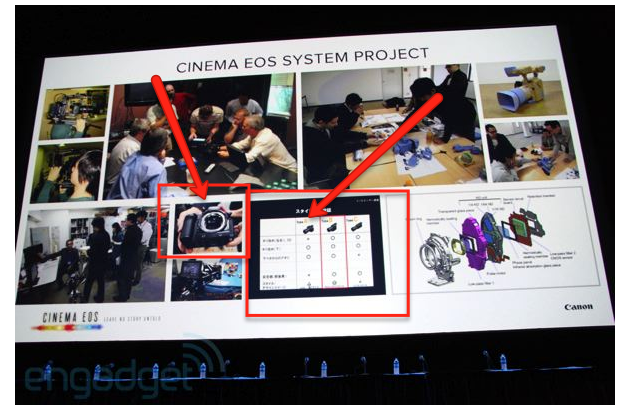 UPDATE: New slide above shows 3 cameras. The DSLR with the silver mount could be just a prototype as could the other 3 during development of the C300.
What is the red badge DSLR in the shot below?
It is from Engadget's live coverage of Canon's Cinema EOS event clearly shows a red-badged Cinema EOS DSLR, thanks for the spot Giulio Sciorio on Twitter.
Could this be a new camera – or even the 5D Mark III to fill the huge gap in price between the Sony FS100 and Canon EOS C300?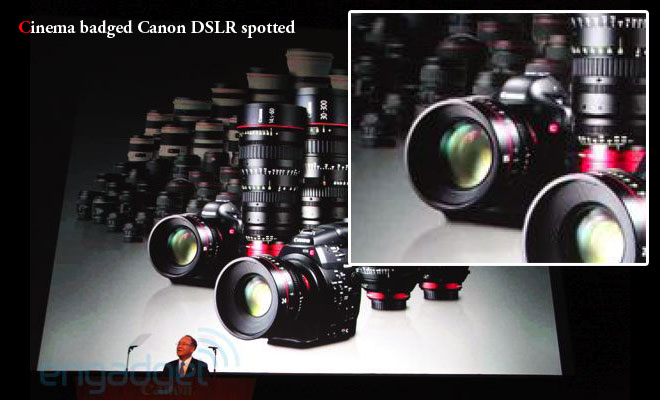 Stay tuned…