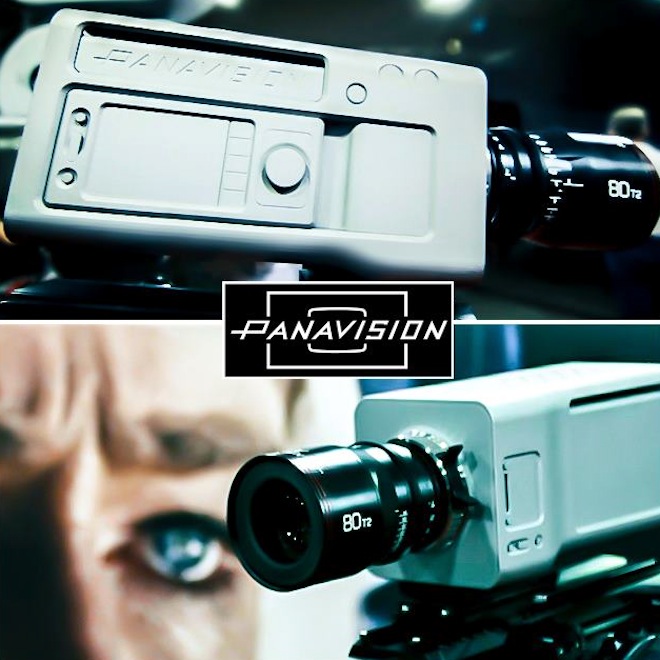 In May last year I reported that Pavavision were working with NASA's Jet Propulsion Laboratory on sensor technology for a possible digital cinema camera. In a surprise unveling at the International Film Festival of the Art of Cinematography (Camerimage 2012) in Poland they have indeed signalled their intention to join the market and have shown the first fruits of their labour with a new prototype.
Aimed at bettering the Arri, Sony and Red. It has a huge by cinema standards 70mm sensor (similar in size to full frame 35mm).
Here's what we know about Panavision's beast…
The sensor is 70mm, it also has a crop mode for 42mm and Super 35mm lenses.
An Alexa-like form factor, but the body is made of titanium and lighter than the Alexa
It records to a SSD on board in DNxHD, ProRes and likely raw though details are still shrouded in secrecy – it will likely be 4k
There's speculation that Panavision are going to offer a new open codec format, rather than use a current open standard for raw like Cinema DNG.
Due to the size of the sensor and the amount of data being read out there's still some work to be done around cooling and there's no firm specs on frame rates yet
The sensor Panavision was working on with NASA's JPL had a global shutter, 12bit raw in 2K and 120db of dynamic range (13 stops is 88db). This specific sensor was however destined for industrial applications so although the technology will go towards the cinema camera, the spec will likely be different and likely better
Good to see yet more competition and innovative technology in the high end digital cinema camera market. The trend here, like with the Blackmagic Cinema Camera seems to be that more and more technology from the scientific community is being picked up by cinema camera manufacturers and put to artistic use.
If the full force of NASA's technology is brought to bare on a Pavavision designed camera we could be in for something out of this world.