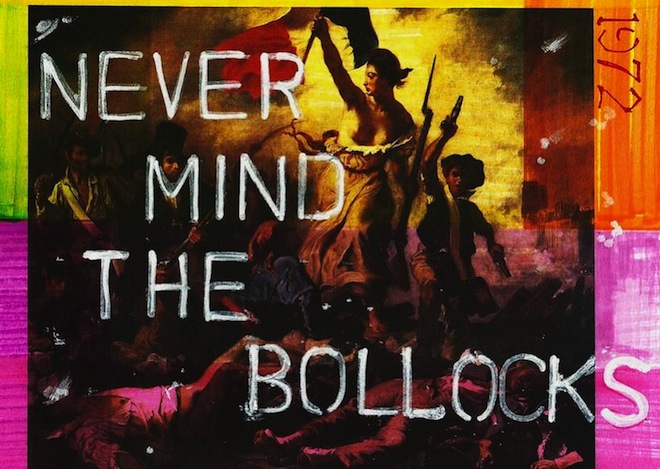 Image Roberta Marrero, check out all the art here
A lot of b****cks has been written recently about DSLRs. They are not 'dead'. This is a fickle point of view and short sighted too.
It's important not to confuse this b****cks with the perfectly logical desire for better image quality at a higher price point. Professional filmmakers have many new options right now for better image quality. Same aesthetic but a less flawed image. Although DSLR-shot projects have the potential when done well to offer essentially the same end result, cameras like the Sony FS100 offer image quality that is worth having if you can get access to the gear and are able to justify the cost.
Anyone with an EPIC is not going to go back to using a 5DMkII – period (unless for crash-cam purposes).
So the DSLR scene & community may lose the attention of a few pros for a while, and understandably so – they'll be excited about products like the Sony F3 (think Lexus), and Red EPIC (think Ferrari – powerful and red). This is a new buzz – that tech deserves its dues and time in the spotlight!
These pros put a lot of input into the DSLR community but their attention will only now be divided not diverted.
So talk of the buzz going out of this great DSLR community is nonsense. Secondly, I believe 2011 will be the most exciting year for DSLR gear since the technology began in late 2008. The arms-race between consumer and professional gear is about to get interesting again.
Next generation DSLR tech due in 2011
Right now despite the GH2's improvement we really are at the bitter fag-end of the first generation DSLR hardware. It's been a slow few years and a slow start to this one as well. But there are two affordable components in particular which will push DSLRs much closer to the F3 and even Alexa in image quality terms by the end of the year. Longer term we'll also see that 4K2K is perfectly feasible for under $2k as well.
The first of these components will be new DSLRs which are now finally due (some would say overdue!) – the Nikon D4, 5D Mk 3 and 7D Mk 2 are expected to be announced towards the end of 2011 and don't rule out the next 1D series as well whatever shape that appears in. The 5D's successor in particular should be killer as long as they don't overdose it with megapixels. 24MP please not 32, Canon! Either way we're looking at much improved low light performance, dynamic range, a faster sensor will less rolling shutter, better image scaling and a much better codec. Plus there might be other surprises – we just don't know for sure yet.
Additionally there is a chance the GH3 might arrive, since it's on a 1-year consumer electronics cycle like a compact. Then Sony finally refresh the A7XX prosumer DSLRs and even more excitingly we could have a D4 from Nikon. If it's anything like the D3S in terms of low light performance and at the very least we have a 'good enough' codec in it like the D5100 and D7000 we will be in for a major full frame treat.
The second tech to look forward to are the external ProRes recorders like the Atomos Ninja. No matter what codec DSLRs find themselves crippled with, all we need is a tap onto the sensor via HDMI and we've escaped the consumer disk-space saving H264 crap.
DSLRs crush so much into SD cards right now – we lose so much dynamic range and latitude and so much detail. Just compare a 5D Mark II RAW still to a still frame of H.264 video to see what I mean.
This problem is about to be solved.
HDMI chipsets are off-the-shelf components which improve vastly each year. The HDMI spec keeps getting updated and so the bandwidth it can deliver from the sensor increases time and time again. We will not see HD-SDI in a DSLR but we won't need it. Not only are the external boxes very good monitoring solutions they are image quality turbo-chargers.
[vimeo]22297794[/vimeo]
The latest HDMI spec allows for uncompressed 10bit signal to be sent to an external box which can then encode in 4-4-4 ProRes at over 200Mbit, like the Arri Alexa. If the scaling and HDMI output on DSLRs carries on improving (even on the GH2 it took a bit leap in just 1 year for under $1000), it doesn't matter what codec DSLRs are saddled with.
Also new for HDMI V1.4 is 4K × 2K resolution support (4096×2160 at 24p). Panasonic, Sony and JVC all have 4K TVs under development and 4K will be commonplace on consumer cameras within 2 years.
HDMI 1.4 also has an ethernet channel for sending data and advanced control protocols via HDMI to external hardware. The possibilities of that are intriguing and allows for much tighter integration between the DSLR and external hardware.
So it's time to think of DSLRs as a cutting edge CMOS sensor with a very wide tap into an extremely capable encoder and monitoring solution designed for professional filmmakers but selling for under $1000.
Appealing?
The gap between the current old generation DSLRs and the professional $10k+ solutions is as wide now as it ever will be.
We're in a dip but it won't last. Trust me.
Right not it's just about defining who are you as a filmmaker and what you can afford. You know who EOSHD caters for and it is not medium level corporate shooters. Checkout Sam Morgan Moore's blog, his last point on the D4 sums up why the future is pretty rosy DSLR tech wise anyway.